Looking for colour matching activities for toddlers ? Check out these FREE preschool printable that you can use to help your kid identify colours and do some hands-on matching activities.
Use this free printable colour matching activity set with your toddler or preschooler. Just download, print and have fun. You can use it to make busy bags or plan indoor activities. You can use these with pom poms, stickers or playdough balls. Great activity for 18 months onwards 🙂
If you are looking for a good quality Color matching file folder games (Get an amazing deal by clicking here)
TRENDING >> 300+ Free Preschool Nursery Kindergarten Printables
Supplies you can use with these Alphabet mats
How to use these Free Colour matching Activities pdf
These colour matching activities are great for preschools as well as for those parents who are home schooling kids. It contains 10 different coloured cards and matching hearts of different colours. Encourage your kid to identify colours and match.
You can laminate the colour cards to make them stronger and sturdier. Thus you can do multiple hands on activities using them with things available at home as well. For e.g. use these in baskets and ask kids to sort Plastic blocks as per colour.
I use this laminator at home. If you are outside India you can check out this one
You can also use Velcro dot fasteners and paste on laminated sheets and colour cards and make it a fun reusable DIY game for kids.
I have used these ones from Amazon India and they are soft to touch. If you are visiting us from outside India you can get these popular ones
The second activity is to be able to sort objects kids love (Dinosaur, aeroplane and teddy bear) as per colour. A fun and great hands-on colour sorting activity for toddlers and preschoolers.
and the third one you can place matching pom poms or play dough balls or stickers on the fishes.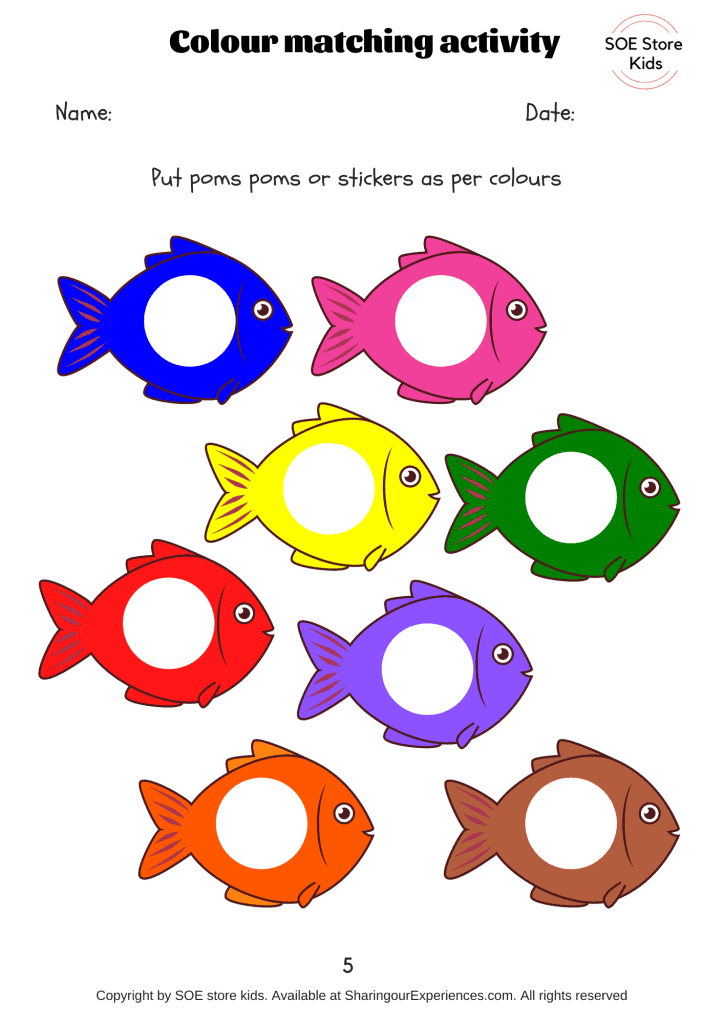 Hope you enjoy these free printable matching worksheets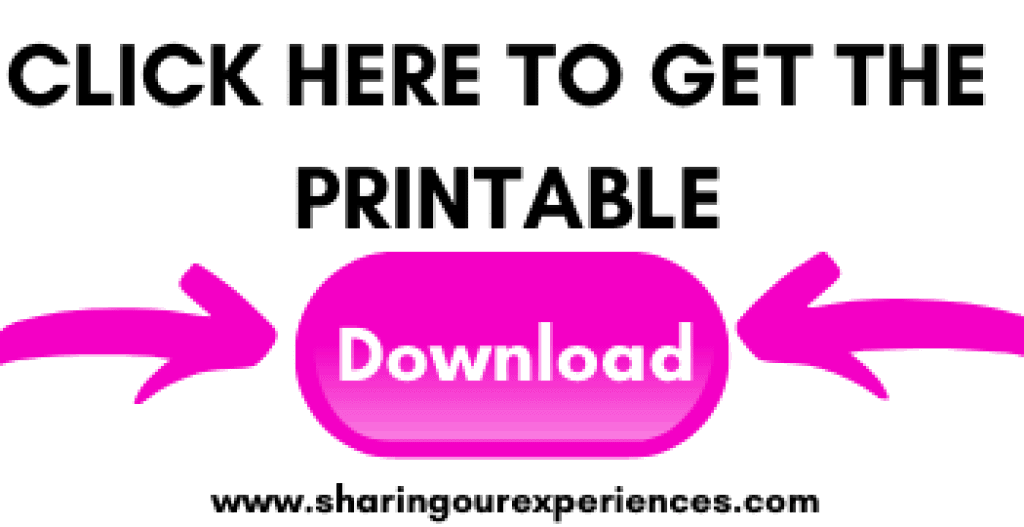 DON'T FORGET TO PIN THESE FREE COLOUR MATCHING MATS FOR LATER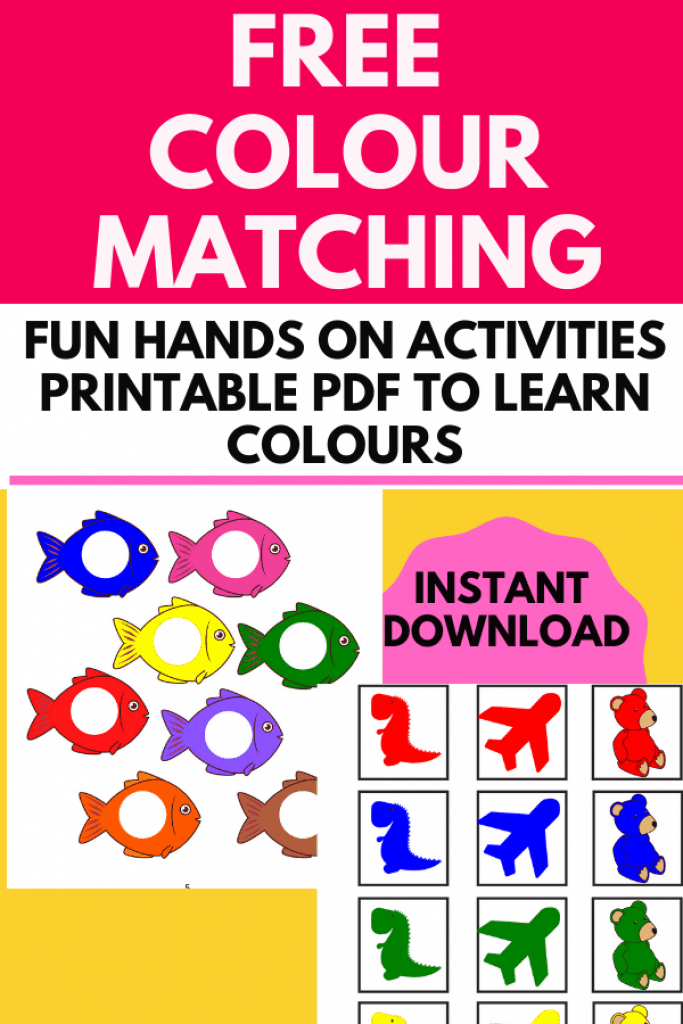 Color matching file folder games