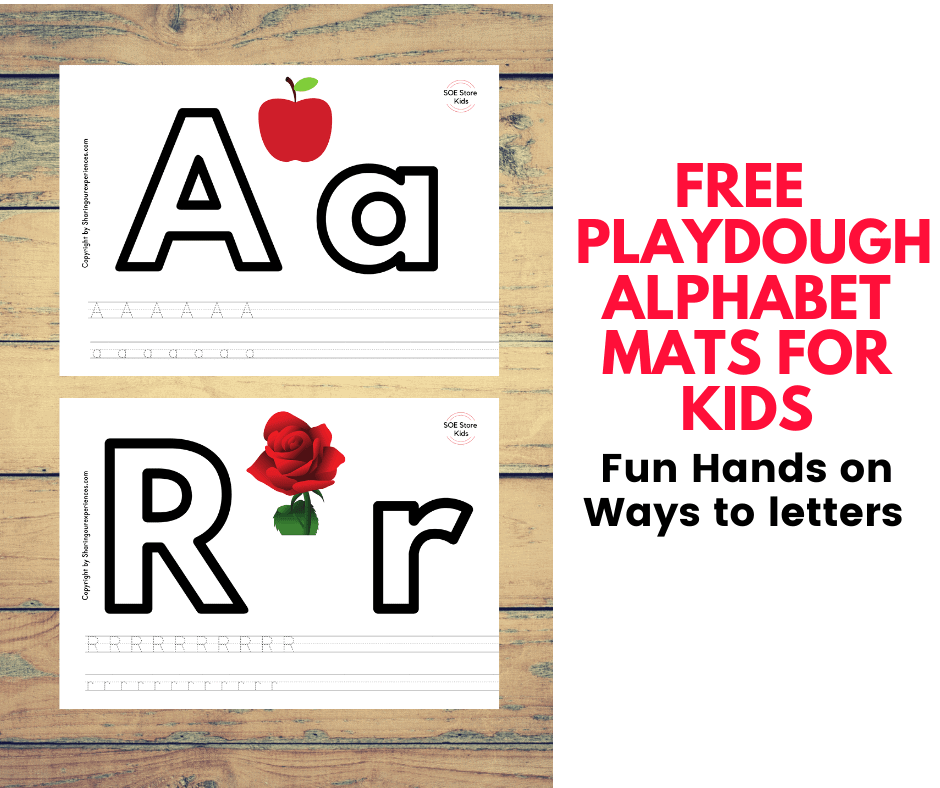 Looking for fun hands on way to introduce Alphabet to your preschooler? These Alphabet playdough mats are great way to practice and learning alphabet letters. Download these Fun alphabet worksheets for FREE and help your child in Letter identification and Alphabet writing and tracing practice.
These Alphabet playdough mats are enjoyed by kids of all ages – Perfect for toddler, preschool and Kindergarten kids.
You may also like reading – Fun ways to teach alphabets to kids
TRENDING >> 300+ Free Preschool Nursery Kindergarten Printables
Free Alphabet playdough mats pdf
These playdough mats are great alphabet learning activities for preschools as well as for those parents who are home schooling kids. It contains Capital and small letters (Both uppercase and lowercase alphabet covered with pictures as well).
Care has been taken to use pictures that have correct alphabet letter sounds. For eg instead of using ice-cream for 'i' we have used 'igloo' for /i/ sound, similarly instead of using giraffe for g which has /j/ sound, we have used picture with /g/ sound.
I think you would also love >> This carefully compiled list of handpicked items to make hundreds of crafts and activities
If you are looking to teach beginning letter sounds you can also check out our 52 FREE alphabet sound clip cards here.
We also have FREE clip cards to practice Alphabet matching here
DO NOT MISS to check out these – Handpicked Alphabet books for kids. These are terrific and really help kids in learning the alphabet
Playing with playdough is great for improving fine motor skills as it helps strengthen little hands. Playing with play dough is also calming and is a great sensory activity for kids.
Supplies you can use with these Alphabet mats
Free Instant Download Alphabet mats A -Z and a-z pdf printable
Click on above download button to start Download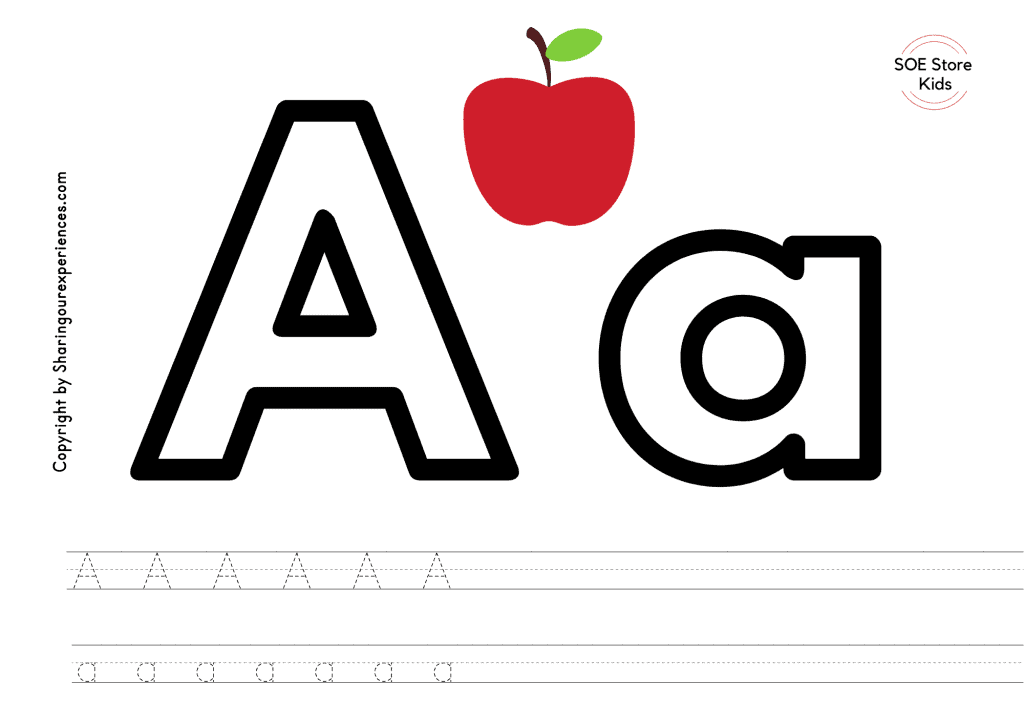 How to use these Printable Alphabet mats as preschool letter activities
When you are using these with playdough, you can ask you child to make Alphabet letter shapes with playdough and place on the mats.
They can make playdough balls as they learn about each letter and its sounds.
You can laminate these free alphabet printables to make them stronger and sturdier. Thus you can do multiple letter for preschoolers with these alphabet mats pdf printables set. I use this laminator at home. If you are outside India you can check out this one
If you are using stickers, you can ask your child to place stickers on each letter.
You can also use dot markers, paint or crayons on these alphabet mats, based on your child's interests.
The below link would automatically start download of files to your laptop. In case if you face any issues you can click on this link
DON'T FORGET TO PIN THESE FREE ALPHABET MATS FOR LATER
MORE FREE PRESCHOOL PRINTABLES
DO NOT MISS MANY MORE FREE worksheets and printable pdf here