Looking for an easy and fun Christmas Angel craft for kids? Check out the one below. 
As its a Christmas craft theme why not add a bit of magic by making our very own Christmas Angel craft. It can also be used as DIY ornaments for your Christmas tree.
---
In this article
---
Materials required to make Christmas Angel
1. Paper Plate
2. Scissors
3. Gold glitter
4. Paper
5. Glue
Check out >> FAVORITE ART AND CRAFTS SUPPLIES LIST ON AMAZON.com (Handpicked best rates supplies you need to do thousands of activities and crafts to engage your kid
How to make Christmas Angel craft or Christmas fairy with paper plate
1. Cut a triangle as shown in image
2. Paste the removed part on the opposite side of the paper plate as shown in the image below

3. Cut out face and hands and shoes out of white paper
4. Arrange and paste as shown in the picture

5. let it dry. Later add glue at edges and sprinkle glitter on it(you can also use sparkle to make it mess free)

Your very own Christmas Angel craftl is ready to make some magic.
Check out >> ART AND CRAFTS SUPPLIES LIST ON AMAZON  
DONT MISS TO PIN THIS CHRISTMAS CRAFT IDEA FOR KIDS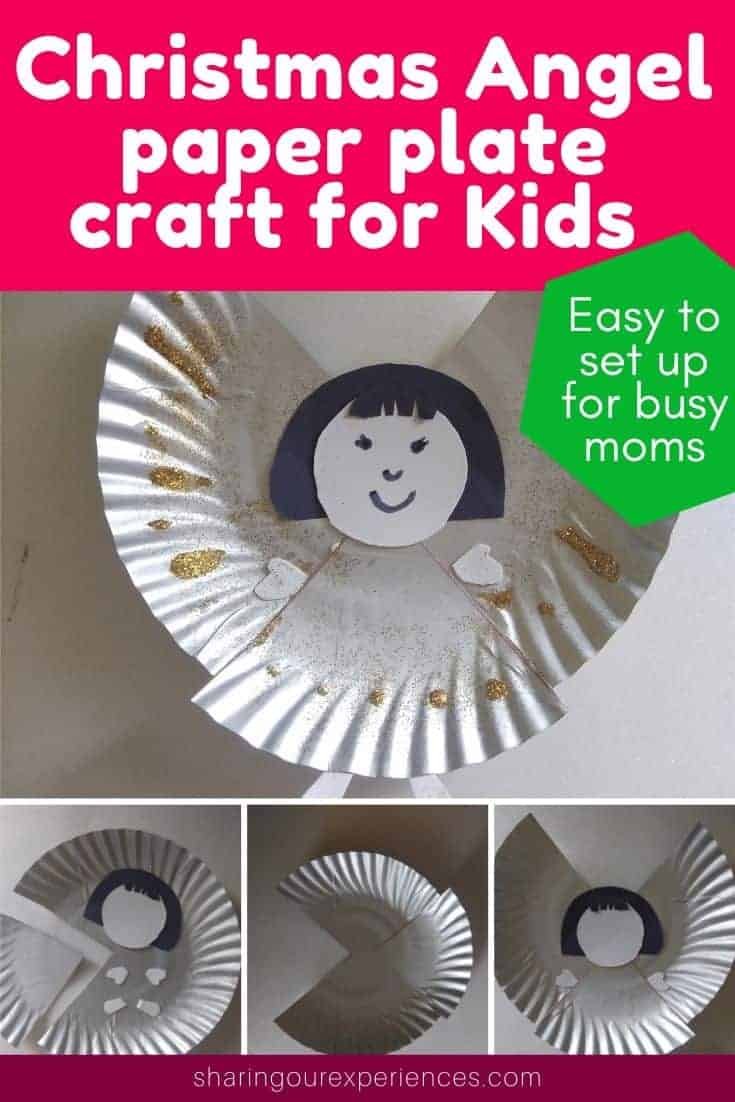 Join Us!
Follow Sharing Our Experiences on PINTEREST | FACEBOOK | INSTAGRAM | YOUTUBE
What craft supplies to buy when starting crafts with kids
Our Favourite craft supplies are Construction papers, Pom Poms , Popsicle sticks and foam sheets. But to make it easier we have curated our facourite art and craft supplies for beginners in our Amazon store
Check out >> FAVORITE ART AND CRAFTS SUPPLIES LIST ON AMAZON  
Liked this Christmas Angel craft
You may also want try one of our other crafts on Christmas tree Crafts for Toddlers and preschoolers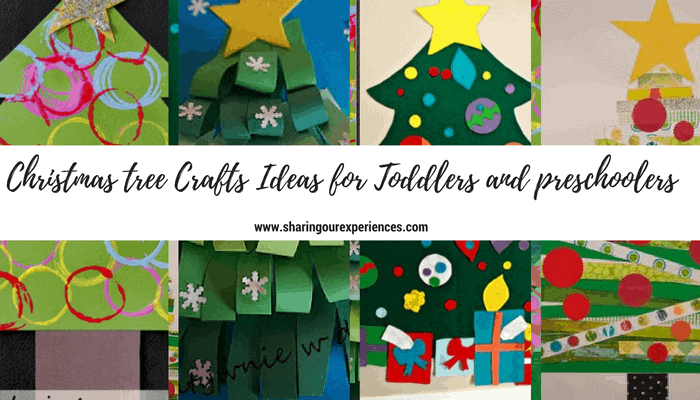 Your Turn Now
In case if you liked this article do show your support by sharing this Christmas craft idea  and Liking our Facebook Page
Stay connected with us using your favorite social media, we can be found on
Do you want to share your crafts, parenting tips, stories, toy or book review, let us know by using comments below or mailing us on sharingourexperiencesblog@gmail.com
Add a comment
Don't you find this fun Christmas craft idea interesting and beautiful ? Try it and let me know using comments below. Would love to hear from you.