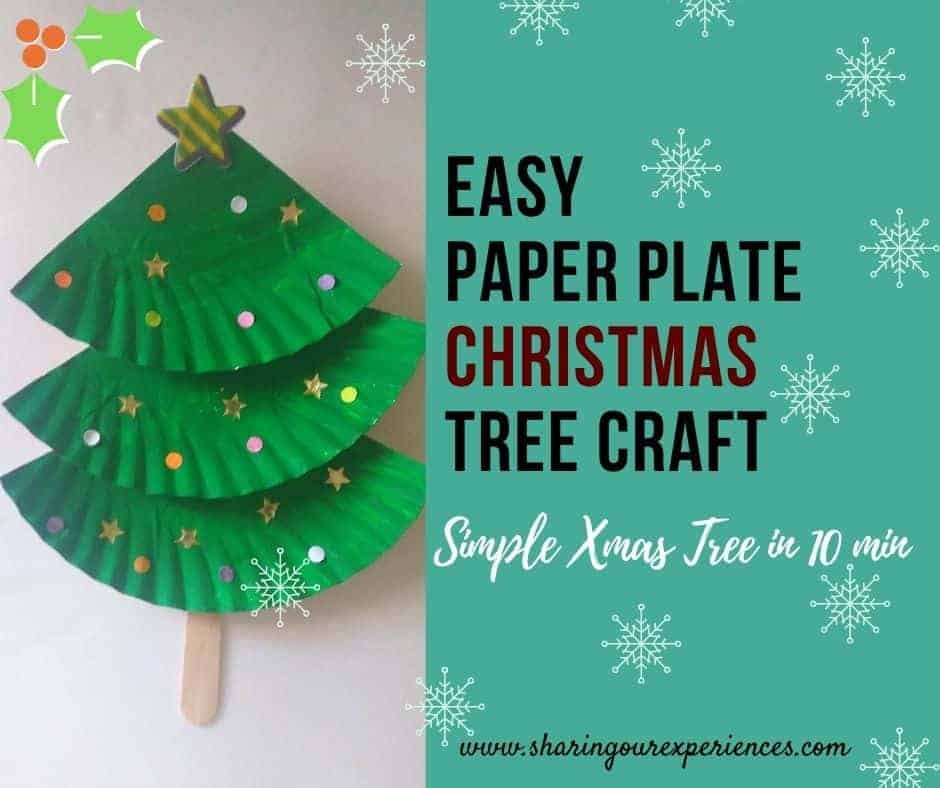 Check out this easy Christmas tree paper plate craft. Easy to set up and fun kids crafts loved by kids of all ages. Perfect for busy moms like me 
With not even a month left for Christmas to come, I feel it's almost time we get engaged with our kids in Christmas craft. So I am sharing with you an easy Christmas craft you can do with your 2 – 3 year old child with supplies easily available on your home
---
In this article
---
Materials Needed to make Paper Plate Christmas Tree
1. A paper plate
2. Green poster paint
3. A brush for painting
4. An ice-cream stick
5. Stickers of a star or of your choice for decoration
6. Glue for sticking
Check out >> ART AND CRAFTS SUPPLIES LIST ON AMAZON 
What craft supplies to buy when starting crafts with kids
Our Favourite craft supplies are Construction papers, Pom Poms , Popsicle sticks and foam sheets. But to make it easier we have curated our facourite art and craft supplies for beginners in our Amazon store
Check out >> ART AND CRAFTS SUPPLIES LIST ON AMAZON  
Want to know what others are buying this Christmas?
Here we have for you- Supplies for Christmas decor and baking. Christmas is time people look forward to whole year through, children love Christmas for plenty of reasons. Homes are decorated and sumptuous meals prepared, gifts and new dresses bought and gatherings planned, all this needs a lot of preparation, and so here we have simple craft activities that you can take up with your children for decor.
Christmas Bell Silicone Mold for -Soap, Chocolate, Candy
These Multi-purpose moulds can be used for many things like Soap, Chocolate, fondant topper etc. you can get one set and use it for many things.
Construction Paper for Christmas Decor
Construction paper is a versatile craft item. One can use these in almost all sorts of craft activities. These are tough enough to take scoring, folding and curling without cracking and tearing. Heavier papers work well for craft or painting projects. This one will work perfectly for your projects.
Modelling Clay
I use air-dry clay for multiple projects. It is wonderful and dries quickly. make flowers and figurines this Christmas with Air-dry clay.
Fuse Beads
These fuse beads pegboards with interlocking design, make it easy to create beautiful big craft project. Kids can use these clear plastic pegboards to create craft project with their imagination. A great way to keep them busy.
Hama Beads
Hama Beads are a rage among craft enthusiasts, Hama or pearler beads are arranged on a special pegboard to form a design. Then, using an iron and wax paper, you melt the beads together.
Craft Foam Circle
Craft Foam circles or other foam shapes can be used in multiple ways.You can let your children use it with painting tools for freely DIY painting or making flower art or cake crafts.
Star Confetti Glitter for Christmas Decoration
These glittering confetti stars are perfect for craft and Christmas decor, these shiny vibrant stars will add more festival atmosphere to your home and craft.
How to make Christmas tree with Paper plate – Easy paper plate Christmas craft
1. Start by painting your paper plate green. Let it dry completely.
2. When your paper plate is dry, cut it into three parts , where one of the section a bit smaller.
3. Arrange the parts one above the another with help of glue ( with the smallest one on top, you have a Christmas Tree shape.)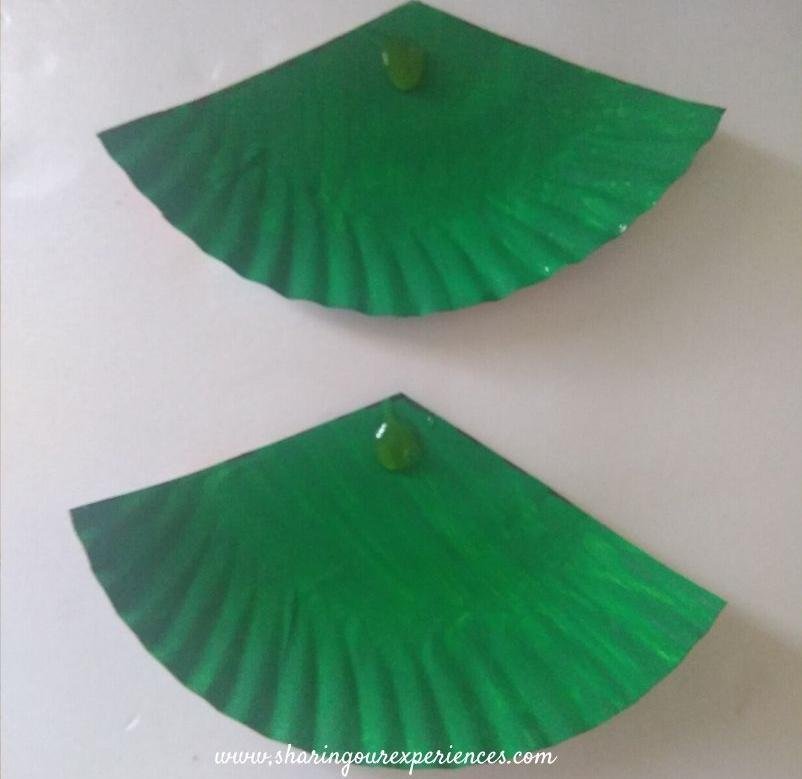 4. Stick the ice cream stick behind with help of glue and let it dry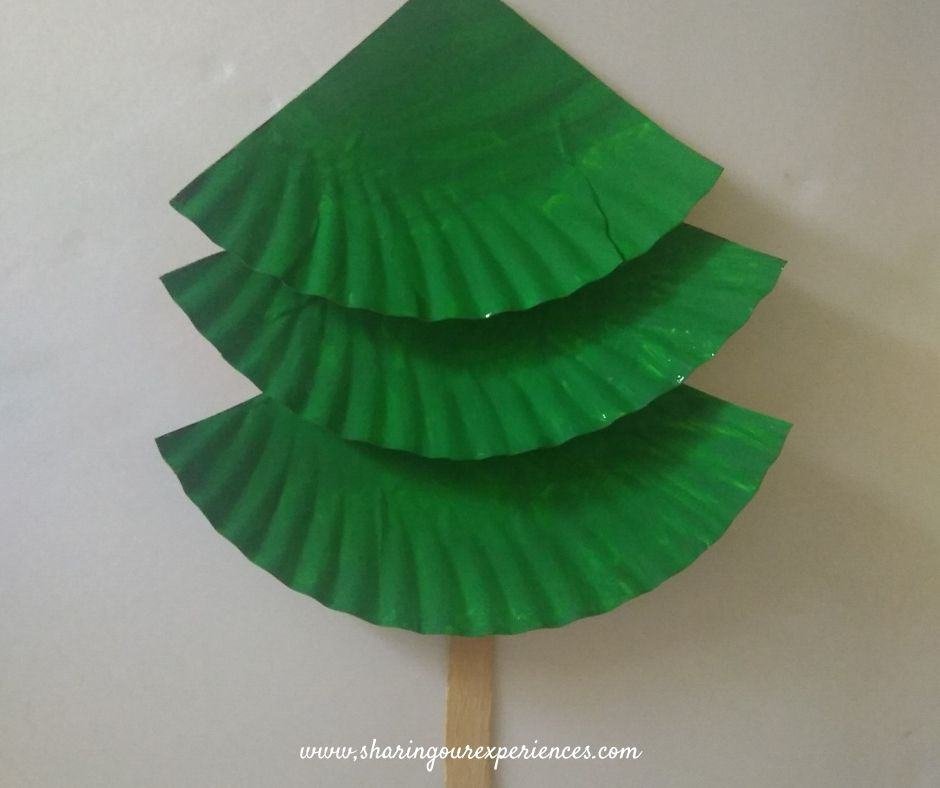 5. Decorate it with your choice of stickers or pom-poms or glitter just the way you like 🙂
Best Christmas Books for Children
The Polar Express
The Polar Express is a true Christmas classic.The book is about one boy's journey to receive a very special gift from Santa himself.
Weird But True Christmas: 300 Festive Facts to Light Up the Holidays
This book has weird facts and stories around the most popular festival- Christmas.
Did you know that Santa's reindeer are probably all female? Or that artificial snow can be made from seaweed? Or that "Jingle Bells" was the first Christmas carol sung in space? Every kid will ho ho ho when they unwrap this fun and festive little gift book, perfect for stocking stuffers or under the tree.
Christmas Parade
A beautiful and fantastic board book on Christmas by Sandra Boynton. Sandra Boynton is a popular and loved Children's book author. This book is a must have for Christmas!
The Crayons' Christmas
 This unique book, shares how Duncan, the crayons, and their families celebrate the Christmas and holidays. With real, folded letters from the Crayons that you can pull from their envelopes and read, games, punch-out ornaments, a poster, and a pop-up tree, this book is the perfect Christmas gift for children.
Join Us!
Follow Sharing Our Experiences on PINTEREST | FACEBOOK | INSTAGRAM | YOUTUBE
Liked this Christmas tree craft
You may also want read one of our other popular article on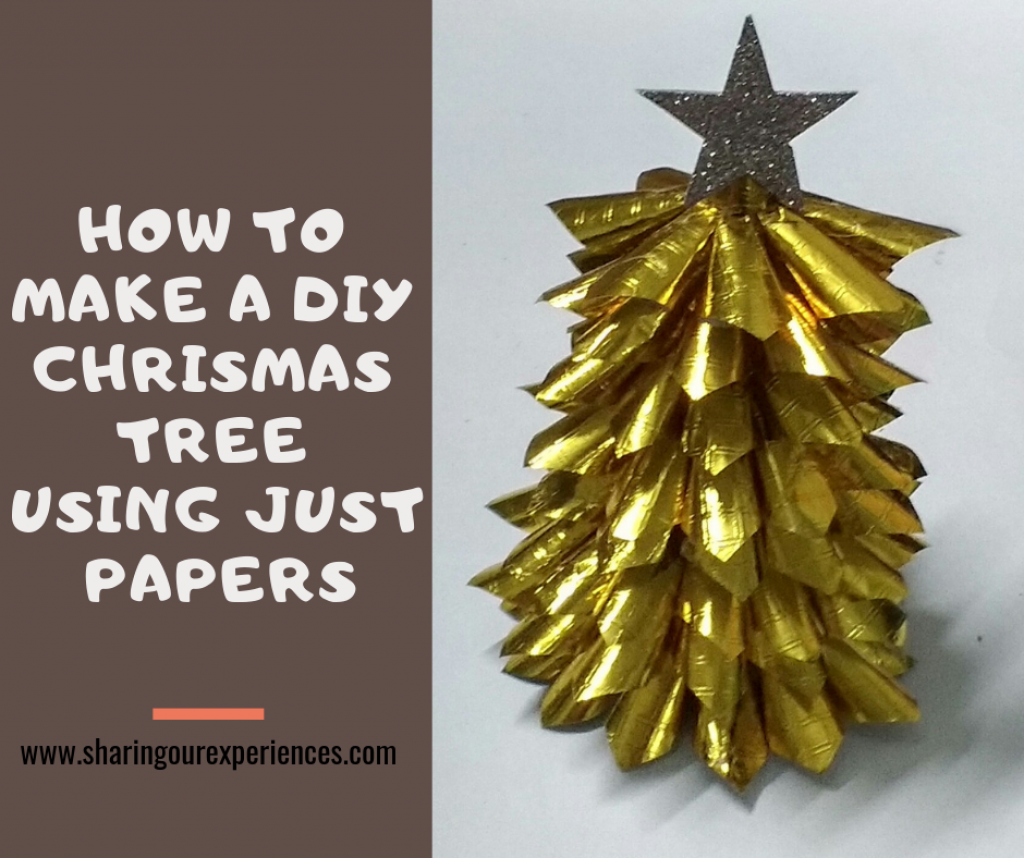 Your Turn Now
In case if you liked this easy  do show your support by sharing this article and Liking our Facebook Page
Stay connected with us using your favorite social media, we can be found on
Do you want to share your crafts, parenting tips, stories, toy or book review, let us know by using comments below or mailing us on sharingourexperiencesblog@gmail.com
Add a comment
Don't you find this paper plate Christmas tree craft idea interesting and beautiful? Try it and let me know using the comments below. Would love to hear from you.