Today we are going to learn how to make candle holder with Clay. These are perfect Handmade Home décor ideas to illuminate your home specially on festivals like Diwali. Give your home a new look with these easy home décor ideas.
I have a bit of an obsession when it comes to Diwali decorations,  and that leads to some fun and awesome projects…;-) I am going to share one such last minute project for Diwali, that is quick, easy and costs less than $5.
These flower shaped clay candle holders are my new favorite ❤
Gather your material and get ready to make these cuties 🙂
Materials Craft needed to make Diwali candle holders with Clay
Air dry clay
Flower cookie cutter
Rolling pin
A small glass bowl ( base should fit a tea light candle)
How to make Easy Diwali candle holders
Step 1: Knead the clay and roll out to a smooth 1/4 inch thick sheet
step 2: With the cookie cutter make some flowers.
Step 3: Gently roll the flowers with rolling pin.Then, turn the bowl upside down and place them on to the  bowl and press the edges
Step 4: Let it dry overnight. They pop out easily and place them the right side up for complete drying.
Step 5 : Once dry paint the flower holders with the color of your choice and you have beautiful candle holders ready for this Diwali!
They can also be used to create some floor patterns/rangoli with faux flowers and LED candles  like here 🙂
If you like this easy Home décor idea Don't Forget to pin it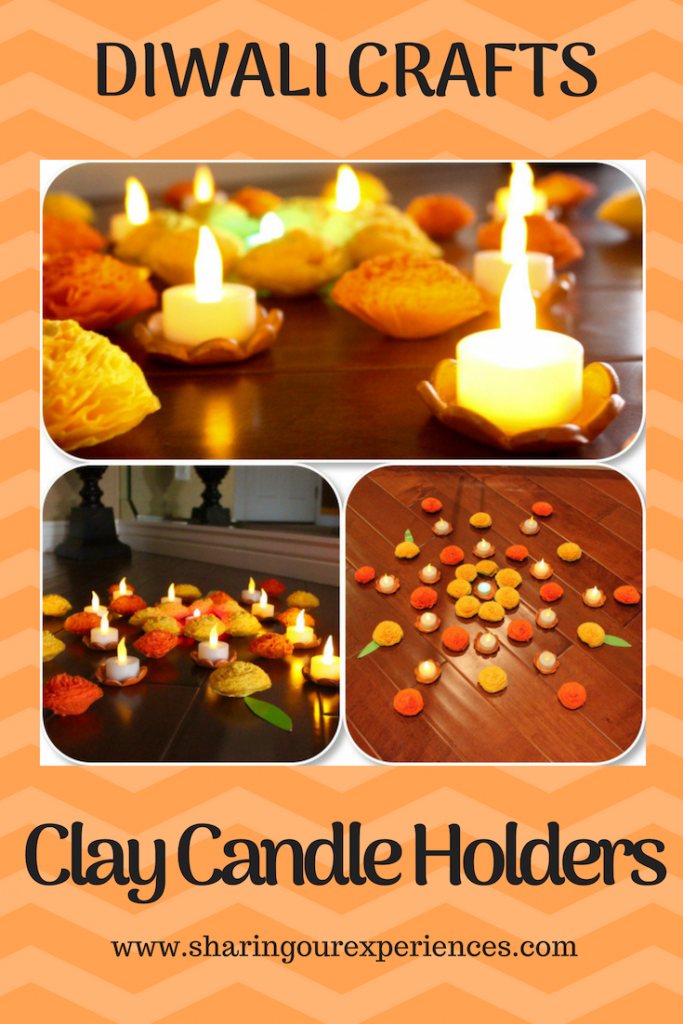 This blog was first posted on author's blog – nimosonti.wordpress.com
Liked this post ?
You may also want try your hand at this interesting Clay Urli pot for Diwali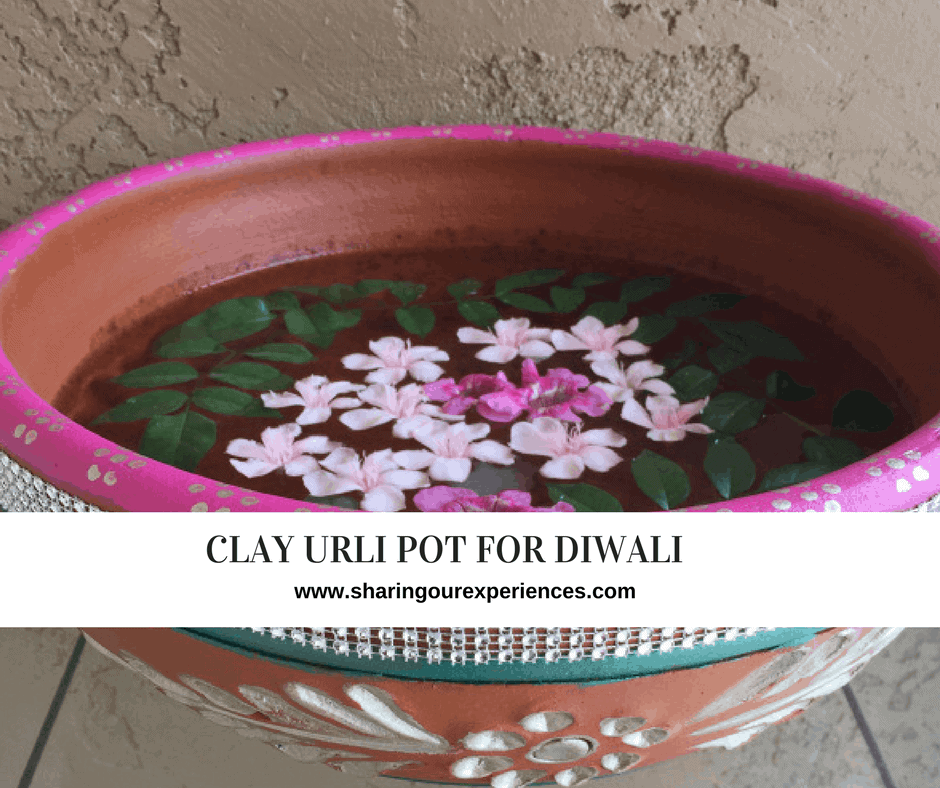 Your Turn Now
In case if you liked this article do show your support by sharing this article.
[shareaholic app="share_buttons" id="27265281″]
Like our Facebook Page and Stumble It!
Stay connected with us using your favorite social media, we can be found on
Add a comment
Don't you find this Diwali craft idea interesting and beautiful ? Try it and let me know using comments below. Would love to hear from you.