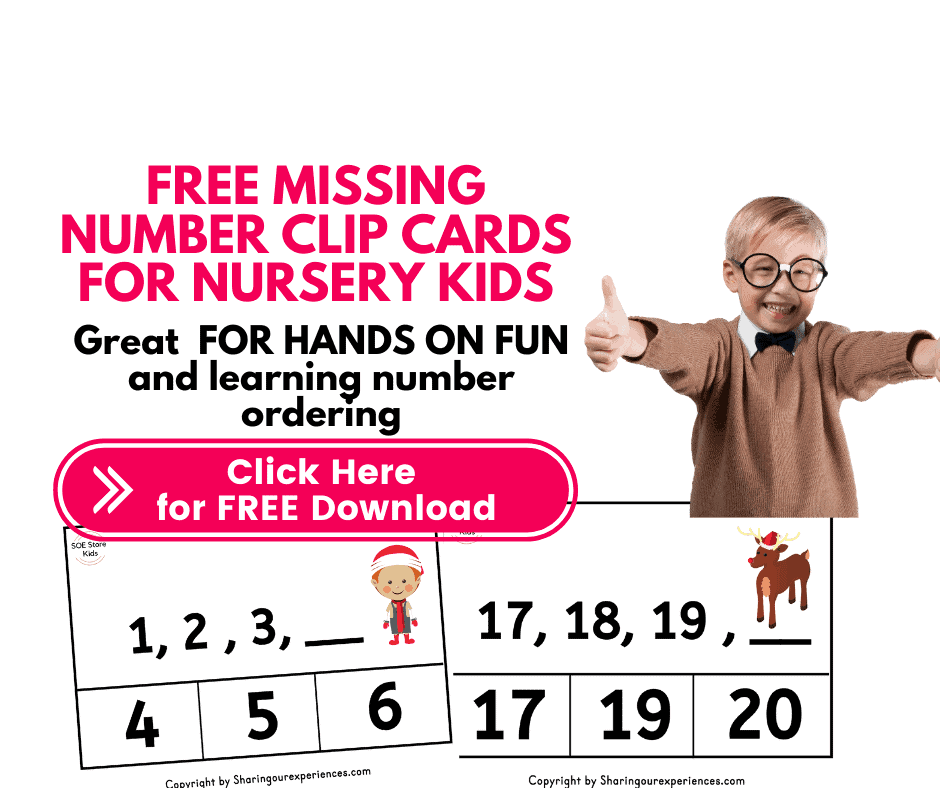 Looking for missing numbers 1 to 20 worksheets for kids? You will enjoy these Christmas themed free printable clip cards to practice Number ordering and teaching what comes after to nursery and Kindergarten kids. Instant Download, Print and play
These clip cards are great replacement for missing number worksheets for kids as it teaches what comes after in a fun way. And Christmas is our favorite time of the year thus these are my kids favorite set.
You can use these clip cards to make busy bags or plan indoor activities :-). Do let us know if you used them in any other way.
Nowadays my kiddo wants to see these on the laptop and solve directly there without taking printouts ..
DO NOT MISS >> Want to make your life easy – Click here to see ONLY the MOST LOVED Essentials you need to plan activities (They are CHEAP and wont burn a hole through your pocket)
Supplies needed for this Missing numbers 1 to 20 worksheet pdf printable
– Downloadable Missing number clip cards printables (You can download from here)
– Cardstock or thick paper for printing (Click here to see on Amazon)
– Or you can use Laminating machine and Laminating sheets. I personally have this laminator purchased in 2018 and it is still going strong. And I have these sheets
– Clothespin. These are cute ones that you can consider
– For younger kids who can not handle Clothespin you can use Colour counters or pom poms. Usually Colour counters in India are expensive you can get this game it comes with colour counter
.
Instant download of Christmas theme missing numbers 1 to 20 clip cards worksheet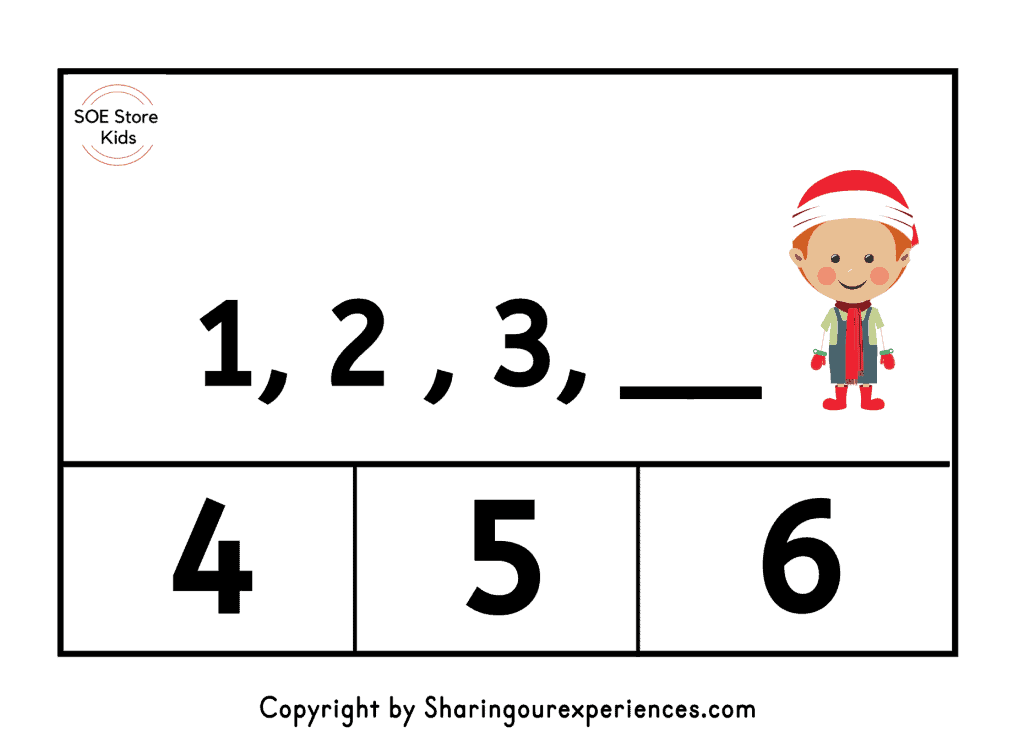 Learning What comes next via these Missing number 1-20 clip cards printables
Download the clip cards pdf, Print and then cut them. Ask your child to find the Missing number and then clip the peg on correct numbers.
For kids who can handle Clothespin can use them to point to correct answer and for younger toddlers you can ask them to place a pom pom or colour counter or anything that you have available on the correct answer.
You can also use them as reusable cards with these white board marker pen if you have a laminating machine and lamination sheets at home.
To make them self correcting – You can put stickers on the back on the right number to help kids self correct their answers.
To stay updated on more pdf's do join our Exclusive Facebook group.
TRENDING >> Want to make your life easy – Click here to see ONLY the MOST LOVED Essentials you need to plan activities (They are CHEAP and wont burn a hole through your pocket)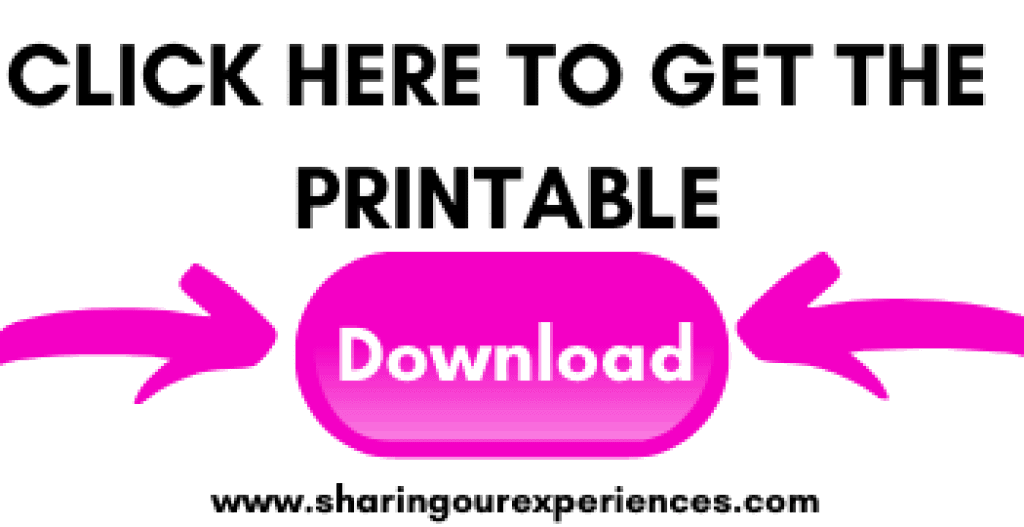 Once downloaded, do click on below button to save the image on Pinterest so that others can find these free printables
If you found these MISSING NUMBER Clip cards useful . Spread the word by sharing this article on social media and pinning on Pinterest
PIN THIS CHRISTMAS MISSING NUMBER ACTIVITY FOR LATER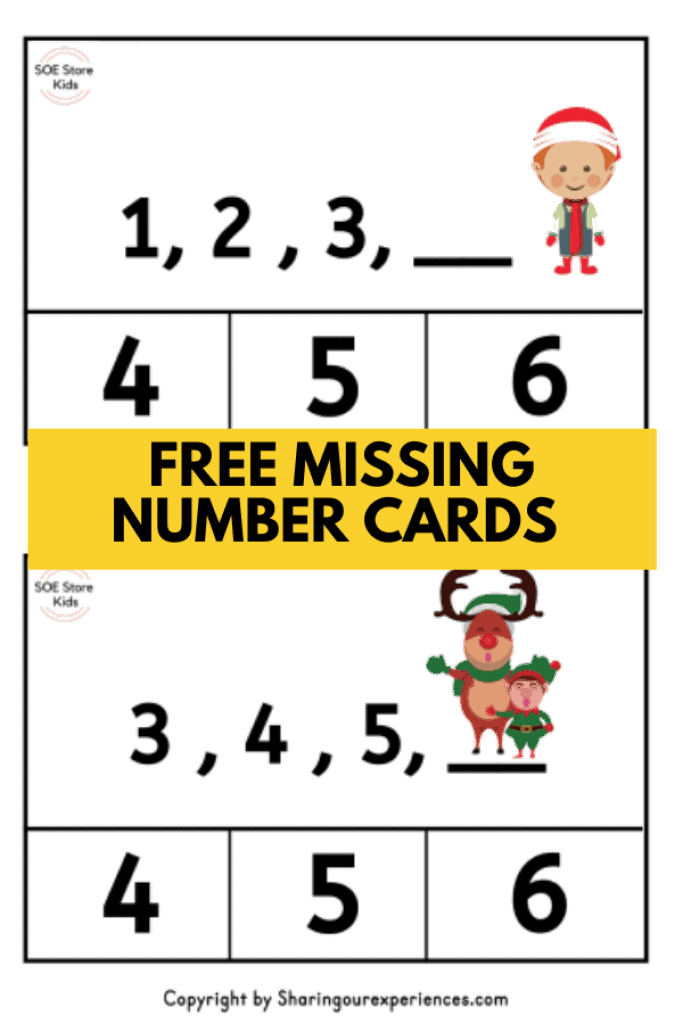 DO NOT MISS MANY MORE FREE worksheets and printable pdf here