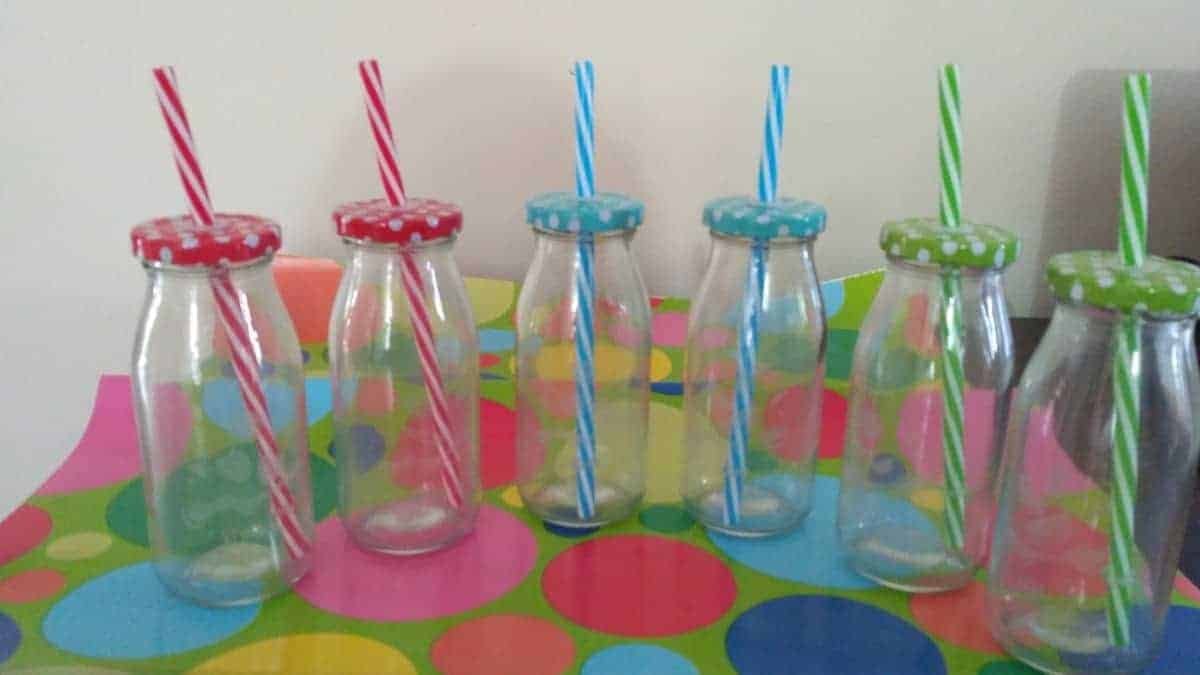 Looking for gifts for your loved ones ? Read on for Indian Gifts Portal – IGP review . A good option I discovered to order gifts online.  Browse till the end to see exclusive Deals and offers
Do you like to shop online? I love it, specially after becoming a mom.
It gives me freedom to shop after my little one has slept without stepping out of my home. And I can try things and return them at my convenience. No more running around a toddler in malls, engaging him while I wait in long ques in billing counter and handling toddler tantrums when he sees something that he wants or is tired.  Moreover  I don't have to spend my precious time in traffic jams.
I have been ordering almost everything online now for quite some time. But had not yet found a place from where I could order gifts.
And then one day I came across a site called IGP on social media.
I am not sure about you but I personally am wary when ordering products from any site other than the established ones.
So before I tell you about what I bought and my experience, Let me talk a little about what is IGP.com.
About IGP (Indian Gifts Portal)
So this is what I found on their site.
IGP (Indian Gifts Portal) was established in year 2001 and is one of the oldest, largest online gifting company in India. Its an online gifts store specializing in gifts for all ages and occasions. It specializes in flowers, cakes, chocolates, personalized products, festival merchandise, kids, home & living and fashion categories.
It ships orders to 150+ countries (including USA, UK, Australia, Canada etc) and 7,000+ pin codes in India.  Also in 300 Indian cities, it also has a same day delivery network.
The above gave me some confidence. Then I googled "IGP reviews" and the reviews everywhere were good. So I decided to give it a try.
My experience with IGP
I am going to talk about my experience with IGP (Indian Gifts Portal) from two perspectives –
Review of products ordered from IGP and experience with customer support
Review of IGP website. How easy it is to find products, order and send gifts online
What I Ordered
As I was looking for gifts for two little girls, thus I wanted something they can use daily and they feel special while using it.
I found a set of 6 juice bottles that can be personalized i.e. names of your choice can be printed on bottles. The bottles are for 200 ml capacity (suitable for kids) and there are fruit prints on bottles and below that name can be printed. While ordering we can ask them to print three names (So you get one name on two bottles).
I ordered the product in afternoon and to my surprise I received the order next afternoon (with-in 24 hours of placing an order), which is simply amazing :-)..
One thing unique about their delivery is that they offer three types of delivery:
Same Day Delivery
Fixed Date and time delivery
Midnight Delivery
This is another thing I loved. For working people Fixed date and time delivery is a very good option because you do not have to be worried about courier people calling you while you are in a meeting in office. Midnight Delivery is perfect for special occasions like Birthday and Anniversary to plan a surprise.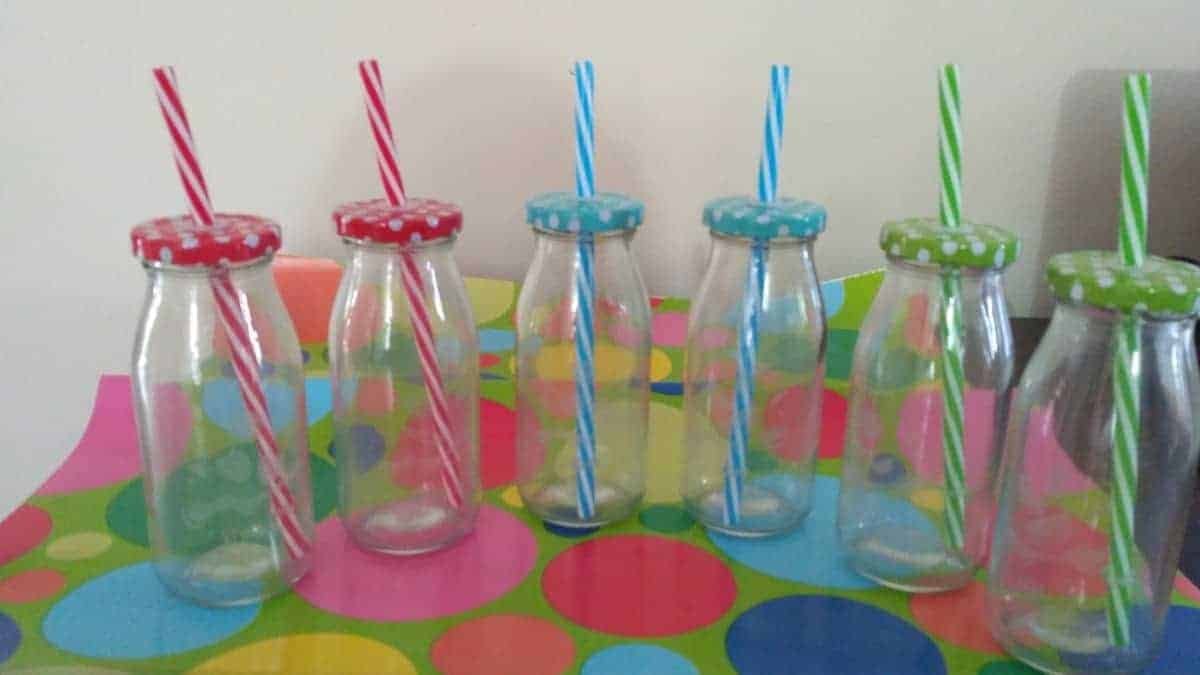 The bottles I received are good and cute.
My kid has already started using it, and he is very happy with the bottle bearing his name. Hope his sisters like these too.
IGP Review: Customer support
For any online site another parameter is how good or bad the support is. Luckily I also got a chance to test that aspect.
I wanted some changes in my product so I contacted their support team. I received prompt replies from them and my query was resolved within a day.
One thing I can say about IGP is that they are working good and working on most important aspect of successful business and that is satisfied and happy customer.
Review of Indian Gifts Portal Website
I liked the site very much.
For me the most difficult at is choosing a gift. They have tried to make that easier by categorizing gifts and they have a variety of gifts.
So with Indian Gifts Portal (IGP) you can:
Explore gifts by category
You can explore, buy and send gifts online by category for e.g. Cakes, Flowers, Personalized gifts, Home and Living, Fashion and Lifestyle, Toys and Games.
Click on image to explore more
---
Explore Gifts by relationships
You can explore and buy gifts also be relationships.  For e.g. Brother, Sister, Friend, Husband, Wife, Girlfriend,  Mother, Father and so on. And with in each relationship you will find more options like do you wan to buy a modest or premium product. This is something that I really liked about IGP website as it makes my life easier.
Explore Gifts by Occasion
You can explore gifts and buy gifts by occasion. For e.g. Raksha bandhan, Birthday gifts, Anniversary gifts, Friendship Day, Diwali, Christmas, New Year, Valentine's Day and so on).
Another good thing is that IGP shows upcoming occasions like Friendship day which is great for someone like me as I am very forgetful.
Click image on each tab to explore more
So if you are looking for ways to send Rakhi online or buying friendship day gifts. You know where to go. Don't forget to grab 15% off by clicking on the offfer below:
---
Explore gifts by Personalities
You can also explore gifts and buy them by personality for e.g. Gifts for the Fashionable, Gifts for Home makers, Gifts for the Classy. Well this is one feature that I truly loved.
The navigation and speed of website is quite good and it is very easy to find the product of your choice. The categorization of products is very good and within a small time you can find a perfect gift of your choice.
There are so many options available on the site. You just think, on what occasion you want to give gift to whom and you will find the perfect gift for your dear ones.
Another USP is the site is offering no. of products that can be personalized like jars, bottles, mugs, pens, photo frames, clocks etc.
IGP Review: Summary
If you are looking for something that is customized for your loved ones which makes them feel special then IGP can be the answer for this.
Moreover, IGP's site offers lots of products with good customer service and super fast delivery i.e. one day delivery options. So when you do not have time to get gifts yourselves, or are not able to go for some reason. This is a good option to send flowers, chocolates, cakes and gifts right from your home.
I also found it useful as it delivers to multiple countries outside India.
One thing that I could not find on the site was the option of giving gift cards.
IGP Deals, Coupons and Giveaway
This festive season surprise your loved ones with personalized and special gifts, shop online. Go for sending gifts online and in no time ship your gifts to your dear ones.
Want to win Rs 1000 gift voucher to shop free. Do participate in IGP giveaway happening on our Facebook Page. To stay updated of such offers you can like our Facebook Page or subscribe to our mailing list.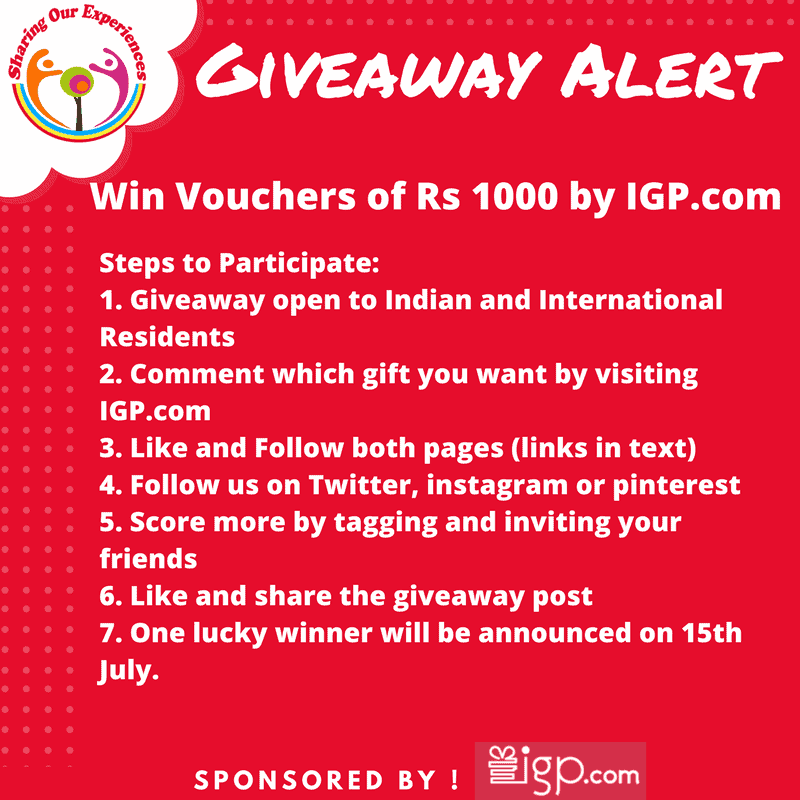 Click on one of the coupon codes below to grab additional discounts
Happy Gifting !!
Liked this
You may also want to read about review of Perfico – website that delivers Personalized gift in India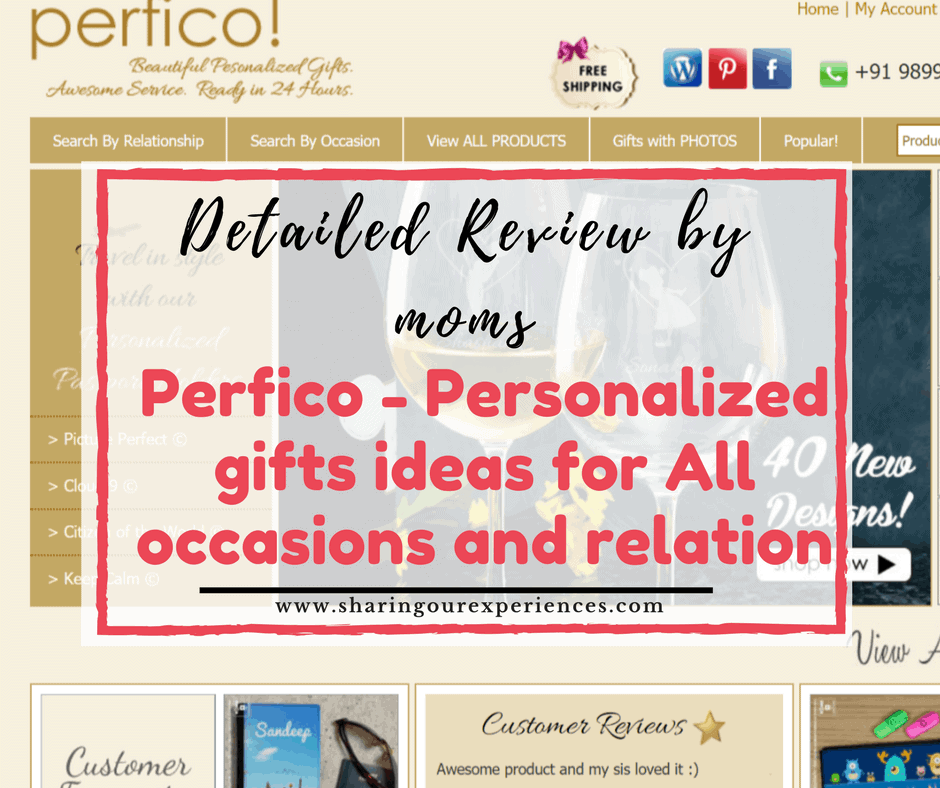 Your Turn Now
In case if you liked this article do show your support by liking our Facebook Page and sharing this article. Stay connected with us using your favorite social media, we can be found on Twitter, Instagram, Google-Plus, Pinterest or Facebook.