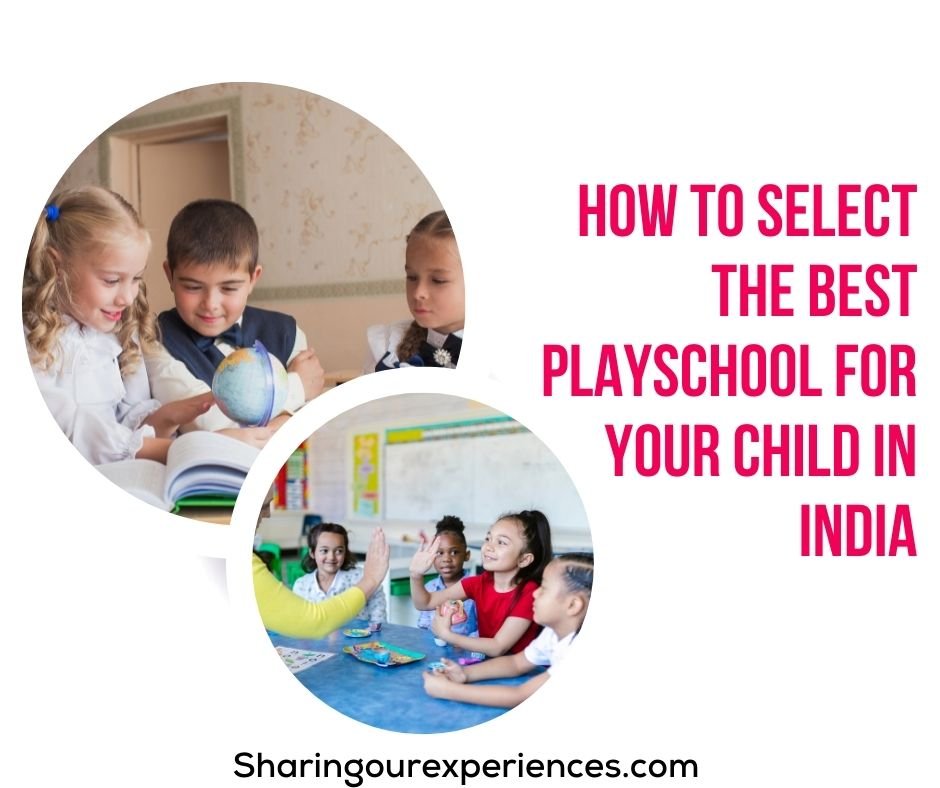 Parents are already emotional just with the thought of leaving their little one away. Planning to select a playschool for your child? Wondering how to know which is the best playschool for your child? Here are a few things that as a parent you should look at before finalizing a Playschool or pre-school for their child.
In India, preschool enrollment is not mandatory, however, some schools give first preference to the students from their own preschool when taking admissions for grade one. Also, there are several other benefits of enrolling a child in pre-school, we will discuss that later.
Location of the school
The playschool should be close to your home or workplace, this is important as you don't want to waste your and your child's time in traveling long distances. You must also check if the location is safe, the surroundings too should be considered.
Transport Facility
Pick up and drop can take a lot of your time and money. Although, transport facility by the school is generally NOT cheap, if school transport is arranged, it can make your daily life sorted and easier.
Hygiene and Cleanliness of the School
Hygiene plays a very important role when it comes to little kids. Their immunity is poor and as they begin to step out of home into playgroup/ pre-schools, they are exposed to the outside world and this exposure may threaten their immunity. If the hygiene and cleanliness standards are high and well maintained, the chances of your child frequently falling sick are reduced, this will however also depend on your child's immunity.
Safety at school
On your visit do check the security at the school. Presence of sufficient security personnel and female security guards, and enough attendants to take care of children. You must also check with the management of the school whether they are equipped to handle emergencies like fire and other medical contingencies.
Kids Smart Watch for Calling and GPS tracking– a perfect device for kids' safety <<< Click here to check
Student-Teacher Ratio
The class size would give you an idea about the number of students being looked after by a teacher at any given time. The smaller the class size the better it is.
Over All Environment Of The School
It is important to have children happily engage in the classroom. You must spend some time at the school to observe how other kids are dealt with both by teachers and the attendants. This can give you a fair idea of what kind of care your child will receive at the school.
School Fees
This is one of the most important criteria to shortlist or reject a school. You must check if the fees demanded is worth the quality of learning and education being provided. You must also check what all is included and what will be added expenses.
Teaching Methodology Followed At The School
Different pre-schools follow different methodologies, the main premise is that the teaching is slow, engaging, and fun, unlike the grades. When choosing a preschool parents must select a school that aligns with the board you are going to choose in grades.
On your pre-admission visits, take your child along to see how he/she feels about it. Also, once you have shortlisted a few schools, try to connect with parents who have their kids in these schools, nothing is better than a first-hand review from parents. 
There are various Early Learning/ Pre-school Pedagogies
Pedagogy refers to the method of teaching, in the early years children need a nurturing environment, and the pedagogy used must also be holistic and nurturing. Below are some popular teaching philosophies/pedagogies for preschoolers.
Montessori

The Montessori method introduces academic components. The Montessori way helps children in problem-solving skills, builds patience, and makes them self-disciplined. The Montessori practice teaches compassion for all living beings and the environment. Montessori also focuses on age-appropriate life skills.
If you are interested in Montessori Education, you may find this post on Montessori useful- Montessori Activities For Children
You may also want to read The Montessori Toddler: A Parent's Guide To Raising A Curious And Responsible Human Being
Reggio Emilia
Reggio Emilia is an Early Childhood Education Approach that came from a town by the same name in Italy. It focuses on children in the classroom and is adapted to their needs, it is about their community and the families that they come from. So essentially each Reggio curriculum will have to be customized to the specific geography and children who participate in the curriculum.
Waldorf or Steiner Education

The Waldorf or Steiner philosophy is based on the teachings of Rudolf Steiner, Steiner worked on the spiritual concept of anthroposophy. In Waldorf philosophy children in kindergarten learn through imitation, free play, and imagination; a lot of focus is also put on outdoor time and practical skills like cooking, cleaning, gardening, etc. Waldorf also lays a lot of emphasis on art, music, and storytelling.
Playway Method

The Playway method was introduced by Fredrich Froebel (1782-1852), Froebel was a German Educator. Froebel believed that children learn best through guided play.
Combination
A blend of all of the above. Many playschools adopt a mix and match approach or best of all systems.
FAQs
What is Alternative Education?
Alternate schools follow a curriculum that is more comprehensive and focuses on the overall development of children. The Alternative system of education follows different pedagogies and the learning environment too may be different. There are several alternate schools like
What are the different types of pre-primary schools?
Pre-school is primarily- Early Childhood Care and Education (ECCE), here children are enrolled in the nursery (2-3 years), lower kindergarten (LKG) (3-4 years), and upper kindergarten (UKG) (4-5 years) After that the children graduate to primary school.
Which Education board is good for children?
In India, the most popular boards widely accepted by parents for their children are the Central Board of Secondary Education (CBSE) and the Indian Certificate of Secondary Education (ICSE). The past few years have led to a surge in other boards like IB, IGCSE, etc.
What is the difference between Montessori and Waldorf education?
Waldorf focuses more on child's creativity and imaginative play, while Montessori on real-life experiences. Montessori begins to focus on academics at the pre-primary level, while Waldorf introduces academics only at the grade 1 level.
What is the difference between nursery and playgroup
Playgroup starts early, for nursery a child has to be 3 years of age. Nursery is the first level of pre-primary schooling.
What Are The Benefits of Pre-Schools for Children?
Pre-schools help build social skills
Build a foundation for education
Preschool promotes emotional development
Preschool makes children more confident and independent
Liked this post? You may find this Worksheet for preschool children useful!