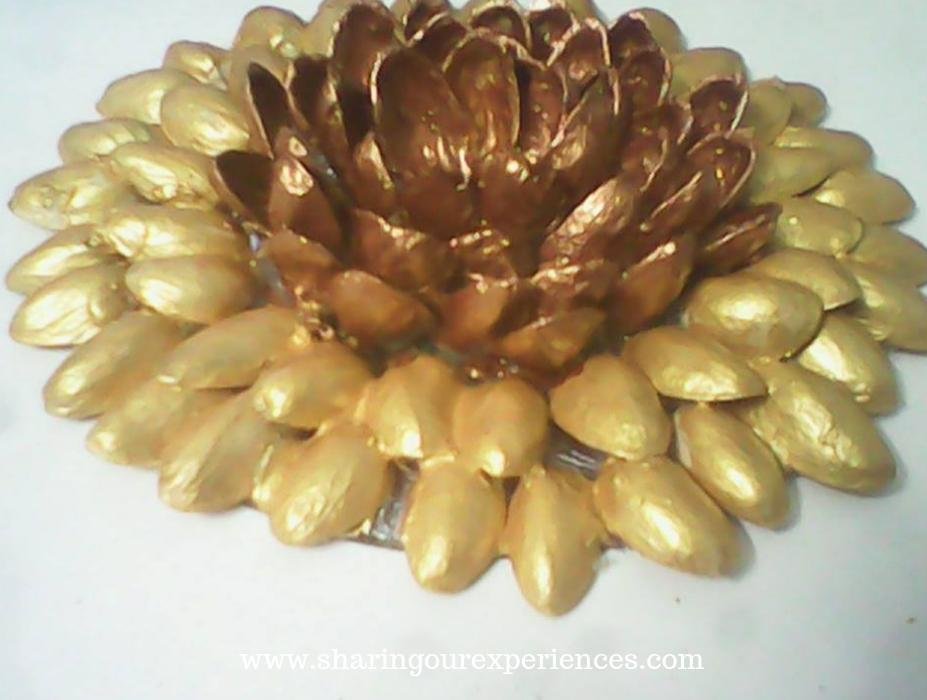 Hello friends, today we are going to learn how to make DIY Candle Holder from Pistachios shells and an old CD.
We all love to lighten up our home and the ambience with candles on different occasions like small gatherings, birthday parties, festivals etc. It removes darkness and fill the environment with brightness, hope and positive thinking.
So why not we make something amazingly beautiful which can add more charm to a beautiful candle. Try this very quick and simple DIY candle holder made with Pistachios shells. This activity is so easy that is perfect to engage your kids.  It can be a good craft work for your kids as well.
Here are step by step instructions (with pictures) on how you can make candle holder from old CD and Pistachios shells
Materials needed to make DIY Candle Holder with old CD
One old CD
Pistachios Shells
Glue
Fevicryl Acrylic Pearl Colors
Step 1 – Take a CD and start pasting the pistachios shells in a circular way. You can paste 2-3 rows of pistachios shells in a shape of a circle. Keep it aside for a while, and then start pasting the shells in a shape of a flower. Let it dry.
Step 2 –Paint the shells with golden and copper colour. You can use colour of your choice.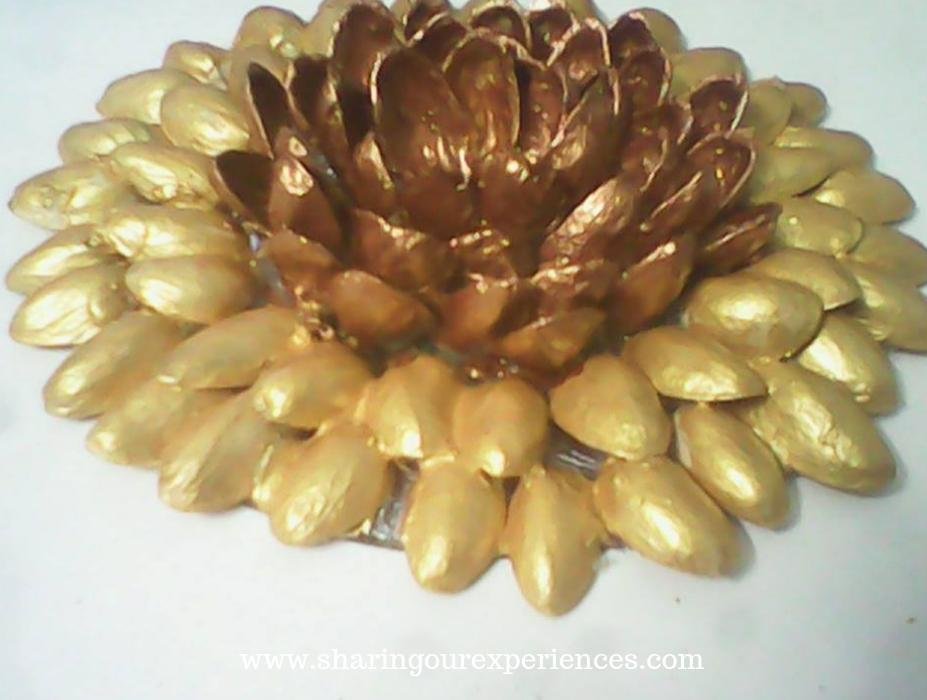 Your homemade candle holder is ready. Keep a candle in it and then be ready to see the magic.
Don't you find this activity super easy? Now you don't have to throw pistachios shells and an old CD in bin. Have Pistachios, enjoy their goodness, make your health and then make this beautiful DIY candle stand.
Do share what you have made using comments below.
Don't miss to pin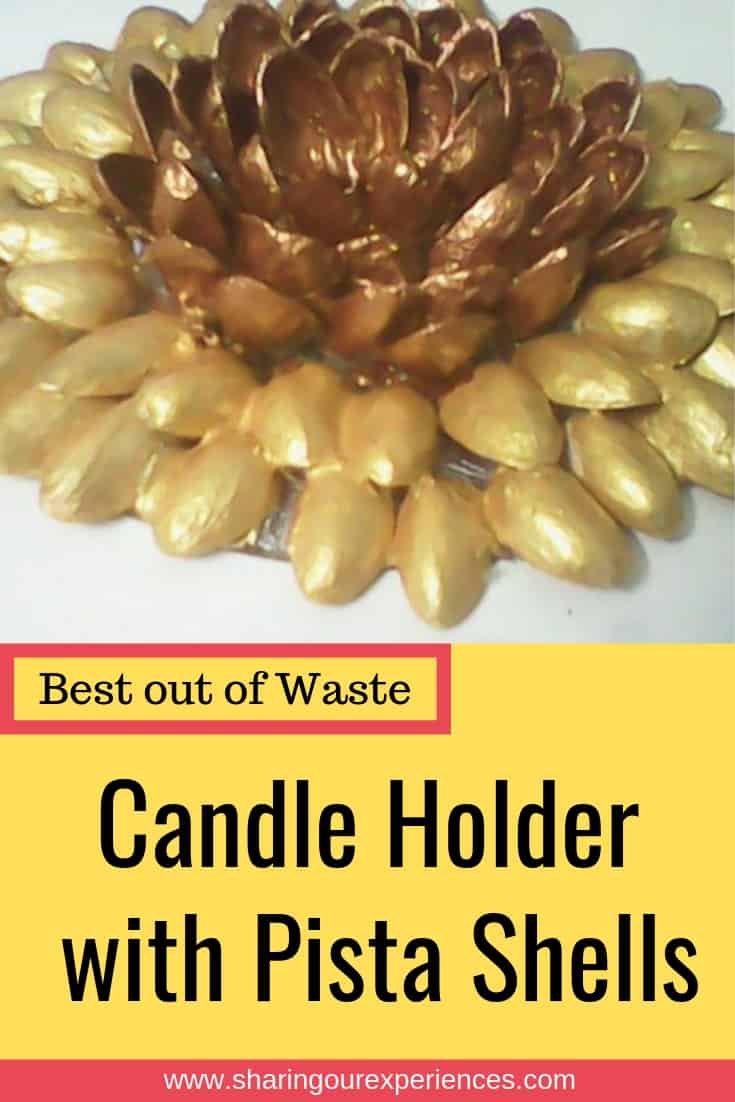 These pictures were first published on author's blog
Liked this post?
You may also want to try making these beautiful flowers from egg trays or egg cartons
Your Turn Now
In case if you liked this article do show your support by sharing this article.
Like our Facebook Page
Stay connected with us using your favorite social media, we can be found on
Add a comment
Don't you find this crepe paper flowers craft idea interesting and beautiful ? Try it and let me know using comments below. Would love to hear from yo