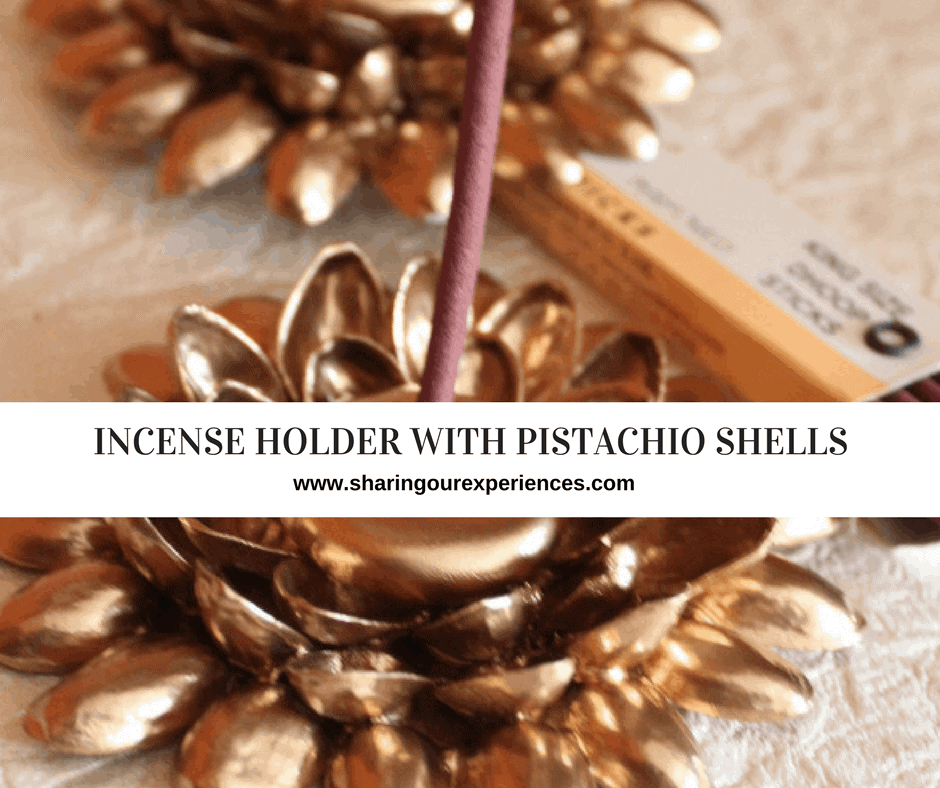 Today we are going to learn how to make Incense Holder with Pistachio shells (Pista shells). This is a great DIY from waste materials and looks great as a home décor. 
If you have ever wondered what to do with Pista shells then this easy craft is for you.
Burning incense is very relaxing and my favorite are the "Padmini Dhoop sticks".
Incense sticks are a part of the Indian heritage and are associated with spirituality. That's the reason most of the Indian Hindu household has it burning in the prayer room.
All these days I have been burning them in the small metal eyelet that is designed to hold the stick on the Padmini dhoop sticks box.
But now I have this cutest custom incense stick holder and it is the easiest and most practical thing to do out of waste 🙂. This is really a fun idea, you can try at your home.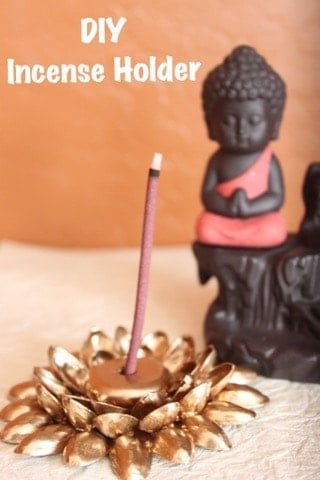 Yep these are pistachio shells upcycled to make a pretty floral incense burner  <3.
Craft materials needed to make DIY Incense holder
Pista shells
Glue gun
Cardboard for base
Air dry clay 
Spray paint 
How to make Incense holder from Pista shells
Step 1 : Take a sturdy cardboard as a base. Here I have used the base of empty salt carton.
Step 2: Start from the outer layer. Glue the Pista shells upside down to the cardboard circle
Step 3: Glue the second layer. Use a dab of hot glue to the pista shell and stick it on to the cardboard like shown below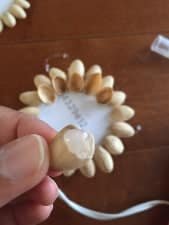 Step 4: Continue to glue all shells towards the center.
Step 5: Fill the center with a piece of air dry clay and create a hole with the incense stick.
Step 6: Leave the clay to dry for couple of hours and use spray paint of your choice and you have the incense holder ready to use 🙂
Pretty, Isn't it !! These make cute home decor or handmade Diwali gifts to friends and family.
Hope you save some shells next time and enjoy making this project 🙂 Cheers!
If you liked this post , Don't forget to pin it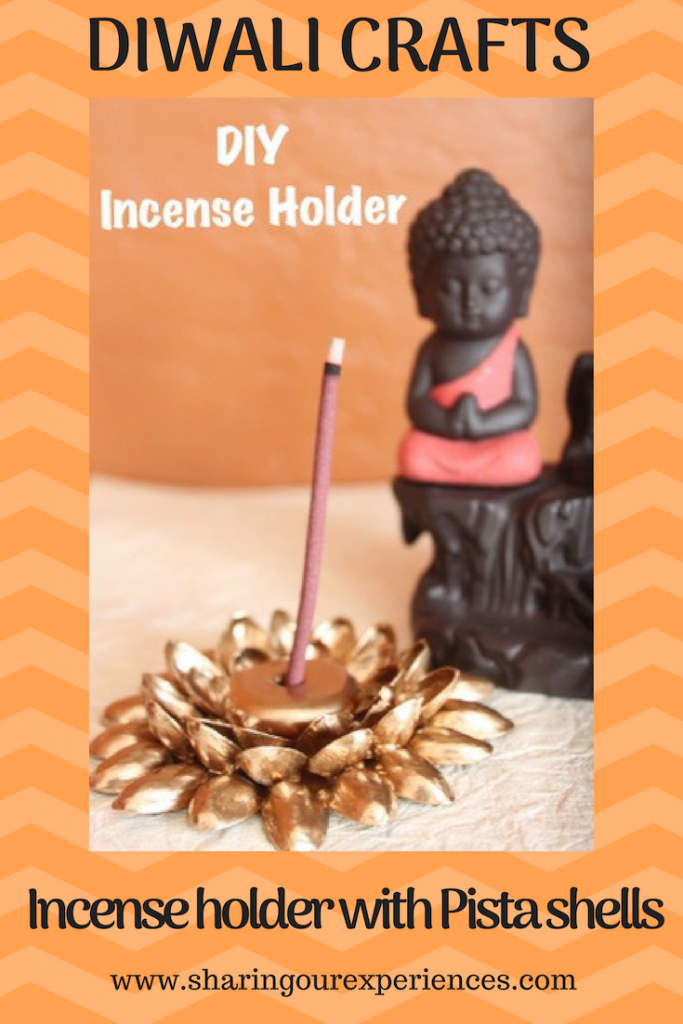 Liked this post ?
You may also want try your hand at this interesting Diwali Candle holders
Your Turn Now
In case if you liked this article do show your support by sharing this article.
[shareaholic app="share_buttons" id="27265281″]
Like our Facebook Page and Stumble It!
Stay connected with us using your favorite social media, we can be found on
Add a comment
Don't you find this Incense holder from Pista shells craft idea interesting and beautiful ? Try it and let me know using comments below. Would love to hear from you.