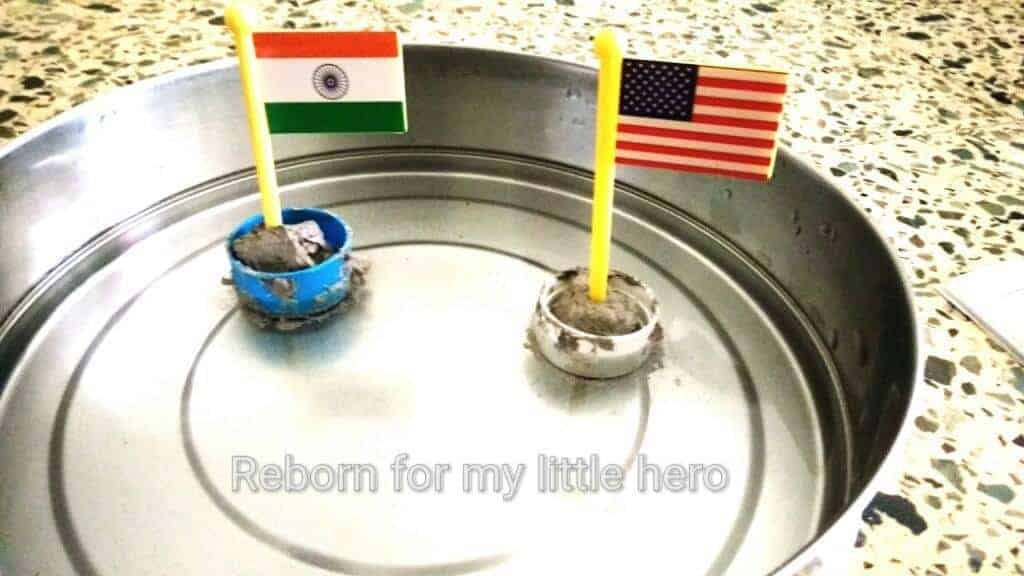 We played a simple game using bottle caps. We have named it as Boat race with bottle cap boats.
I gave two bottle caps of water bottle and asked him to fill little clay in each cap. Then gave him two flags and asked him to insert it in clay….
We had handy vessel and filled it with water and all set ready for boat Race between two countries. No prize for guessing which country will win.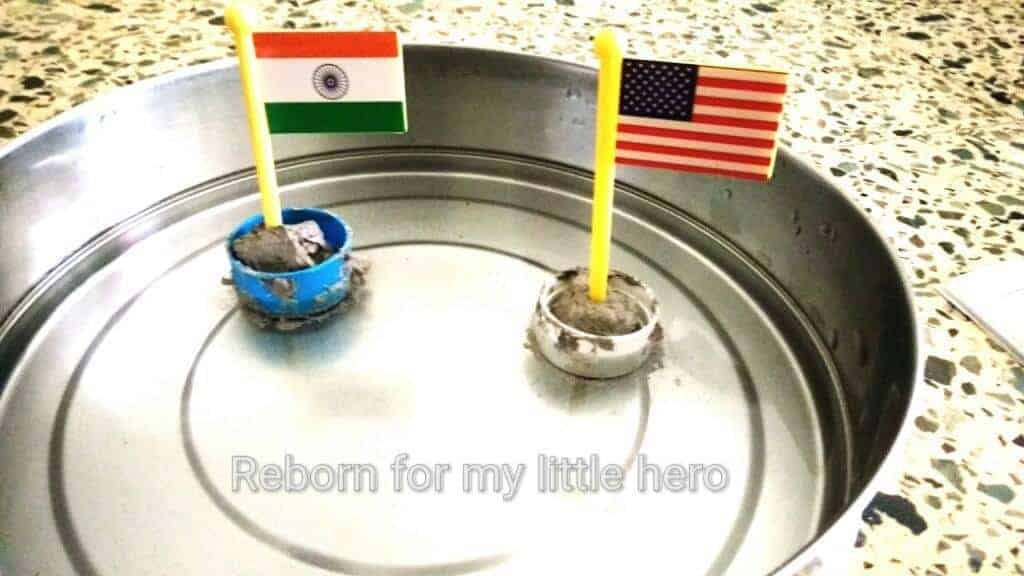 Liked this post ?
You may look at more Republic day activities at Fun Republic Day activities for kids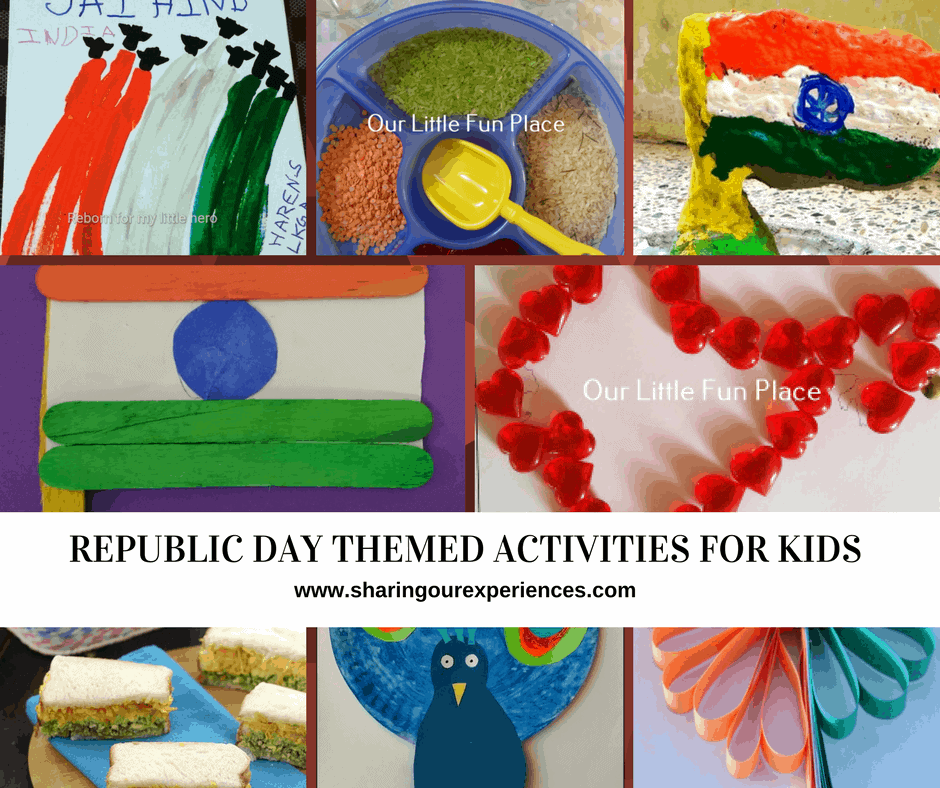 Your Turn Now
In case if you liked this article do show your support by sharing this article.
[shareaholic app="share_buttons" id="27265281″]
Like our Facebook Page and Stumble It!
Stay connected with us using your favorite social media, we can be found on
Add a comment
Don't you find this activity idea interesting and beautiful ? Try it and let me know using comments below. Would love to hear from you.