Looking for best Maternity hospitals in Chennai. Wondering which hospital in Chennai is best for maternity, pregnancy delivery and which has the best gynecologist. Check out what this mom from Chennai has to say
Motherhood is one of the most amazing phases in a woman's life. During pregnancy women prefer to be treated as delicate flowers, handled with almost care and absolute gentleness.
We as people of Chennai have a need for everything in our life to be ancestral or with a little heritage to it. Even though we have multi-speciality hospitals which comes with a huge reputation and brand name, we prefer the smaller and lesser known hospitals where our mothers have given birth at.
Today let's have a look at Best maternity hospital in Chennai, that have been doing the very task for the past several decades.
Here I want to share with you, the lesser known hospitals that have been doing a great job in treating women, with utmost attention to their needs and requirements.
Best hospital for pregnancy in Chennai (List of Best Maternity Hospitals in Chennai)
We have compiled a list of top hospitals for pregnancy in Chennai, India. Find out which one suits you best!
Joseph Nursing Home – Best Maternity Hospital Chetpet
This hospital has been up and running with three generation of doctors from the same lineage.
It is located in the heart of Poonamalle High Road, with easy accessibility. It is run by husband and wife gynaecologists, Dr Kurian Joseph and Dr Rekha Kurian along with their son Dr Tharun Kurian. The amenities may not be of world class standards but the doctors will make you feel right at home. This hospital also provides prenatal yoga classes.
It is super light on your pocket and you can never be disappointed with the care they shed. A regular check up would cost you around Rs. 300 while a normal delivery would cost you around 30k.
Only thing with this hospital culture that I have not been able to come to terms with is the fact that we have to call a month in advance to book an appointment with the chief doctors. They have a well established paediatric ward but they have no NICU which is a great disadvantage if you end up having preterm labour.
You can carry your own food if you are admitted at the hospital and no restrictions on what you eat if you have a normal delivery. They also do have a small canteen that serves almost everything if you need it.
Their pharmacy has all the medicines that will be prescribed and along with newborn essentials like bedding and towels in case of an emergency.
Address
10A, Doctor Guruswamy Road, Chetpet, Chennai, Tamil Nadu 600031
To know more about this hospital, check their website http://www.josephnursinghome.com/
Kalyani Nursing Home – Best maternity hospital Mylapore (best maternity hospital in Chennai for normal delivery)
The five decade old hospital is very well known around Mylapore and maybe all of Chennai. This hospital was founded by the first woman MD, Dr. E V Kalyani from Tamil Nadu. To date the hospital has been known to deal with high risk pregnancies. It is a very people friendly hospital with a whole lot of really supportive staff.
This hospital is very particular about their C-Section rates. They keep monitoring the counts and are always on the lookout to reduce these counts. Thus in my opinion it is the best maternity hospital in Chennai for normal delivery.
They also provide prenatal and postnatal classes to help new moms. Some really great personalities were born there including myself :-)..
This hospital is located in Mylapore and is easily accessible. Famous doctors like Dr. Gita Arjun practiced there before she retired and moved on to become a writer and consultant with magazines.As of now, Dr. Sowmia and Dr. Shobana are well suggested by the frequent visitors of the hospital.
Address:
2nd Street, Doctor Rada Krishna Salai, Mylapore, Chennai, Tamil Nadu – 600004
Seethapathy Clinic and Hospital – Best Maternity Hospital Royapettah
This is a multi speciality hospital located in Royapettah.
They have departments specifically for congenial disorders, growth and development, juvenile diabetes treatment, neck and throat related diseases and several more.
This age old hospital is a famous one and is located near Swagath hotel. Several famous doctors have been visiting this hospital for several years now. It is open for consultation in the mornings from 9 am to 1 pm. Afternoon 3 pm till 8 pm, they are available for consultation.
Dr. Uma Ram from this clinic should be a great option if you are looking for delivering your baby here. She has been listed as top 5 doctors in Chennai, several times over now.
It's a hospital with more than six decades of expertise in the field and they have been constantly expanding since then. They have a well equipped NICU for the welfare of the mother and the baby.
Patients will be provided food by the hospital while the bystanders can collect their food from the canteen or there are several shops nearby. It is a very clean hospital with an affordable rate and a nursery to help with older children. Overall the ambience and facilities in the hospital are very homely.
The consultations costs about Rs.600. You can call on 044 28133014 to set up an appointment with this hospital. You can check out more details on their website http://seethapathyclinic.org/
Address
New No. 128, Old No. 241, Royapettah High Rd, Azad Nagar, Royapettah, Chennai, Tamil Nadu 600014
Sundaram medical foundation – Best Maternity Hospital Annanagar
This hospital is situated in the heart of Anna Nagar. From having a great team of doctors to an absolutely perfect rate of natural births, this hospital has been helping women from around Chennai when needed the most. With easy accessibility to good and brand new facilities, this hospital has become the preferred spot.
This hospital deals with high risk pregnancies and had a great team of paediatricians to support them in the process. NICU is available along with great pharmacy to supply all your medicinal needs within the hospital premises.
The canteen also caters quality food along with a good variety. If not the canteen there are several restaurants just outside and around the hospital.
It costs around 50k for normal delivery. Another added advantage is that they prefer and commit to normal deliveries unless it is a high-risk pregnancy or if there is a risk to the mother or the child at any point during the labour.
A doctor that my friend, who went to this hospital for her pre and post maternity check up has recommended is Dr. Vijaya Lakshmi Sheshadri. They also have a very good team of paediatricians to work with and after the delivery of the baby.
Clean, with a lot of new age equipment and facilities is definitely a perk when choosing this hospital.
You need to call up the hospital directly after the first time registration to set up an appointment with any of the doctors.
Address
9C, IV Avenue, Shanthi Colony, Anna Nagar, Chennai – 600 040
Visit their website to know more details https://www.smfhospital.org/
Rainbow Children's hospital – Best Maternity Hospital Guindy
Founded by Dr. Ramesh Kancharla, the hospital is now well known over pan India. This hospital has its branches in Vijayawada, Hyderabad, Bengaluru, and Delhi. They offer a variety of services like general pediatrics, neonatology, 24/7 maternity, and pediatric emergencies. It is a new generation hospital with a round two decades of experience in this field. It has all latest technology easily available within the hospital itself.
They also are well known for their fertility treatments. They have specific ovulation inducing techniques and foetal health department to study the quality and issues in your unborn baby.
Dr. Mathangi Rajagopalan is a Senior Consultant Obstetrician and Gynaecologist here. She is the most recommended doctor in this hospital and has been trusted by all her patients.
You can use their app to book appointments. There is an app through which you can exclusively set up your appointments and so on. You can also access your data and reports through the print portal of this app.
Address
Metro Station, 157, Near, Anna Salai, Little Mount, Guindy, Chennai, Tamil Nadu 600015. To know more details, feel free to check out their website https://www.rainbowhospitals.in/
Kauvery Hospital – Best Maternity Hospital Alwarpet
This is an internationally renowned hospital with multi-specialty hospital which specializes in multiple fields. Neurology and gynecology are it's two major centers of excellence. They are a two-decade old hospital located on TTK Road. They provide world-class amenities and services under one roof.
You have a one time registration fee of Rs 200 and a consultation fee of around Rs 500. They have a great cafeteria that will cater to all your needs. Patients will be provided food while they are admitted there. There is also a café which is present inside the hospital along with a pharmacy for the in patients.
In case of your pregnancy being a high risk one, do not fear for they have a 40 bedded NICU with world class amenities. A dedicated team of doctors and nurses work here all day long.
Dr. Karpagambal Sairam, Consultant Obstetrician & Gynaecologist and Fertility Specialist is the most sought-after doctor in this hospital and is vastly recommended by many patients.
You call them on 04440006000 to know more about their services.
Address
81, TTK Road, Junction, CIT Colony, Alwarpet, Chennai, Tamil Nadu 600018
To know more details, check out website at https://www.kauveryhospital.com/
Prashanth Hospital – Best Maternity Hospital Chetpet
This multispecialty hospital is famous for its fertility treatment. Many women I know have been visiting this hospital and have such great reviews bout the whole experience they had with this hospital.
This hospital is renowned for its fertility treatment. Women who lost all hopes have become a mother after visiting this hospital. The appointments can get quite hectic but in the end it's worth the wait.
They have a very well provided NICU with a mole staff, a lactation center to help you with all your breast feeding issues and neonatologists to take care of all the needs of your preterm babies.
Well located with ample parking space and all the facilities are available in and around the hospital. There are several restaurants and juice shops around the hospital in case you don't find the cafeteria good enough which is very unlikely.
It is a little more expensive in general especially because of the good care that is provided. They even have a great team of pediatricians to take care of your child's needs until they are a few years old.
Address
They are available on the below mentioned address.
Address: 76 & 77 Harrington Road, Chetpet,Chennai – 600 031
For appointment you can call 082962 68136 / 044 42277777.
To read more about the services that they provide, head over to their website www.pfrcivf.com
Prashanth hospital Chetpet doctors list
Dr. K. Chandrasekaran Cardiologist
Dr. S. Arumugam Joint Replacement Surgeon
Dr. Mani Ramesh Orthopedic Surgeon
Dr. Raj Kanna Orthopedic Surgeon
Dr. D. Vasudevan Neurologist
Prashanth hospital Chetpet appointment
You can take or book appointment via their number 93 8099 8099 or via their website Online Doctor Consultation in Chennai | Prashanth Hospitals
Dr. Mehta's Hospital – Best Maternity Hospital Chetpet
Eight plus decade old hospital with a lot of technological advancements happening around it, for a newly renovated hospital that has a lot to offer to the patients. Never have there been a day where I have seen this hospital to be less crowded.
My kids being preterm was admitted to this hospital soon after their birth. While they were there it had become our most sought after place. I got myself discharged after three days of my delivery so that I could be with them. The next two weeks, this hospital had become my home.
They have a three level NICU where more that 30 beds are available. Depending upon the criticality of the baby, they will be placed in either of the three levels of NICU.
They have different rates depending upon the level of NICU the baby is admitted to. If it is a basic NICU, the prices are around 2500 rupees per day. If the baby is put on breathing support then the rates would be around 18000 rupees per day. Also if you are using cashless health insurance schemes, then the rates will be slightly higher than what it would be if you were paying in cash.
They have an in-house pharmacy for all your needs. They have even breast pumps available at this pharmacy in case the need arises. Food would also not be a problem because they have around three catering units that provide food around the hospital. The rooms in the new block are very airy and spacious with a substantial amount of air and light circulating around it. You have varying kinds of AC and non AC rooms, that you can choose from.
The doctors are very considerate and come for rounds everyday and will allow you to get discharged only if they find you to be comfortable with your babies especially when they are pre-term. I would recommend Dr. V Lakshmi for a neonatologist or a pediatrician for your kids.
The Gynaecology department is a big one here. Most high risk pregnancies are sent here from other hospitals because of their reputation. Dr. Premalatha R happens to be the best gynecologist in Chennai city. Many women have been recommending her for being a very understanding doctors who happens to cater more care and affection to all her patients.
Address
The hospital is located at the address mentioned below.
Address: No.2, Mc Nichols Rd, Chetpet, Chennai, Tamil Nadu 600031.
To make appointments you can call 044 42271001.
To read more about this hospital, head over to https://mehtahospital.com
Vijaya Hospital- Best Maternity Hospital Vadapalani
An old hospital built by a renowned film actor to improve the life of people around him, has now grown into a large trust with several specialized hospitals around that trust. They are located at Vadapalani and is easily accessible to all patients.
They have a lot specialties varying from Orthopaedics, gynecology, geriatrics, nephrology and so on. They also have a major tie up when it comes to medical tourism. They specialize in all fields of childcare starting from maternity to pediatrics. This is one of the hospitals around Chennai that can take care of you and your baby without you straining yourself even one bit.
Dr. Savitri Subramanyam is one of the most renowned gynecologists in the city. She is a gem of a person who would not mind you asking a zillion doubt for the sake of your baby. She is currently a senior consultant at this hospital and her past endeavors are very fulfilling and oriented towards the welfare of the society, to be said in the least.
All facilities ate available within the hospital premises. One can get food for the new mother from home itself. If not, there are canteens inside the hospital. It costs anywhere between 50k to 70k for delivery with Vijaya Hospital.
The best part of this hospital is that they have a breast milk bank. So even if you take a few days to start lactation, you always have an option to feed your baby breast milk. Also if you have a surplus amount of milk, you can always donate it to the milk bank.
Address
They can be found on Arcot Road, Vadapalani, Chennai. You can call them on 044 6664 6600 to set up appointments. Head over to their website to know more on this hospital https://vijayahospital.org
Apollo Cradle care – Best Maternity Hospital Thousand Lights
It is a world-class facility that has been set up from the view of a new mom. It is a very comfortable and extremely cozy environment that one can find here. The hospital has all the major departments that a new parent might require. The facilities are of the latest standards and are up to date in the field.
From helping to conceive, to maintaining a healthy pregnancy, all pre and post partum issues will be taken care of the hospital staff. They provide training and counseling depending upon your mindset and helps you to gain confidence.
They have easy to shift room facilities bet the labor room and the wards. They also give you the opportunity to choose the delivery that you want and help you to decide the facilities that you require. In case of any emergencies, they have a three level NICU. All screening facilities are available in this hospital.
You can select the package that you require for your delivery. Options vary from the service to the room that you require, and choose for the process. They are always prepared and equipped for the highest risk pregnancies.
They come with the promise of providing of the best care to you and your family. They majorly focus on fetal screening to prevent any major illness in the baby even before they born. Prevention is better than cure, and screening is better than a lifetime of regrets according to them.
Address
They are located at the address mentioned below:
Address: 8, Shafee Mohammed Rd, Thousand Lights West, Thousand Lights, Chennai, Tamil Nadu 600006. You can fix appointments or clarify any doubts of yours by calling them on their toll free number 1860-500-4424. For more details, head over to their website https://www.apollocradle.com/
FAQs –Best hospital for pregnancy in Chennai
Do maternity hospital in Chennai have specific visiting hours
Yes. We would need to check with maternity hospital we have chosen.
Do maternity hospitals in Chennai have Cafetaria facility
Yes. Most of the maternity hospitals have a Cafetaria facility. Some I have mentioned above Dr Mehta's hospital, Vijaya Hospital, Seethapathy Clinic, Sundaram medical foundation.
Can home made food be carried in the premises of Maternity hospital
Yes. some maternity hospitals in Chennai allow home made food to be carried. Some of them I have mentioned above – Joseph nursing home, Vijaya hospital
Do maternity hospitals in Chennai have a neonatal ICU
Yes multiple hospitals in Chennai have a neonatal ICU. some of them I have mentioned above – Dr Mehta's hospital, Apollo cradle care
Do maternity hospitals in Chennai have an in-house medical store
Yes almost all best hospitals in Chennai have in house medical store for eg Dr Mehta's hospital.
Liked this article on Best maternity Hospitals in Chennai
You may also want read one of our other popular articles on 7 must haves for a new born baby | Baby shopping guide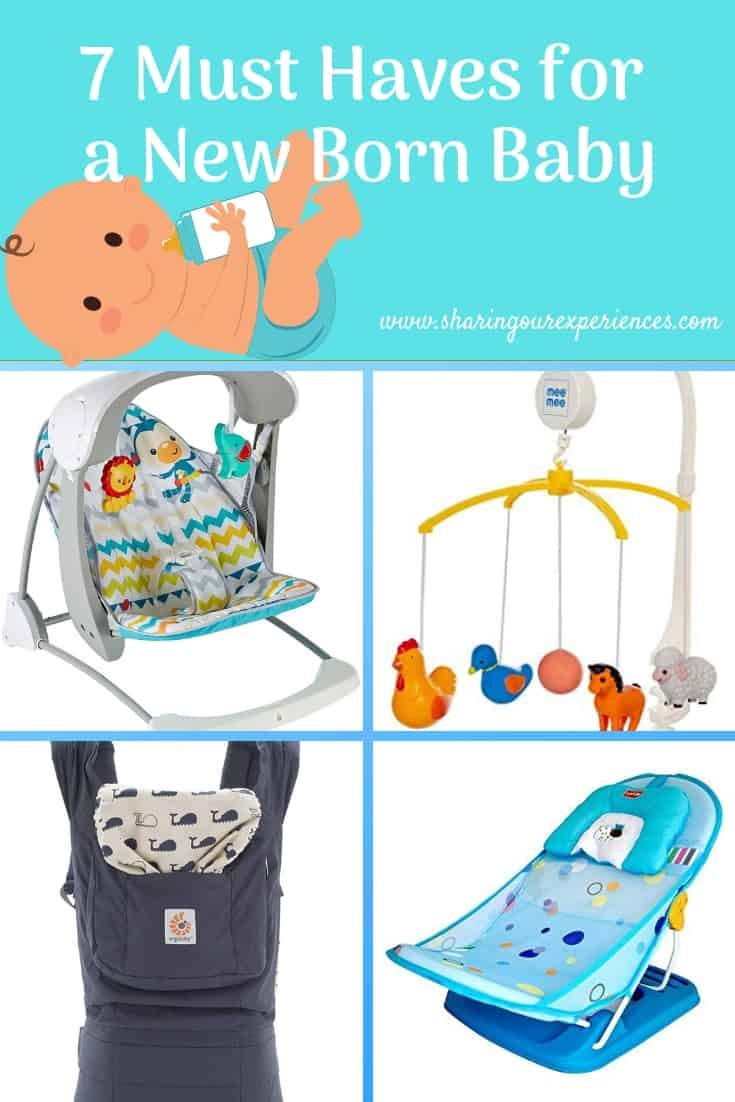 Your Turn Now
In case if you liked this article do show your support by sharing this article and Liking our Facebook Page
Tags – best maternity hospital in chennai for normal delivery, best Maternity hospitals in Chennai,  which hospital in Chennai is best for maternity