Valentine's day is around the corner and everyone is looking for gifts to surprise their loved ones. But i like to cook romantic recipes for my man. This is one drink which he loves so much. Not only it is pretty in color but it taste more pretty too.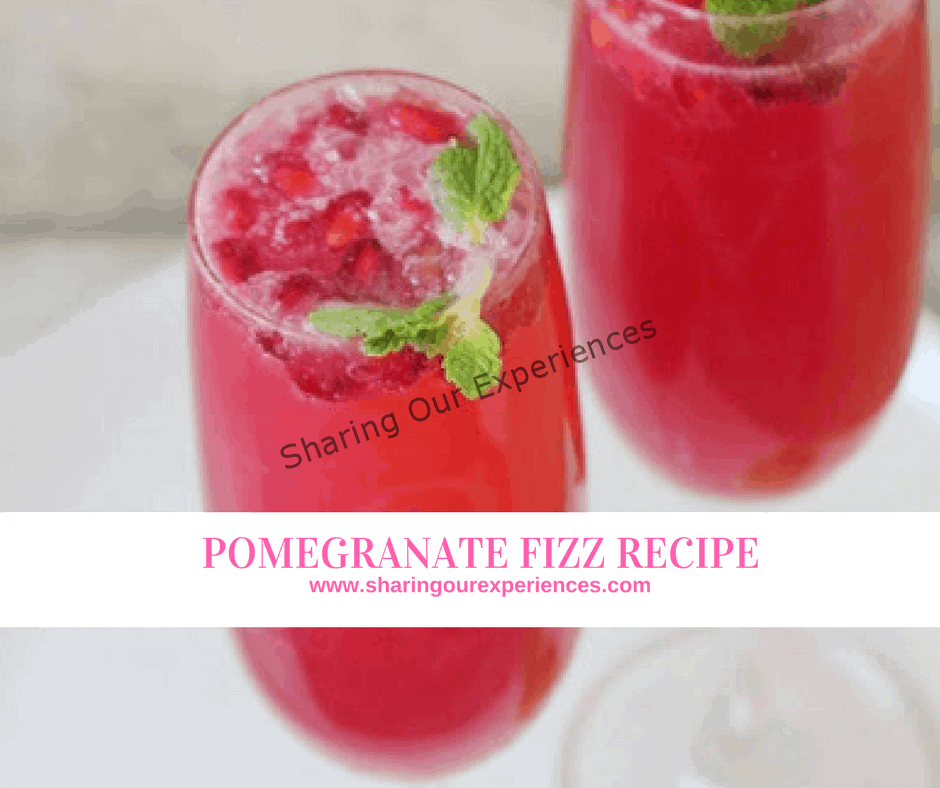 I love the pretty color of this juice and it is all natural. Pomegranate has so much health benefits so you are actually make your partner healthy by serving this drink on a special day.
This is a virgin mojito recipe, which is so easy to put together.
Hope you will give this a try and let me know how it turns out for you.
Preparation Time : 10 mins
Serves: 4 to 6
Ingredients:
Pomegranate Seeds – 2 cups + more for serving
Sugar – 3/4 cup or to taste
Lemon Juice – from 2 lemons
Soda Water as needed
Method:
Take pomegranate seeds, sugar in a blender and puree till smooth. Strain this and add lemon juice. Mix well.
Now take a serving glass, add few pomegranate seeds in the bottom, top with some of the juice mix.
Now top with soda water and serve cold.
This blog was first published in authors blog.
Liked this post ?
You may also want try your hand at this interesting Crispy Paneer Cheese Balls Recipe
Your Turn Now
In case if you liked this article do show your support by sharing this article.
[shareaholic app="share_buttons" id="27265281″]
Like our Facebook Page and Stumble It!
Stay connected with us using your favorite social media, we can be found on
Add a comment
Don't you find this recipe yummy ? Try it and let me know using comments below. Would love to hear from you.