Today we are going to learn how to make a DIY Bowl with Foam sheet.
New Year is just around the corner and we all are ready to welcome a brand new year with open arms and a smile on our face. Everyone has its own way to celebrate, we have plans for party and are busy in deciding the menu, decoration, gifts etc. Every year we want to do something new, something unique but usually we are unable to execute them due to shortage of time. So today we are going to talk about a craft activity that doesn't need much of your time.
Read on for a step by step tutorial with pictures to help you with this innovative multipurpose DIY bowl from foam sheet.
This is so quick and easy that you can try this activity with your kids. Let them contribute in preparations and then bask in the glory of making and presenting something new.
So lets get started. Here is a step by step instructions on How to make a Bowl with Foam Sheet
Materials needed to make Bowl with Foam Sheet
Foam Sheet
Satin Ribbon
Scissors
Punching Machine
Step 1 – Take a foam sheet and cut it into a circle
Step 2 – Cut the edge of the circle as shown below.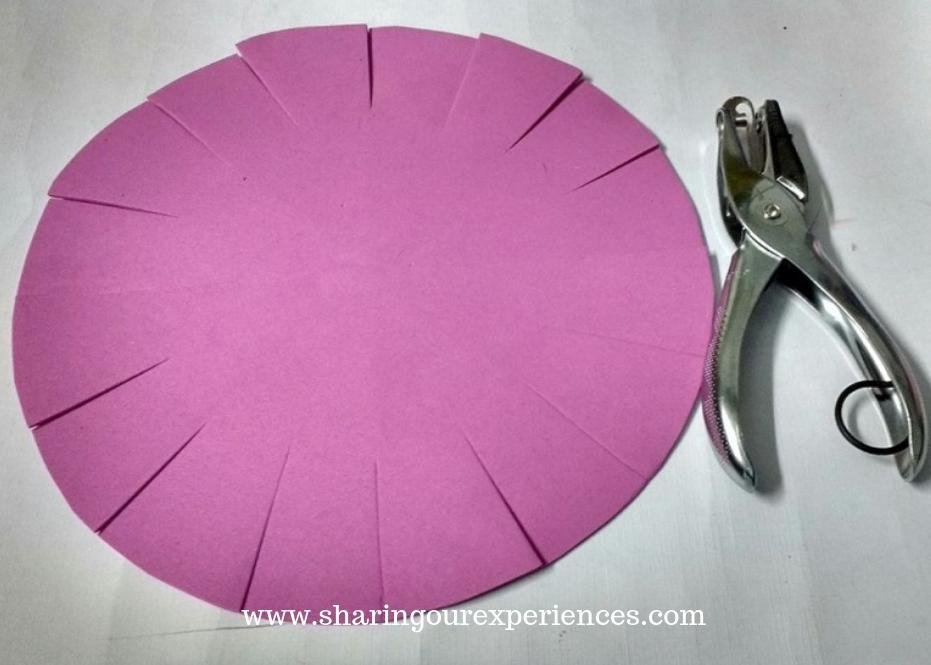 Step 3 – With the help of punching machine make holes.
Step 4 – Start sewing the satin ribbon through the holes (see below)
Step 5 – Keep sewing the ribbon through the holes.
Step 6 – When you reach at the end, stretch the ribbon and tie a beautiful knot. Your bowl is ready.
So friends are you ready to welcome your guests with a bowl of cookies and a smile on your face. Trust me it will bring a smile on their face too.
Do share what you made using comments below.
Don't miss to pin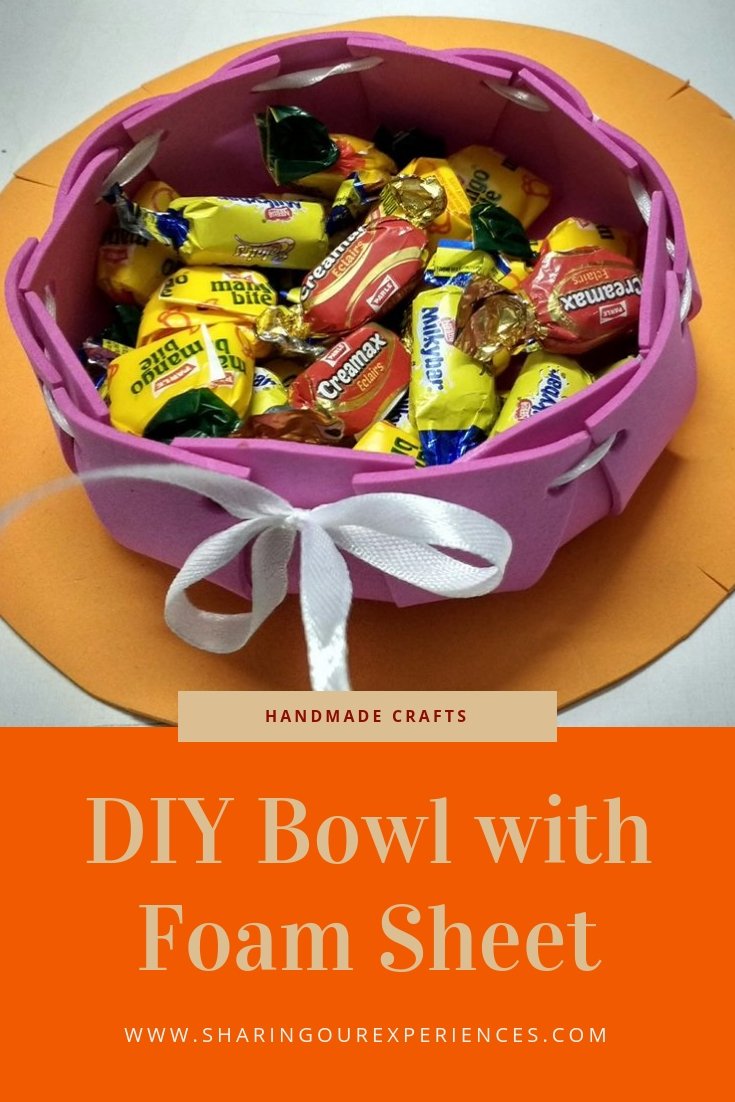 Shop related materials for making foam sheet bowl from amazon.
These pictures were first published on author's blog
Liked this post?
You may also want to try making this super easy Thread Lamp.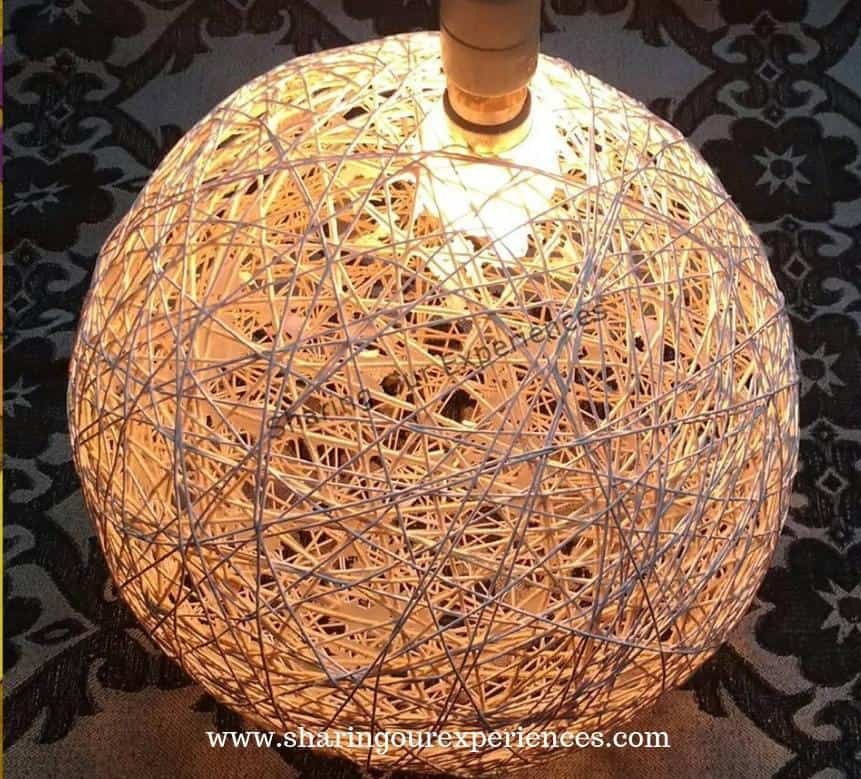 Your Turn Now
In case if you liked this article do show your support by sharing this article.
Like our Facebook Page 
Stay connected with us using your favorite social media, we can be found on
Add a comment
Don't you find this craft idea interesting and beautiful ? Try it and let me know using comments below. Would love to hear from you.