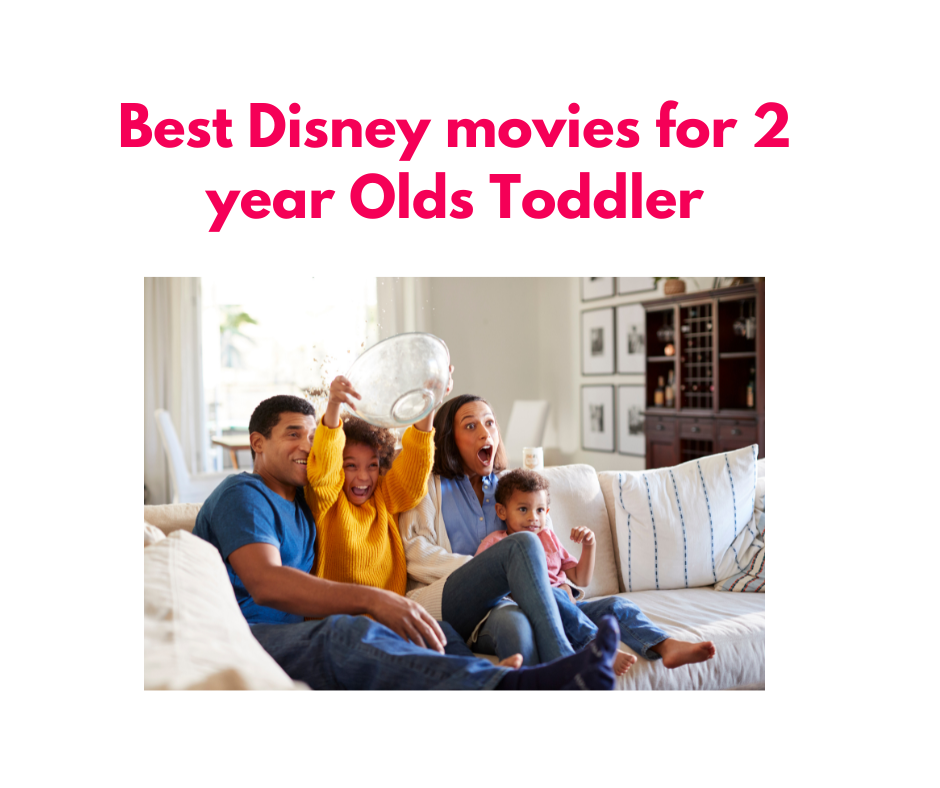 Discover the perfect Disney movies for 2-year-olds! Engaging, age-appropriate, and full of magic – find the best picks to captivate your toddler's imagination. Check out our top 22 favorites now!
Ready to dive into the magical world of Disney with your adorable two-year-old sidekick? I know how you feel – excited, but perhaps a tad overwhelmed, too. Trust me, you're not alone in this thrilling journey!
Picture this: you've got your little bundle of joy snuggled up on the couch, popcorn at the ready, and you hit play on that Disney classic. But wait, how do you know which movies are just right for your tiny movie critic? Fear not, dear moms, I've got your back! 🤗
You might be thinking, "Are these movies really suitable for my two-year-old?" "Will they understand what's happening?" It's natural to have these thoughts and concerns. After all, you want the best for your precious little one. Well, I'm here to tell you – you're absolutely right to wonder!
In this blog post, we'll explore the 22 best Disney movies tailor-made for your two-year-old tots. No more wondering what's appropriate or questioning if the content is engaging enough. We'll take a closer look at these timeless classics and why they are perfect for those growing imaginations.
So, let's embark on this enchanting adventure together, mom-to-mom!
I promise, by the end of this read, you'll feel confident and prepared to create magical movie moments with your little movie buff. Let's dive in and discover the wonder of Disney through their innocent eyes.
Are you with me? Let's go!
Best Disney movies for 2 year Olds Toddler
When choosing Disney movies for 2-year-olds, it's essential to consider their age-appropriateness, positive messages, and engaging visuals.
Here are 22 Disney movies that are generally suitable for toddlers:
Finding Nemo (2003)
Follow the adventurous clownfish Nemo, who gets separated from his father, Marlin, and embarks on an epic journey to find his way home. Along the way, he encounters memorable characters and learns the importance of family and friendship.
Toy Story (1995)
Join the beloved toys Woody and Buzz Lightyear as they navigate the challenges of being toys in a world filled with imagination and friendship. This heartwarming tale explores loyalty, teamwork, and the power of believing in oneself.
Moana (2016)
Set sail with Moana, a spirited young girl who embarks on a daring ocean voyage to save her island and discover her true destiny. This empowering film celebrates courage, determination, and the beauty of Polynesian culture.
Frozen (2013)
Enter the enchanting kingdom of Arendelle, where Elsa, the Snow Queen, and her sister Anna embark on an epic journey of self-discovery, love, and the power of sisterhood. With unforgettable music, Frozen is a magical adventure for young and old.
The Lion King (1994)
Roar with Simba as he navigates the circle of life, facing challenges and learning valuable life lessons along the way. The Lion King's stunning animation and iconic soundtrack make it a timeless classic for all ages.
Zootopia (2016)
Enter the bustling city of Zootopia, where a rookie bunny cop named Judy Hopps teams up with a sly fox named Nick Wilde to solve a mystery. This clever film promotes acceptance, diversity, and the importance of believing in oneself.
Aladdin (1992)
Soar on a magic carpet with Aladdin as he discovers a magical lamp and meets the witty Genie. This enchanting tale of love, adventure, and self-discovery takes you on a journey to a whole new world.
Cars (2006)
Buckle up for a high-speed adventure with Lightning McQueen, a race car who finds himself in a small town and learns valuable lessons about humility and friendship. This fun-filled film will have your toddler racing with excitement.
Tangled (2010)
Let down your hair and join Rapunzel in her tower as she embarks on a thrilling adventure with the charming thief, Flynn Rider. This heartwarming tale celebrates bravery, self-discovery, and the power of love.
The Little Mermaid (1989)
Dive into an underwater world with Ariel, the curious mermaid princess who dreams of exploring the human world. With delightful music and unforgettable characters, this classic tale encourages following one's heart.
Coco (2017)
Immerse yourself in the vibrant celebration of Día de los Muertos with Miguel, a young boy who journeys to the Land of the Dead to uncover his family's history. This visually stunning film teaches the importance of remembering loved ones.
Ratatouille (2007)
Enter the world of culinary delights with Remy, a rat with a passion for cooking, as he teams up with a kitchen helper named Linguini. This charming film inspires your little one to pursue their dreams, no matter the odds.
Inside Out (2015)
Dive into the emotional world of young Riley as her emotions Joy, Sadness, Anger, Fear, and Disgust navigate the ups and downs of life. This imaginative film teaches emotional intelligence and empathy to your little one.
Winnie the Pooh (2011)
Venture to the Hundred Acre Wood with Pooh and his friends for simple, heartwarming adventures. This charming movie celebrates friendship, kindness, and the joy of playful imagination.
Beauty and the Beast (1991)
Be enchanted by the timeless tale of Belle and the Beast, where love and kindness triumph over appearances. This classic film promotes empathy and cherishing the beauty within.
Monsters, Inc. (2001)
Delight in the hilarious world of monsters, where Sulley and Mike navigate the ups and downs of scaring children for a living. This imaginative film shows that sometimes, the things we fear aren't as scary as we think.
Peter Pan (1953)
Fly to Neverland with Peter Pan, Wendy, and the Lost Boys for a timeless adventure. This classic film encourages the power of imagination and the joy of never growing up. Join the mischievous Peter Pan as he battles the villainous Captain Hook, discovering the true meaning of friendship, bravery, and the magic of childhood.
The Jungle Book (1967)
Swing through the jungle with Mowgli, the man-cub, and his animal friends, Baloo the bear and Bagheera the panther. This captivating adventure showcases the importance of friendship, embracing differences, and finding where you truly belong.
Mulan (1998)
Unleash your child's bravery with Mulan, a courageous young woman who disguises herself as a man to protect her family and country. This empowering film teaches the importance of staying true to oneself and fighting for what is right.
Pocahontas (1995)
Journey with Pocahontas as she bridges the gap between two cultures and learns to follow her heart. This inspiring film celebrates nature, respect for all living things, and the power of embracing diversity.
The Aristocats (1970)
Meow along with the jazzy cats in Paris as they embark on a delightful adventure to find their way home. This charming movie celebrates the spirit of family, music, and the joy of being unique.
Cinderella (1950)
Sparkle with Cinderella's timeless tale of kindness, hope, and the magic of dreams coming true. Your toddler will be mesmerized by the enchanting fairy godmother, glass slippers, and the transformative power of believing in oneself.
So, there you have it, a collection of 22 Disney movies perfect for your two-year-old toddler's enchanting journey through imagination and valuable life lessons. Snuggle up with your little one, press play, and let the magic unfold! Enjoy the wonderful world of Disney together!