Tag:

Fish crafts for kids

Hello Friends, Today I am going to talk about how we (My toddler and me) made a colorful fish using hearts (colored paper cut out in Heart shape). This is a cut and paste craft, easy enough for ...
READ MORE +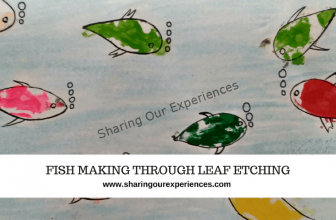 My kid loves painting. When I first introduced him finger painting he got so excited. After all painting gives him chance to explore and play with colours and he gets ready to spread the wings of his ...
READ MORE +

Searching for how to keep your toddler engaged in a fun and learning indoor activity. Check out this very easy DIY cut and paste activity for toddlers which will keep him engaged and happy. This ...
READ MORE +