Looking for an easy and fun Caterpillar craft for kids. Here are few Caterpillar crafts for toddlers, preschooler and even big kids that your kids would have fun doing. Inspired by The very Hungry Caterpillar book, these easy kids craft is perfect for home or preschools.
How to make Caterpillar craft for kids?
Here are more ideas on:
Easy and Fun Caterpillar Craft for Kid using Pom poms
This was a fun activity my kid really enjoyed. And after we made this we played with it for quite some time and used it as a prop when reading the book.
Supplies needed for making Pom pom Caterpillar craft with kids
I am in India so I used the materials linked above. If you are outside India you can check my Amazon picks for crafts


Steps to make a very Hungry Caterpillar craft
Cut a Leaf shape from Construction paper
Ask your child to paste pom poms on the construction paper leaf
Paste Googly eyes on Caterpillar's head
You Caterpillar Craft is ready.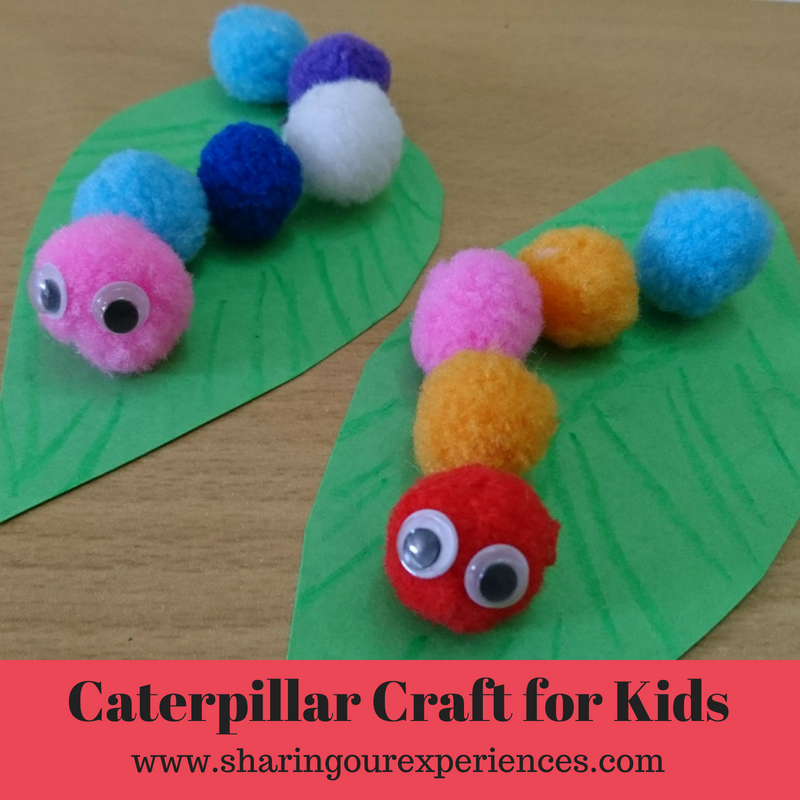 More Fun Caterpillar Crafts for Kids