Are you looking for ways on how to teach tens and ones place values to your child? Teaching place value to kids is never easy. Download these FREE printable number charts that helped me to introduce this concept.
Apart from teaching place value concept – You can also use these number mats to help your child practice making numbers 9 – 20 or help your child to work on math and counting skills.
I have deliberately started this set with number 9 as while doing these we need to tell our kids that 9 is a magic number and after that things change. You can also ask your child to observe what is changing every time they see number 9 .
Related – You may also be interested in Number mats for numbers 0 to 9
Since these counting mats can be used with wide variety of manipulatives like – Playdough, stickers, Crayons, paints, yarn, Legos, Pasta, Dot stickers and/or cotton, They are not only good to develop math skills but also hand eye coordination and developing fine motor skills.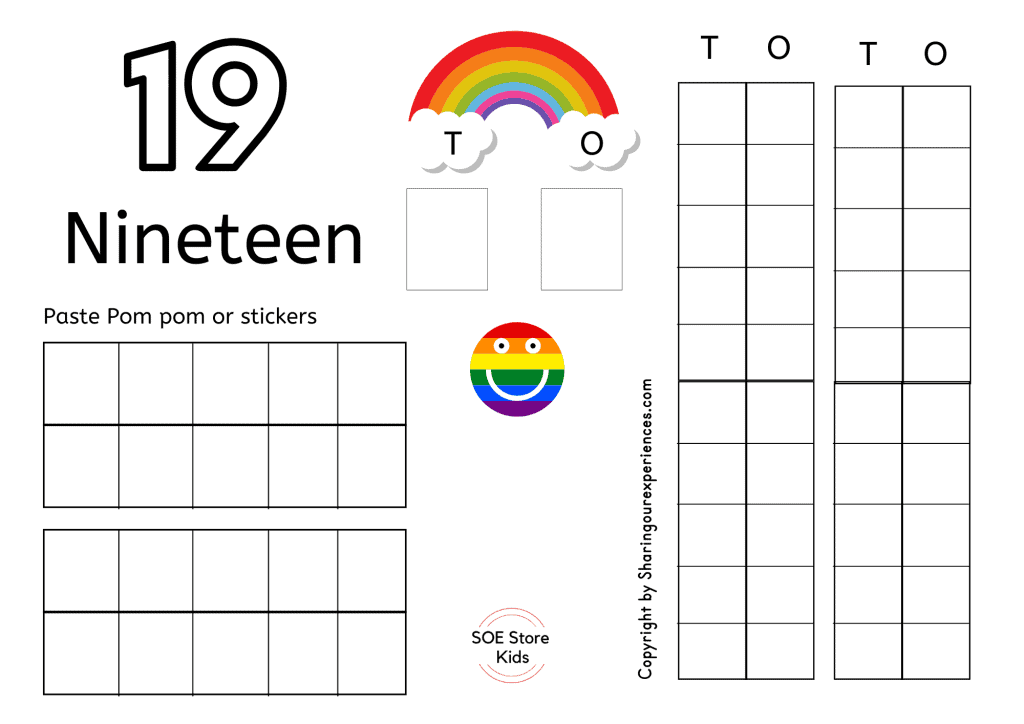 Supplies you can use with these Number mats
Click on above Download link to start download
How to use these Printable Counting mats for learning Tens and Ones concept
In Kindergarten, my son is required to understand the concept of place value. I personally think that this was the most difficult concept to grab for him. And these number mats helped him understand Tens and ones concept.
So sharing these and what I did in case if it helps you.
Ask your child to place pom pom or stickers or playdough balls or any other item you have on the columns on the left. bottom. We used round stickers when doing this activity.
Then explain them that a group of ten stickers makes 1 ten.
And then ask your child – How many tens (group of ten stickers) can he see in individual number let us say 12. The answer is 1 and he will need to write 1 in 'T' part of rainbow.
You can then net ask them how many one's in number 12. The answer is 2 and he will need to write 2 in '0' part of rainbow.
This hands in activity helps them visualize number quantification and with practice they understand this concept.
Then you can ask your child to practise writing number 12 in the boxes on the right side of sheet.
You can laminate these printables to make them stronger and sturdier. Thus you can do multiple number activities for preschoolers with these number mats pdf printables set. I use this laminator at home. If you are outside India you can check out this one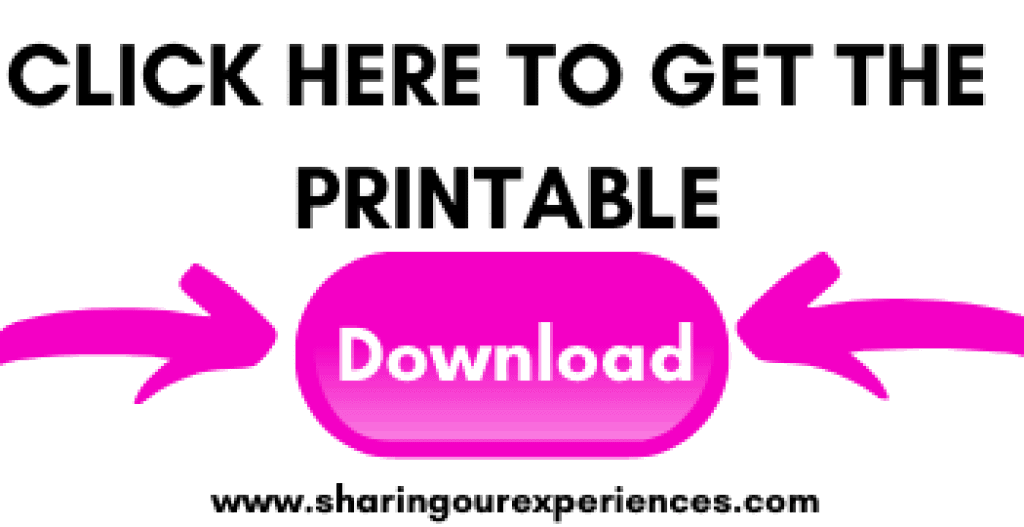 DON'T FORGET TO PIN THESE NUMBER MATS FOR LATER
Hands on way – How to teach ones and tens concept to Kindergarten kids
Make a bundle of 10 pencil colours or popsicle sticks (or any other item you have) . and ask your child to could how many tens. Similarly ask him/her to count how many single individual items.
DO NOT MISS MANY MORE FREE worksheets and printable pdf here