SOE Store Kids Prewriting Pattern Writing Activities Cards (Wipe Clean Reusable activities)
These Pattern writing reusable activities cards are designed for nursery kids and young kids ( 3 to 5 years) who are learning to write. They help kids to practice patterns, lines, curves, shapes and learn tracing & pencil control easily.  If you are looking for a product to help your child learn to write – Grab them now. Colorful pictures and activities helps in making learning fun and kids actually ask for these cards.
Since these are reusable you can use them thousand of times and kids learn by repetition.
These Pre-writing activities card is also available on Amazon India. Check out reviews here.
Age: 3-5 Years
Pages: 8 double sided cards with 16 activities
Size: 6×7 inch
Country of Origin: India
Tracing lines, curves, shapes, alphabets & numbers – Complete pack
Reusable Wipe clean cards
16 activities
Develops pencil grip and control
Develops prewriting and Fine Motor Skills
BEST QUALITY PREWRITING STROKES CARDS – 8 double side (2 side printed) Reusable cards/mats and 16 wipe and clean prewriting pattern writing activities to develop fine motor skills. All cards or activity mats will be bound in a ring and are VERY DURABLE.
PERFECT Size for toddlers and preschoolers. Each card is of size 6×7 inches and fits easily in a bag
PREWRITING WIPE N CLEAN ACTIVITIES – These Reusable Pattern writing activities cards are designed for kids (2 years, 3years, 4 years) to practice various patterns, lines, curves, shapes, alphabets, and numbers and learn tracing. It can be used for kids as early as 2.5 years with stickers and playdough instead of a pen.
BRIGHT COLOURFUL activities make learning fun. Reusable activities cards help in reinforcing concepts by repetition. If you are facing difficulty in teaching how to write to your child then these cards are a MUST HAVE
EARLY LEARNING SKILLS – Alphabet & number tracing with directions. Covers Capital alphabet tracing, small alphabet tracing, Alphabet tracing in lines, number tracing, and much more.
PERFECT TRAVEL TOY for kids. Can be carried when traveling in a car or flight or when going out for eating. Great for quiet time activities.
REDUCE SCREEN TIME as kids love these. These silent toys will make your life easier and help your child engage and play on their own. 🙂
If you are looking for how to help your kids in learning writing. This product is a MUST have.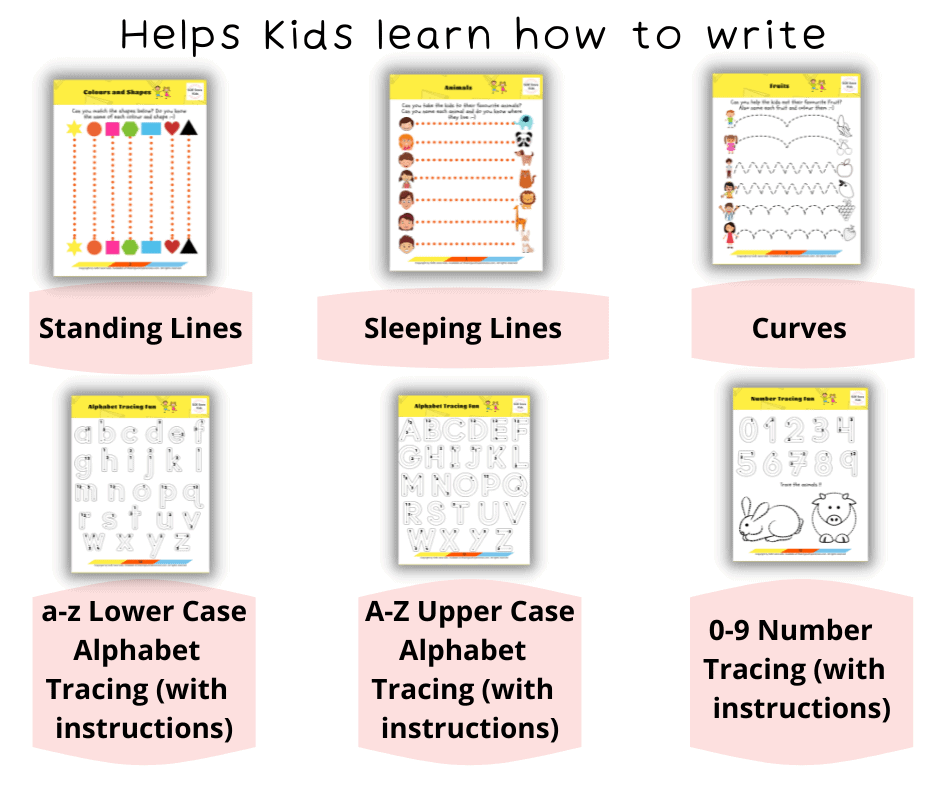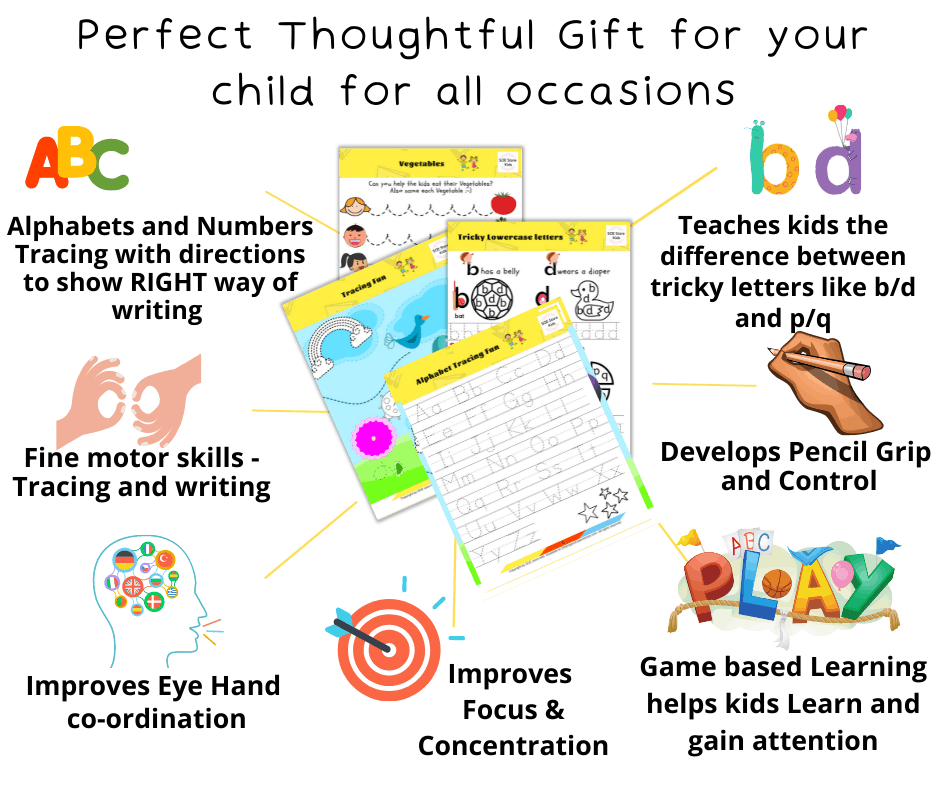 SOE Store Kids Prewriting Pattern Writing Activities Cards (Wipe Clean Reusable activities)