Parenting tips and resources to help you in your parenting journey every day
Parenting is a term we do not give much attention to until we become parents. And then it hits us hard because we do not know what to do next and whom to ask.
Here We share what we have learnt during our journey of parenting. So you will find books we love, toys that have worked for us, honest product reviews, activities that the are doing, crafts suggestions, parenting tips based on our experiences and also information on parenting from experts.
MOST POPULAR PARENTING BLOGS
Let us start with our most popular parenting blogs on child development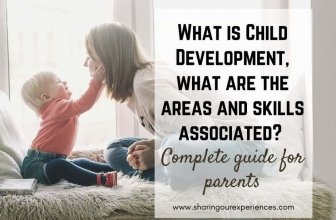 What is Child Development ? Read about the main areas of Child Development. What are fine motor skills, gross motor skills and other types of skills associated with child development. How can you ...
READ MORE +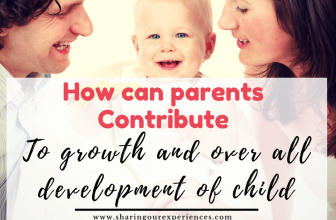 Read how as parents you can contribute to your child growth and development.  Learn why early childhood development is so important. Today we are going to talk about questions that most parents ...
READ MORE +

Read about What is Spatial Intelligence ? What is Spatial Intelligence in Children ? Is it something you should be aware of as a parent. Why spatial intelligence is important and how can it be ...
READ MORE +
LETS GET TO KNOW A LITTLE BIT ABOUT ME
I believe we are more than how we look. We are what we feel think and express. To me Parenting is joyous and tough. It makes you happy and at times sad. Parenting introduces you to love like you had never experienced before and at the same time makes you experience exhaustion which again you never knew existed. It teaches you to learn and at times unlearn what you thought you already knew. Parenting is a myriad of emotions, expressions and experiences. And definitely a continuous learning journey.
Recommended books and toys for you
I love buying toys and books. So here is a list of my recommendations on books and toys that I have bought since my son was born
Kids activities, crafts and games
Check out what activities you can do with your kids and what games you can play agewise
Special Offer for all my readers everyday
Apart from writing blogs, we also create flash cards and worksheets for kids. So if you need anything for your kid feel free to Contact me at sharingourexperiencesblog@gmail.com or ping me on any social media channel.
BLUEHOST
Cheap and internationally recommended, transferring the blog is not difficult but you will need to do it yourself. The price of 3.45$ per month is if you buy for 3 years together otherwise the basic plan is starting at 5.45$ per month. 1 Domain free for first year.
SITEGROUND
(Cheapest and reliable – their main advantage is that they transfer your blog for you and have excellent 24 X 7 chat support. You will get a domain for 15$ a year and hosting for first year is 4$ a month)
DREAMHOST
Expensive but you can host more than one websites. Unlimited bandwidth, Unlimited space, 1 Domain free for first year, Good knowledge base at 7.95$ a month
Hacks and Tips
Child Development
Behavior
Reading
Domain and Hosting
Starting with blogging and want to get self hosted at Rs 999/year.
Website Migration
Need help with self hosting and transferring your site from WordPress and Blogger platforms
Blog services
Need help with creating a website or setting up google analytics, Amazon affiliates, Google adsense or anything else