Where are you in your Parenting journey
FOR PARENTS - WHAT YOU WILL FIND HERE ?
Parenting is different for everyone and each of us grows differently in our journey. Here we try to share what we learn with the aim to help you with our experiences. So below are few things that you would find on this site
Ways to keep kids happily engaged
MORE POPULAR BLOGS ON CHILD DEVELOPMENT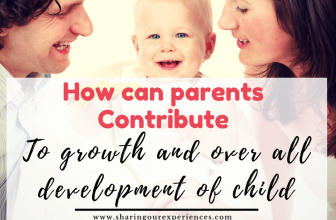 Read how as parents you can contribute to your child growth and development.  Learn why early childhood development is so important. Today we are going to talk about questions that most parents ...
READ MORE +

Read about What is Spatial Intelligence ? What is Spatial Intelligence in Children ? Is it something you should be aware of as a parent. Why spatial intelligence is important and how can it be ...
READ MORE +

Having too many toys can be causing more harm to your child than you can think. Here are 15 reasons why fewer toys can can actually benefit your kids. And why you should ask yourself a question ...
READ MORE +
LETS GET TO KNOW A LITTLE BIT ABOUT ME
I believe we are more than how we look. We are what we feel think and express. To me Parenting is joyous and tough. It makes you happy and at times sad. Parenting introduces you to love like you had never experienced before and at the same time makes you experience exhaustion which again you never knew existed. It teaches you to learn and at times unlearn what you thought you already knew. Parenting is a myriad of emotions, expressions and experiences. And definitely a continuous learning journey.
Recommended books and toys for you
I love buying toys and books. So here is a list of my recommendations on books and toys that I have bought since my son was born