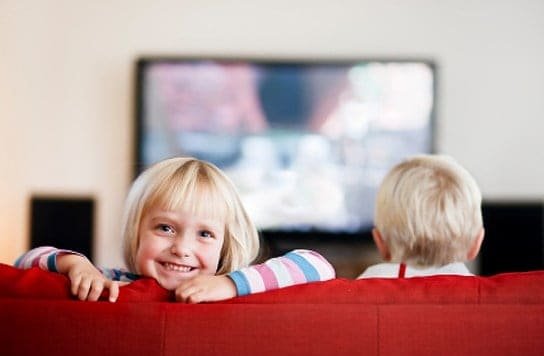 ---
Kids learn several things from each and everything told to them and it carries more weight when certain things are told by parents or guardians. I shared several points which are sensitive and may impact your kids adversely in first, second and third part of this article. Let's take a look at more phrases which should be completely avoided in front of your kids.
Advertisement| Article continues below.
---
---
"I Won't Spare You"
Many parents think that they can control their child by threatening him, or by telling like "I won't spare you" or "I will not forgive you for this". This is not right way to control your kid as it can affect your child's emotional growth and lead your child to get anxiety or depression. So never say such cruel things to your kid.
"Shame On You"
When parents don't get expected result from their kids they start blaming kid like your are dumb or nonsense, or you are good for nothing, or I am ashamed of you or shame on you. Do you ever think how you are damaging your kid by saying such harsh statements? Your such statements can affect your child's over all personality and can shaken his self-confidence, so never ever use such words for your kids.
"I am on Diet as I'm Gaining Weight"
When your child offer you a piece of cake or chocolate or ice-cream and get response like I can't eat such food, or I'm on diet as I'm gaining weight, your kid really doesn't understand what are you talking about. As your kids don't know about why it is important to stay healthy, they get misconception about fat people. So Parents should choose their word wisely and teach their child the importance of being healthy.
"Stay Away From Strangers"
Parents teach their child to not talk with strangers and stay away from them as a safety point of view. But sometimes parents should allow kids to interact with strangers and  to talk to them otherwise it can lead your child to be all alone and stop him to socialize with others. Because sometimes when kids need help they get hesitate to go to police or others authorities. As you have taught him to stay away from strangers. So parents should teach their child that he should immediately talk to them when someone hurts him, or behaves badly with or does inappropriate things to him. Rather than stopping him to talk to strangers.
"You Can't Do This Because I Said So"
Sometimes parents insult their kids and become rude for certain things by saying that you can't do this because I said so. Parents don't even feel need to explain why their kid doesn't do certain things. Your such authoritative attitude can hamper your child's emotional and mental growth, so rather than being rude, speak softly and explain your kid why are you not allowing certain things.
So now you know that there are several things which we casually say out of our emotions without any intentions but it does their job on our kids and causes damage to them in one way or the another. Hence as a parent – be very careful about what you talk in front of your kids and be very thoughtful when you are trying to express something in front of them. These small things will make big difference to your kids.
Liked this post ?
You may also want try your hand at this interesting Stop the Shaming
Your Turn Now
In case if you liked this article do show your support by sharing this article.
[shareaholic app="share_buttons" id="27265281″]
Like our Facebook Page and Stumble It!
Stay connected with us using your favorite social media, we can be found on
Add a comment
Don't you find this post useful ? Try it and let me know using comments below. Would love to hear from you.
We love hearing from you. Add a Comment using your Facebook id (if you don't want to use Facebook, scroll down to leave a reply using other options)