---
We talked much about how parents could behave sensibly in front of the kids and what they should avoid talking in front of their kids in the first and second part of this continued post. Let's continue talking more about things to be avoided in front of kids.
Kids can be easily taught things by action than words, hence never say these things to your kids. Behaving with kids is a sensitive thing and it should be very much balanced, making then feel very much superior or inferior is not at all good for them. Parents should try to help their kids to live in real word with truth and realities.
Advertisement| Article continues below.
---
---
"Don't Cry Like A Baby"
Sometimes when kids get hurt and start crying, parents stop their child by saying that don't cry like a baby, or how can you cry like a baby you are grown up now, or boys don't cry, or girls should be strong and shouldn't cry like this etc. But this is really a misconception that only little kids can cry. You should not stop your kid to express his feelings as crying is also a part of emotions. So let your kid pour his emotions in front of you.
"You Have Done Great Job"
Many parents appreciate their child in very small things by saying that you have done great job, or good girl/boy, or great job, or you are excellent etc. Yes, appreciation is must for your kids. But if you will appreciate your kids very small things, he will get addicted and  get demotivated if he does not get appreciation from you. So don't appreciate your child unnecessarily, otherwise he doesn't understand the real meaning of success.
"How Can You Do Same Mistakes Again And Again"
When kids repeat same mistakes, parents get annoyed and start shouting at kid like how can you do same mistakes again and again, or how can you do this, or how many times do I have to tell you for not doing such things etc. But Parents should keep in mind that your kid is in process of learning and he can not learn things without doing mistakes. Yes kids do same mistakes again and again as they can't remember things for long, so let your child learn things by doing same mistakes as it can help you to become independent.
The bottom line is that a guardian should never get carried away with frustration, impatience or anger because any thing said in such negative feelings will not hold any positivity and will definitely make some damage to your kids. The best way to just smile and cut short the conversation rather than saying negative things to your kids. Take a look at more examples and things which parents should avoid telling to their kids in next part of this article.
This article was first published here
Liked this post ?
You may also want try your hand at this interesting Storytelling- A crucial part in developing your child's overall personality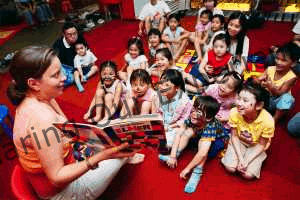 Your Turn Now
In case if you liked this article do show your support by sharing this article.
[shareaholic app="share_buttons" id="27265281″]
Like our Facebook Page and Stumble It!
Stay connected with us using your favorite social media, we can be found on
Add a comment
Don't you find this post useful ? Try it and let me know using comments below. Would love to hear from you.
We love hearing from you. Add a Comment using your Facebook id (if you don't want to use Facebook, scroll down to leave a reply using other options)