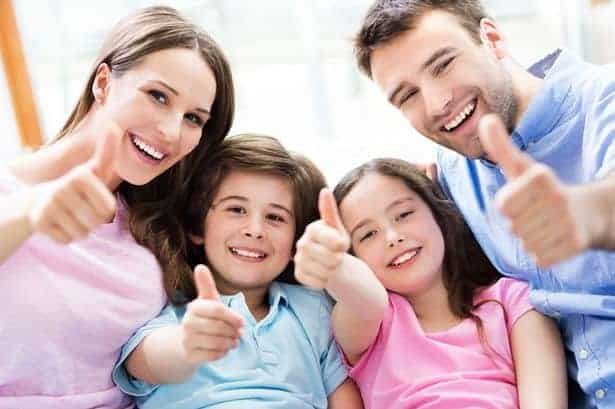 ---
Kids are like open book where parents can craft them in whatever way they want, but sometimes certain things done unintentionally will leave a negative mark on your kids brains. In continuation to my previous post on "Never Say These Things to Your Kids – Part 1", read about more things which parent should avoid saying repeatedly in front of their kids.
Advertisement| Article continues below.
---
---
"It's Out Of Our Budget"
When kid demands something very expensive, parents stop him by telling that this is too expensive or we can't afford it or it's out of our budget. But your such kind of answers can threaten your kid and lead him to think like we are financially not stable or we don't have enough money etc. So rather than telling such things, explain your child in positive way like we are planning something big and more important so we can't buy it right now, but we will plan for it too in near future.
Clear No For Anything
Many parents don't feel necessary to explain their kids for certain things and stop kids by saying clear NO. But this is not the right way to treat your child. Parents should explain their child positively why they are stopping kids for certain things, so kids don't get any wrong message.
"I Don't Want To Talk To You"
Kids really feel bad when parents tell something like I don't want to talk to you or leave me alone etc. Kids get hurt badly and think that no one cares for him or no one like him, so never say such ruthless sentences to your kids.
"You Are Okay!"
In some situations actions do wonder than words. Like if your get emotionally hurt or falling down from cycle and get hurt, in such situations he needs your hug and kiss. If you ask him you are OK? he will feel really hurt, because he isn't OK and that's why he is sad or crying. All he need is your love and care.
"I Will Tell About This To Your Mother Or Father"
When mother or father get irritated for kid's certain behavior, they warn child that I will tell about this to your mother or father, or your mother or father will punish you for this. But your such kind of behavior can mislead your child that you are not in authority of giving any punishment and he can do such things in front of you. And some times when mother or father get home child even forget what he had done. So don't use such kind of words that can mislead your child.
"You Should Follow Him/Her"
Every kid have unique pattern of learning so don't judge or compare your child with others. Let him learn things on his own way. Don't tell him to be like someone else or force him to follow others path, but let him create his own path.
Comparison, sense of inferiority, getting separated out are all negativities which will leave long time negative impact on your kids and make them weak and negative human beings in future. Hence as a precautions parents should be very sensitive about what they are talking in front of their kids. Read about more things which parents should avoid in front of the kids in next part of this article.
This article was first published here
Liked this post ?
You may also want try your hand at this interesting 20 Home Remedies For Cold & Cough
Your Turn Now
In case if you liked this article do show your support by sharing this article.
[shareaholic app="share_buttons" id="27265281″]
Like our Facebook Page and Stumble It!
Stay connected with us using your favorite social media, we can be found on
Add a comment
Don't you find this post useful ? Try it and let me know using comments below. Would love to hear from you.
We love hearing from you. Add a Comment using your Facebook id (if you don't want to use Facebook, scroll down to leave a reply using other options)