---
Kids are like plain papers and as a parent you can write whatever you wish to write on them but this is a sensitive situation as some bad things written on their minds are non reversible. As a guardian of growing kids, parents carry certain responsibilities which mostly revolves around certain things which should be completely avoided with your kids. These casually told phrases will leave long lasting impact on your kids in adverse manner and that will in turn impact their personality in long run. Here is compilation so read it and never say these things to your kids.
Advertisement| Article continues below.
---
---
"I Will Help You" OR "I will do that for you"
When your kids isn't able to complete any task out of difficulty, frustration or any other reason then that makes us impatient as parents. Sometimes while children are learning things, they may take more than usual time for doing things. In such situation we usually say that I will do that for you or I will help you in doing that. Very frequent offer of this very simple help will make your child dependent on you in difficult times or they will loose the ability to learn and accept challenges.
"You Are Big Girl Or Big Boy Now"
Parents stop their kids for certain thing by saying you are big girl or boy now and you should not act like this or behave like this. Don't force your kids to act like mature, let them live their life on his own way. So what if your kid like to jump or laugh out loud or does something like this. This is his way to express his feelings, don't kill the little child inside him.
"I Don't Like You"
Many times parents get angry on kids and use words like 'I don't like you' or 'I hate You' Etc. But your such harsh statements can hurt your kids very badly, so try to speak softly and use other words like ' you are hurting me by doing this'.
"No One Like Kids Like You"
When parents get frustrated to kids, they started yelling or telling bad things to their kids like 'no one like kids like you'. Have you ever thought how badly you are hurting your kids by saying such things? your such sentence can shaken your kids emotionally so never use such harsh words for your kids.
"Do It Fast" OR "Hurry up!"
You can't expect your child to does things as you do as he is in process of learning. So don't force your child to do things fast as such behavior can confuse your child and can affect his productivity. Rather than forcing, motivate him to complete his task fast.
"Finish Your Work Or Else"
Don't threaten your kids by telling things like finish your work or else I will spank you or punish you etc. Your such warning can shaken your kid's confidence in himself and affect his ability to finish particular work out of fear of getting punished.
Note that occasional use of these phrases will not make any harm to your kid but any idea or help is offered very frequently then it will start making impact on your kids' mind. Learn more about more things which parents should never say to their kids in next part.
This article was first published here
Liked this post ?
You may also want try your hand at this interesting Lets listen and talk so they talk and listen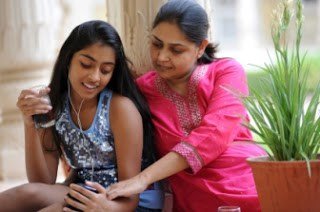 Your Turn Now
In case if you liked this article do show your support by sharing this article.
[shareaholic app="share_buttons" id="27265281″]
Like our Facebook Page and Stumble It!
Stay connected with us using your favorite social media, we can be found on
Add a comment
Don't you find this post useful ? Try it and let me know using comments below. Would love to hear from you.
We love hearing from you. Add a Comment using your Facebook id (if you don't want to use Facebook, scroll down to leave a reply using other options)