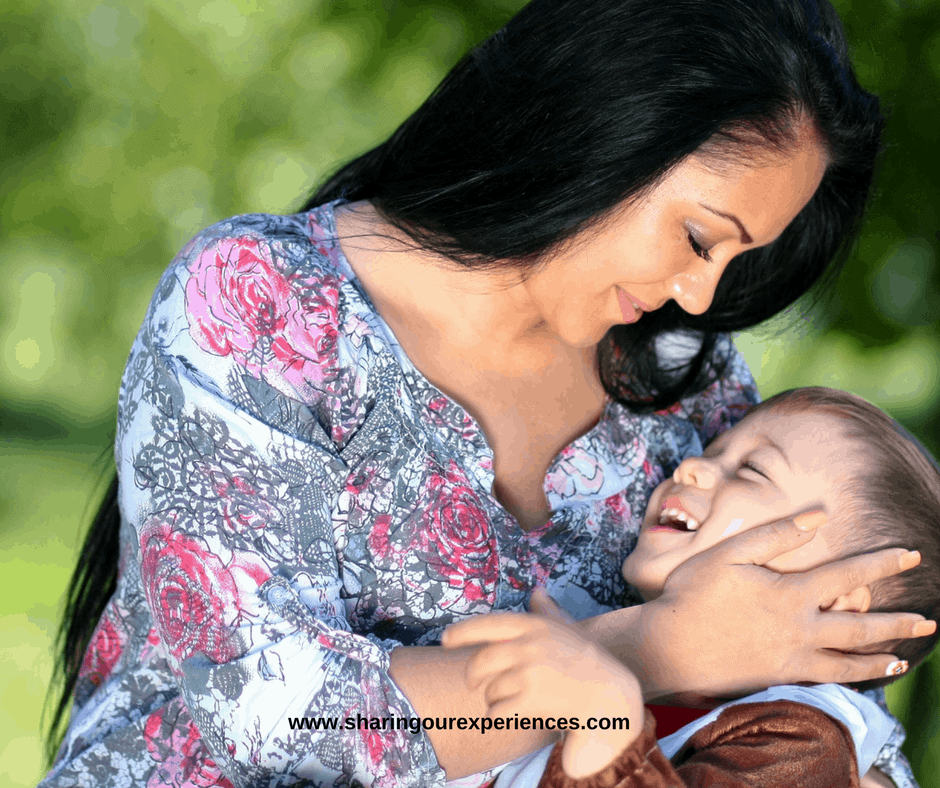 We all love to make our kids grow kind, gentle and lovable persons of future. We Try to do a gentle and positive parenting as much as possible. But today I want to share some of my personal thoughts on raising my child.
He is 3 years 6 months old now and I don't know how the time passed away. Just so quick. He has started to understand how things work, how mumma cooks, how dad goes to office, tell mumma everything what he has done in the play school. Say sorry if he does something wrong, ask for a hug if he wants a cuddle and so on. He is growing into a little person day by day.
I want him to be kind, independent, confident as every parent want their kids to grow. But I also want to raise him with one more value too – Equality, respect and love towards women.
I want to take off those simple gender based differences that would get more and more as they grow. No I am not talking about gender parenting. I am not talking about their bodies or clothes they wear. It's something more related to their inner hearts and the point being they are a human being first.
My son has slowly understood that we need to work to get something. He understands we need to cook to eat, we need to bath to be clean, we need to help others when they are alone. And Yes he started helping mumma in whatever way he can. But I want to also make him to know that not only a mom needs a helping hand from son. His wife, sister, grandmother, mother-in-law or his friend do need this helping hand and they deserve it.
I know it's too early for him to know this. But I think if he starts with few things from now, he should be able to do this later.
We all say our kids to help your mom. But when my son grows I want to bring that little change in him where he would love to help his wife, share the household responsibilities throughout the life, do his personal care himself, be more independent, confident and have respect towards everyone irrespective of gender.
I wanted to take few little steps that I implement according to his age:
1) No gender based toys
Yes there is nothing like a girl or boy toy. I pick any toy he wants to play with. I promise to never say him that it's a girl toy. He wants a kitchen play set or a Barbie toy that's fine.
2) No boy or girl colors
It's always been said blue for boys and pink for girls. Why? Colors are colors. They are all unique and colorful in their own way. Let him play and enjoy with all the colors.
3) Will let him cry if he wants to
I have been hearing this from ages. Don't cry like a girl. No I promise to not say this to my son. Never. It's a way to show our feelings and I will give my shoulder if he want to cry even after 20 years.
4) Be kind, soft and sensitive
A boy is always projected to be adventurous, brave and courageous. Yes even a girl should be. And a boy should also be kind and soft from his heart. If he is not how can he understand other's feelings.
5) If in case he has a sibling and it's a girl, I promise to share all the responsibilities equally
I would take care to involve both of them equally in the house opinions, chores. I would exchange the activities like one can help for car wash and one can help me in the kitchen and vice versa for the next week
Raksha bandhan is always meant to be a brother being protective to her sister. But why? His sister can also protect him, advise him and warn him at times if he does something wrong. I will take care that they tie this knot to each other. And we always tell a girl to be at home in time. Why not tell the same to my son? He needs to be careful and responsible in the same way.
6) Explain to him that all work needs to be respected
I will keep on explaining to him that mumma and dadda both work equally during the day to run our home smoothly. There's nothing like big or small work and each work needs to be respected.
It's not that mumma works in the kitchen and its small work or pappa works at office which is great. This would make him to love his partner's work in the future if she prefers to work at home. If I start working in future he would learn the concept of multi-tasking.
7) I will let him start doing his own personal care
It might be his own grooming, taking care of his things. In traditional family always a wife is asked to get the towel, arrange for shower, watch, wallet and what not? Yes she can do if she is loving it. But my son should learn to do his things to have a smooth living and not rely on anyone for doing his personal things.
8) Teach him to respect girls
We always tell our daughters to be protective and careful on roads and any places to avoid getting abused and seek for immediate help. But the abuse is from a man. I shall make my son to be capable of offending these things and try to stop them if it's happening in front of him. A girl would never fear for such things if she feels protected around with such people. Why not my son be one of them who can offend or raise his voice for bad things.
9) I promise to make him think from a girl's perspective too
I might not change the rules of the game but at least make him capable to ask for her opinion before he takes a decision on his own. Girls are seen often changing their names after marriage but I want my son to ask her if she is convenient in doing that? Or she would like some time for that major change?
Liked this post ?
You may also want to read Mission-Mum-One-Liners-What to say to a new Mom?
Your Turn Now
In case if you liked this article do show your support by sharing this article.
[shareaholic app="share_buttons" id="27265281″]
Like our Facebook Page and Stumble It!
Stay connected with us using your favorite social media, we can be found on
Add a comment
Don't you find this post useful ? Try it and let me know using comments below. Would love to hear from you.