Let's Listen and Talk, So They Talk and Listen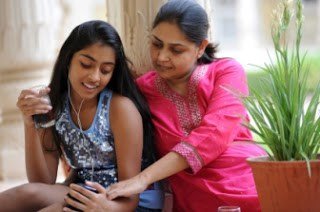 ---
Few tips on how to talk to kids so that they listen and talk
In these times of super busy life where both parents are working hard and the family size is shrinking; one grievance, as a counselor I hear the most is the lack of time for kids.
Managing jobs, household chores, kids' studies, extra-curricular activities and socializing, parents are left with very less "quality" time to spend with kids.
And as these kids enter teenage, their priorities change… they want more freedom and more "me-time" and the biggest complaint we, as parents of teenagers have is, they don't listen.
However, we as parents need to do a reality-check. Spending time with our kids can be gratifying for both parents and kids. By doing that, not only are we able to gain insight into their lives, understand their issues and help resolve their problems, we can also establish importance of family values and inculcate a sense of belongingness.
Keeping a few points in mind, we can talk to kids so that they listen and talk:
Advertisement| Article continues below.
---
---
 Help your kids deal with their feelings
Listen with full attention – keeping your laptops and mobile phones completely off radar
Acknowledge with words and not nods and gestures – it's more comforting
Help them name their feelings – name them to tame them
Engaging cooperation
Give some responsibilities from daily household chores
Involve kids in decision-making e.g. buying a car, planning a holiday, etc.
Appreciate the effort
Clear instructions are very important – e.g. "pour yourself some milk and keep it back in the fridge, because if not kept back, milk goes sour"
Find Alternatives to punishment
Point out a way to help – explain clearly
Express your feelings – without making the kids feel guilty
Give the kids a choice – ask what they would want as penance
Allow the child to experience the consequences of his/her actions
Encourage Autonomy
Let the children make choices
Show respect for their struggles
Lead them to give answers
Encourage them to share
Give them hope
Praise
Describe what you feel – e.g. "it's a pleasure to walk into your tidy room"
Describe what you see – e.g. neatly lined books/ clean bed, etc
Give words to your description – e.g. "I am proud of the your organizational skills."
Let children over-hear when you speak positive about them
Encourage
Lead them to situations where they can see themselves positively in a different way
Model the behavior you desire to see
Be a storehouse for your kids' special moments
Loving mother with daughter
Our children know us and trust us. They learn from us. They look to us as role models. Children's values, their habits, their likes and dislikes are most influenced by us as parents and its true that these qualities that will determine how successful children will be in school and in life.
Find ways to spend time, lots of undivided attention time, with your children.
"Speak with them, spend time with them and understand who they are – these are the keys for better relationship between parents and children."
Remember the three T's à "Time + Talk + Togetherness" is the Super Mantra.
Liked this post ?
You may also want try your hand at this interesting Why does my kid behaves Badly ?
Your Turn Now
In case if you liked this article do show your support by sharing this article.
[shareaholic app="share_buttons" id="27265281″]
Like our Facebook Page and Stumble It!
Stay connected with us using your favorite social media, we can be found on
Add a comment
Don't you find this post useful ? Try it and let me know using comments below. Would love to hear from you.