---
Two years back, I brought Slate from eduedge as my son was very much fond of scribbling along Apsara dustless chalks.When scribbling changed to doing art, we started to use qtip as part of our learning.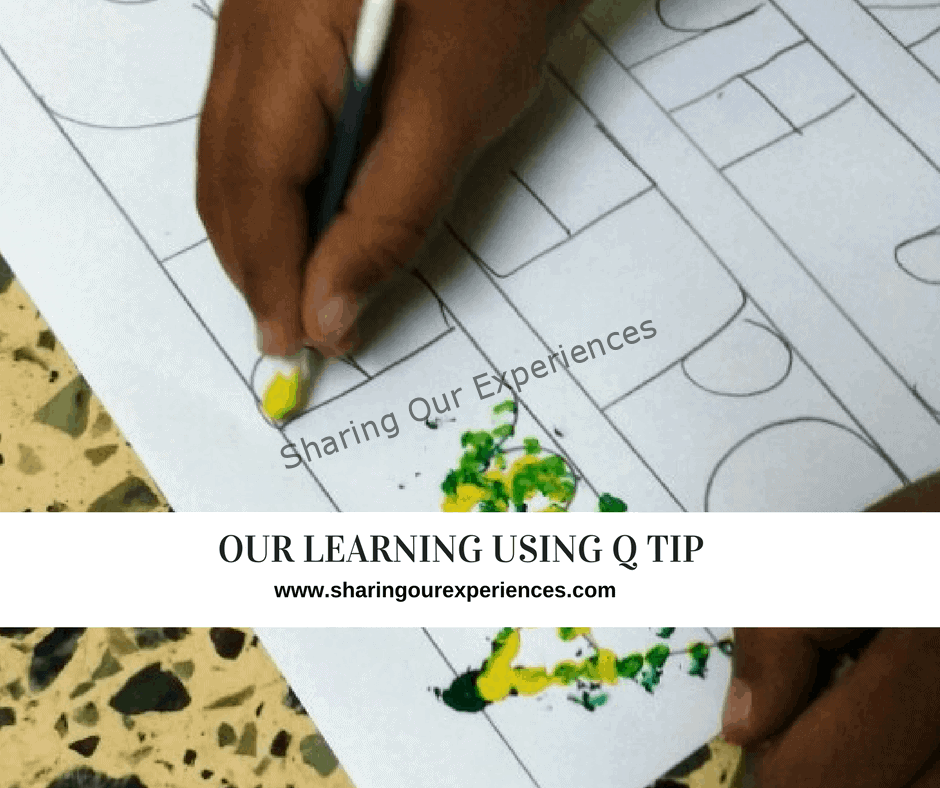 We started it with shapes,numbers,free art,alphabets.Today we used the same technique to learn spelling and practicing to write small letters too.
Advertisement| Article continues below.
---
---
1. Qtip with chalk
Write letters or numbers or shapes or spellings anything of your choice on the slate.
If child can write,you can ask the child to write in slate.
Then ask the child to dip the qtip in water and trace the pattern or letter using qtip in slate.
Kids will love seeing the letters disappearing while writing.It will be fun.
I have used eduedge slate,you can use normal slates too.
2. Qtip with water colours.
You can write letters or numbers in plain sheet of paper.Ask the child to dip qtip in any watercolour and trace the letters.
At the end,all letters will look colourful and appealing to the child.
This blog was first published in authors blog.
Liked this post ?
You may also want try your hand at this interesting Fork and Spoon Animals
Your Turn Now
In case if you liked this article do show your support by sharing this article.
[shareaholic app="share_buttons" id="27265281″]
Like our Facebook Page and Stumble It!
Stay connected with us using your favorite social media, we can be found on
Add a comment
Don't you find this activity idea interesting and beautiful ? Try it and let me know using comments below. Would love to hear from you.
We love hearing from you. Add a Comment using your Facebook id (if you don't want to use Facebook, scroll down to leave a reply using other options)