How to LIMIT the number of Toys?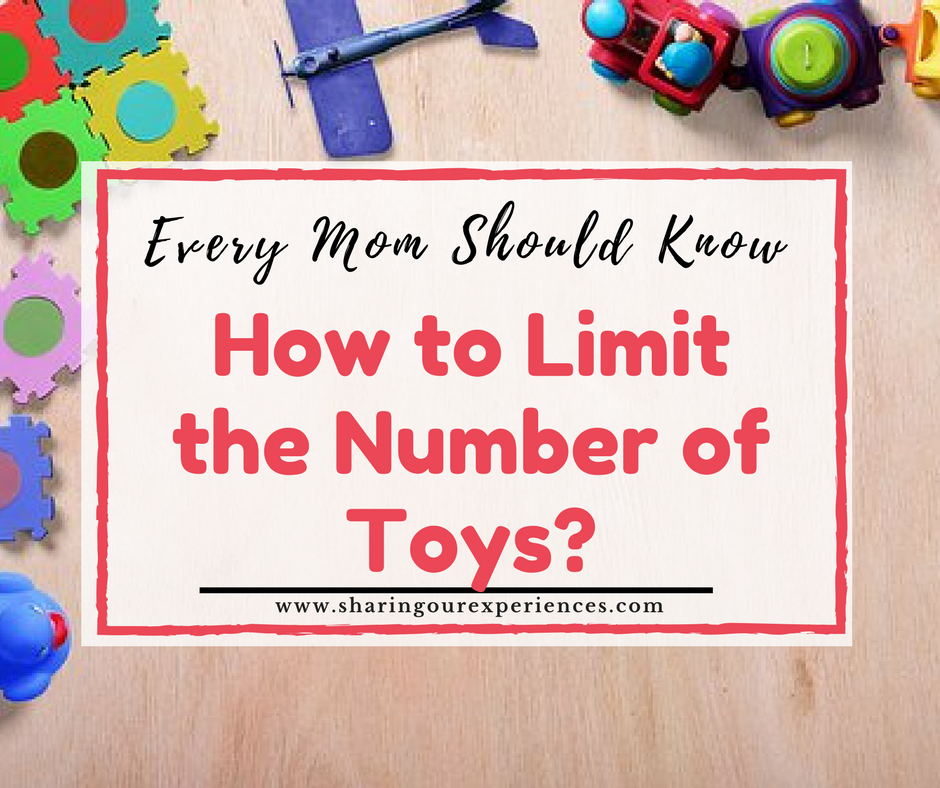 ---
Read on to get some handy tips that you can easily follow and learn how to limit toys for your child ? Too many toys can be bad for you child's growth, so we can keep a minimalist approach to toys. Most of the times we moms are not sure where to start. So here are some rules for decluttering toys.
In our last article Can too many toys be bad for my child?, we established that fewer toys may actually be good for your child. But we as moms do't know how to limit the number of toys that our child has.
So in this article I bring to you the actual solutions for limiting the number of toys or lets says easier solutions to manage the toy clutter.
Advertisement| Article continues below.
---
---
Easy Rules on How to Limit Toys
Simple – BUY LESS
Whenever you are tempted to purchase a toy, ask yourself – " Does my child need it or it's a want I wish to satisfy?"
Follow a " One in – One out" policy
For every toy purchased, one has to move one toy out of the house. DONATE – GIVEAWAY – RECYCLE
Involve your child in purging toys
Show them the humble and kind side of parting away with toys they have grown out of love. Discuss how it can bring happiness and joy to an under-privileged child.
Model purging behaviour
Parents are the best role models. If you hoard things yourself, your child will do so too. If you have difficulty letting go, so will your child. Declutter and purge your clothes, kitchen items, cosmetics and involve your child. If you do it, they will be encouraged to do so too.
Maintain a "Maybe" box
If your child is unsure of letting go of a toy, put it in the "Maybe" box. If it stays there untouched for two weeks, it needs to go out. This will help you and your child decide what toys to keep.
Start "TOY ROTATION"
Put a certain number of playthings away in a seldom-used closet or the garage. When your kids get bored, bring those toys out and put others away in their place.This approach has the added benefit of giving the toys more meaning.
Send some to Grandma's
The kids will be thrilled when they visit their grandma and grandpa and revisit some of their toys there.
It's not just the amount of toys, it's the kind. Ask yourself
"Does this toy invoke the creative facilities?"
"Does my child already have a similar toy serving the same purpose ?"
These questions will help you in deciding what toys to keep and what toys you can give away and thus limit the number of toys.
Gift one toy at a time
Involve family by addressing your relatives, and say, we are doing things differently. And request that each grandparent, uncle or aunt only buy one gift for the child.
Look for other alternatives
Instead of toys, you yourself or family members can gift your time or plan excursions with your child. So instead of buying a toy, spend the money on an experience – nature park, aquariums, zoo's, summer camps, hobby classes etc.
The last resort – MIDNIGHT HUNT
I call this the "MIDNIGHT HUNT". If your child is unable to make decisions or is too young, do it for them. When they are not around or sleeping, take the toys you think they won't miss or have grown out of. This requires a lot of observation on your part. This is in a way cheating but sometimes you need to get your hands dirty.
I'm not anti-toy. I'm just pro-child. So do your child a favour today and limit their number of toys. (Just don't tell them you got the idea from me.) Research has shown that too many toys also hampers child development.
To summarize, Let's have a quick look on what we can do to limit the toys.
Rules for Decluttering Toys
Simplest thing buy less
Follow the policy of one in and one out
Stretch your arms and help kids who are in need of toys
Be a role model and help needy people
Create a May be box
Do toy rotation
Send some toys to grandma's place
Before buying a toy ask yourself
Gift one toy at a time
Go for other alternatives
Do midnight hunt
Don't miss to pin

Liked this post ?
You may also want to check out our popular posts on Child Growth and Development.
Hope you enjoy reading it and find it useful.

Your Turn Now
In case if you liked this article on how to limit toys for your child and think it can be useful to others, do show your support by sharing this article.
[shareaholic app="share_buttons" id="27265281″]
Like our Facebook Page and Stumble this article!
Stay connected with us using your favorite social media, we can be found on
Add a comment
If you have any suggestions or reviews on how you purge children's toys and help in decluttering too many toys don't forget to share in the comments below. We would love to hear from you.
We love hearing from you. Add a Comment using your Facebook id (if you don't want to use Facebook, scroll down to leave a reply using other options)