Book Name : How To Catch A Star
Author/Illustrator : Oliver Jeffers
Type : Picture book
Publisher : Harper Collins
Theme/Topic : This is the tale of a little boy who watches the stars and dreams of catching one. Will  he able to?
What I Thought : I read this story to my son when he was 3 year it's an interesting story, though I wish it had a different ending.The pictures and artwork is amazing.So anyone can enjoy the beautiful pictures in it but story is confusing as my son asks me how he can  get a star or how he can travel in spaceship he is too young.But we both enjoyed pictures in this.So it's a good read .Readers can fascinated by the illustrations and love to dwell on each page. It's sort of adventure children would love to imagine themselves in and at the same time can relate to his determination – that's possibly why they will love reading it.
But yes if its available on high price then I won't suggest.
Activities : It's one of the famous book by Oliver Jeffers so lot of activities are available on Youtube and Pinterest.
This blog was first published on author's blog
Liked this post ?
You may also want to read about An Orange for Frankie by Patricia Polacco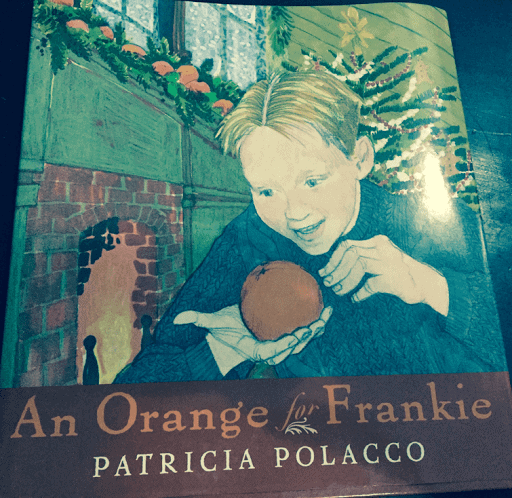 Your Turn Now
In case if you liked this article do show your support by sharing this article.
[shareaholic app="share_buttons" id="27265281″]
Like our Facebook Page and Stumble It!
Stay connected with us using your favorite social media, we can be found on
Add a comment
Don't you find this book interesting and beautiful ? Try it and let me know using comments below. Would love to hear from you.