Ask any mother, 'How is she doing', and the most common answer you will get from mommies across the world is 'I hardly get time to breathe'. As mothers, we are always on our toes. Right from the time we open our eyes in the morning, to the time we go to bed, there is something or the other always on our mind. Call it 'Motherhood Genes' or just our way of life- but that is US.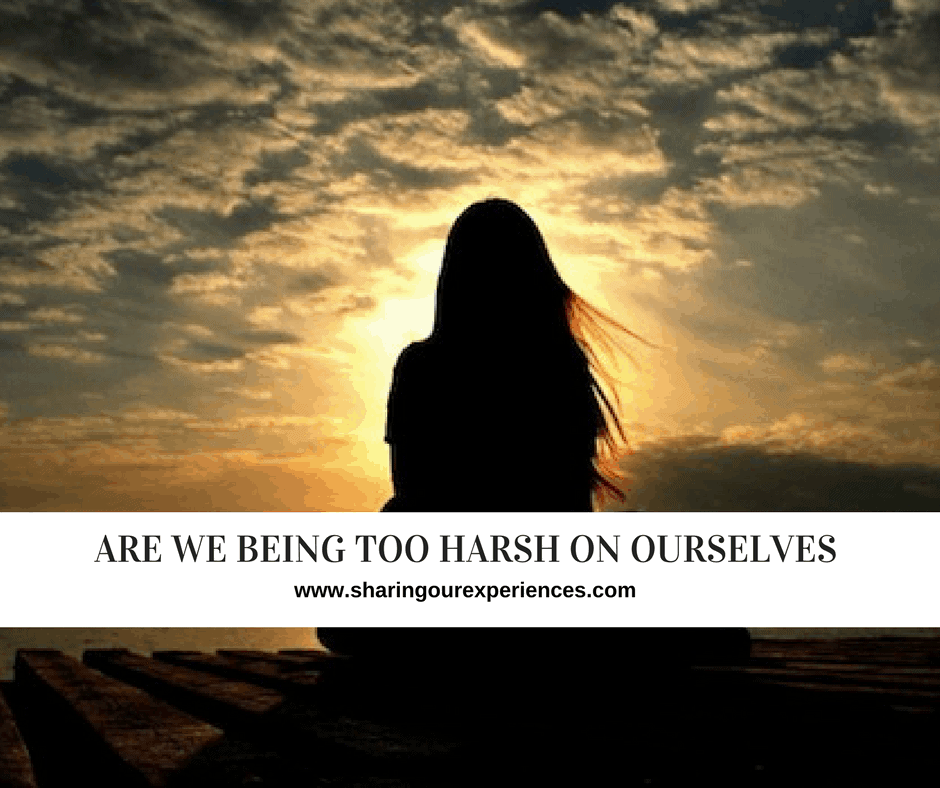 As a mother, I often keep my families wishes and tasks before anything in this world. Mothers are so selfless that they even stop thinking about their careers. I completely agree that looking after a family is also one whole task, but there are times when moms keep their office tasks at back burner, so that life could be smooth at home, and they have a happy family. We often push ourselves to the farthest limit, that we even fail to register that we are being too harsh on ourselves. We often consider 'BEING HARSH ON OURSELVES' as 'A BYPRODUCT OF MOTHERHOOD'.
We all have our once in a time bad moments like 'Sometimes getting up late in the morning', putting too much salt in our kid's foods'. Upon realization, we often go into guilt mode and blame ourselves for the smallest of things. If we come to think of it, we would never treat the other person like that. So the whole point is that as mothers we should also stop treating ourselves like that.
Healthy parenting is necessary but it should not get on our nerves. We often sacrifice our mental peace in order to give a healthy and mindful living to our kids. The parenting journey of a woman never stops. This is because, when she is young she is loaded with the responsibility of her own kids and after retirement, she is busy in taking care of her grandchildren. So the entire journey of motherhood is an ongoing process and continues throughout her life. It is like she never gets the rest or me time she deserves.
Even if mothers get that special 'ME TIME', they tend to do something for the family or their home in that time.So as mothers it is important to take care of ourselves.This is necessary because we do not want a burnout.So go grab a cup of coffee and stay sane, because our kids are enough to drive us insane. 🙂
I would like to end this post by a famous message which many mothers across the world swear by:
"ANYONE CAN HAVE A CHILD AND CALL THEMSELVES PARENTS. A REAL PARENT IS ONE WHO PUTS THAT CHILD ABOVE THEIR OWN SELFISH NEEDS AND WANTS"
Again would like to highlight the point that Moms aren't selfish, but they will always go that extra mile for their children.
Liked this post ?
You may also want to read What makes you beautiful?
Your Turn Now
In case if you liked this article do show your support by sharing this article.
[shareaholic app="share_buttons" id="27265281″]
Like our Facebook Page and Stumble It!
Stay connected with us using your favorite social media, we can be found on
Add a comment
Don't you find this post useful ? Try it and let me know using comments below. Would love to hear from you.