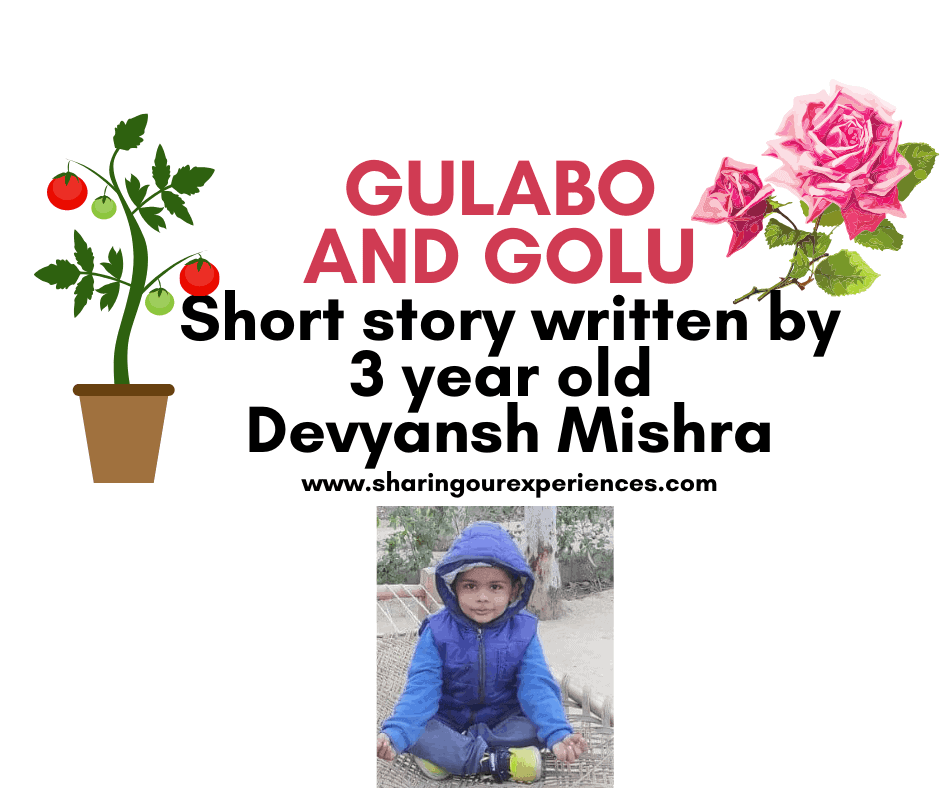 Hi!! I am Gulabo.
I am beautiful pink rose. I live in the garden of a school and have many friends. My friends are hibiscus and daisy. There is a small tomato plant near me who is my best friend. Her name is Golu.
We stay together and play together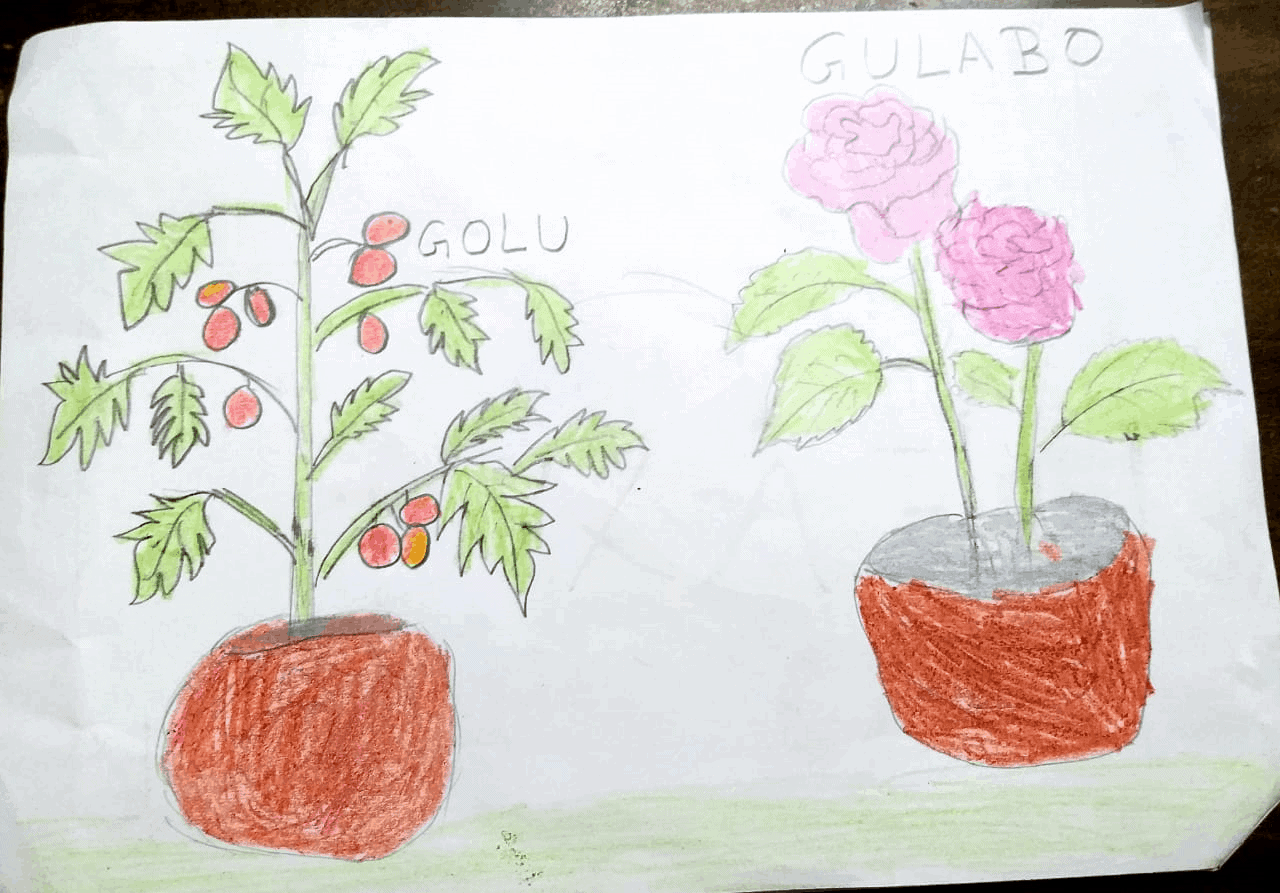 On a sunny day, this little rose Gulabo was very restless and looked sad.
The tomato plant – Golu asked her "why are you so sad, Gulabo? You look so dull. What is wrong with you my friend? "
Gulabo sighed and said "I am thirsty. I do not understand why the gardener does not come to give us water?
"OH, that is true, but he is at no fault. He cannot come to us because of the lockdown"
Gulabo asked "lockdown? Why is this lockdown everywhere? "
"Aha. How you do not know my innocent friend? A very bad virus has spread named as Corona and is very dangerous and you can save yourself from it by only staying at home" said the Golu
"I am afraid I will not able to survive like this. What will happen now? asked worried Gulabo.
"Do not worry this phase will also pass. In the meantime let us pray for good to happen" said Golu
They both prayed to God and it started raining. Both Gulabo and Golu were very happy and they danced.
The moral of the story – Have faith in God, be positive. Bad time is followed by good time.
Narrated by – Devyansh Mishra Written by – Mumma (ShashiTiwari Mishra)
About Devyansh – Devyansh is a fun loving child and love to take challenges. He firmly believes that "Koshish karne walo ki kabhi haar nhn hoti" (The one who tries never fails). He loves to play with blocks and adventure parks are his favourite place to be. He goes to nursery and loves his theatre and rubic classes.
Liked this short story ?
You may also want to check out
Your Turn Now
In case if you liked this short story do show your support by sharing this article.
Like our Facebook Page and stay updated.
Stay connected with us using your favorite social media, we can be found on
Do you want to share your crafts, parenting tips, stories, toy or book review, let us know by using comments below or mailing us on sharingourexperiencesblog@gmail.com