How did I teach my kid about good touch bad touch?
Few years before, I was not using any smart phone and neither I did not have any access to Internet. Whenever I had any doubt about anything regarding the child, I used to consult only my pediatrician. They guided me each and everything about taking care of baby.
When my son was around 1.5 years of age, there was person who used to pat my son's buttocks whenever she sees him. She did not have any bad intention but I was not comfortable. Similarly she used to force my son to hug her and kiss my son. I could clearly see that my son was not at all comfortable. It was her way of expressing but she did not have either any bad intention.
My point was whether it is a child or any person, no one has the right to force to hug or kiss. I didn't know whether I was overreacting, so I met my pediatrician and shared whatever was in my mind. She clarified each and everything with great patience. I got clear picture how to tackle the situation. Now I have so many mommy friends, earlier for each and everything I used to trouble my pediatrician only.
Okie, Let me come to the topic, how did I teach my child about good touch and bad touch.
Firstly before I start teaching what is good touch and bad touch. I had to make him aware and understand the difference between good and bad.
I made him to understand good and bad from the instances which happened in our day-to-day life.
When he was toddler, he used to throw tantrums, tear newspaper, throw his toys from 3rd floor to ground floor and so on. At that time, I used to tell him politely that they are not good. Its bad habit. He was fond of stories, I used to tell what are not good habits in way of story. I gave him lots of practical examples to make clear about good and bad.
Similarly, whenever he did a good work, I used to appreciate him by saying he did a good job.
Over a period of time, he understood the difference between good and bad. All you need is lots of patience and need to answer all the questions which child asks you.
Meanwhile, I started talking about his body parts when he was 2 years old. This was my son's pediatrician suggestion. I utilized the bath time to talk about body parts and while changing the dress. I made him to stand in front of mirror, so he could see his eyes, ears and other parts of body. This helped the kid to learn about his body parts than the books.
We played many games relating to create awareness about good touch and bad touch.
For example:  A teddy in the toy shop comes to Haren and gave you a big Hi five. What do you say? The child would say yes.
A teddy in the toy shop comes to Haren and touched your bum. What do you say ? The child would say No.
At beginning while singing  the song, instead of you I was using "I". Then next time, I interchanged it with you. In the same lines, I did for other body parts, when it came to private parts, the answer would be No.
He loves songs very much, so created my own song to teach good touch and bad touch in fun way. It was an action song and I used my teddy bear to make it interesting.
We did lots of pretend play and story telling which made clear about good touch and bad touch.
I started to do all these things, when he was 2 years old at frequent intervals.
When he was 3 + ,one of our Neighbour patted on my son's bum. To my surprise, my son told that Don't pat on my bum. It is bad habit aunty.
Over a period of time, he started to express I don't want to hug when some one asked him to hug. He became very clear when he had to say NO.
It worked for me to make my child understand about good touch and bad touch according to his age. Now he knows when to say No and that he should tell amma if someone hurts him or scolds him. I am the only person with whom he feels very secure and comfortable to share everything as he knows I am there for him forever.
I believe in fun way of learning. At the same time, I was also very clear that I should not create fear or scare him while talking about good touch and bad touch .So I decided to teach him through songs, games and stories. I will move to next level at appropriate time.
Liked this post ?
You may also want to read Bringing up Gen i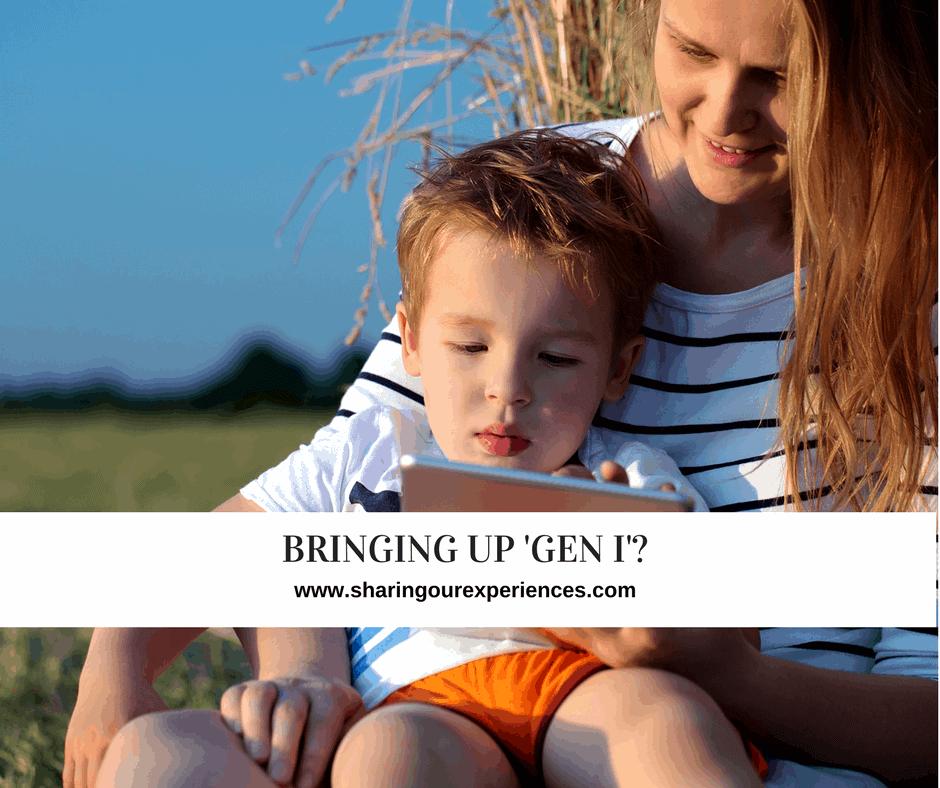 Your Turn Now
In case if you liked this article do show your support by sharing this article.
[shareaholic app="share_buttons" id="27265281″]
Like our Facebook Page and Stumble It!
Stay connected with us using your favorite social media, we can be found on
Add a comment
Don't you find this article useful ? Try it and let me know using comments below. Would love to hear from you.