FREE Missing letter worksheets for kids – Teach letter sequencing for Capital and small Alphabet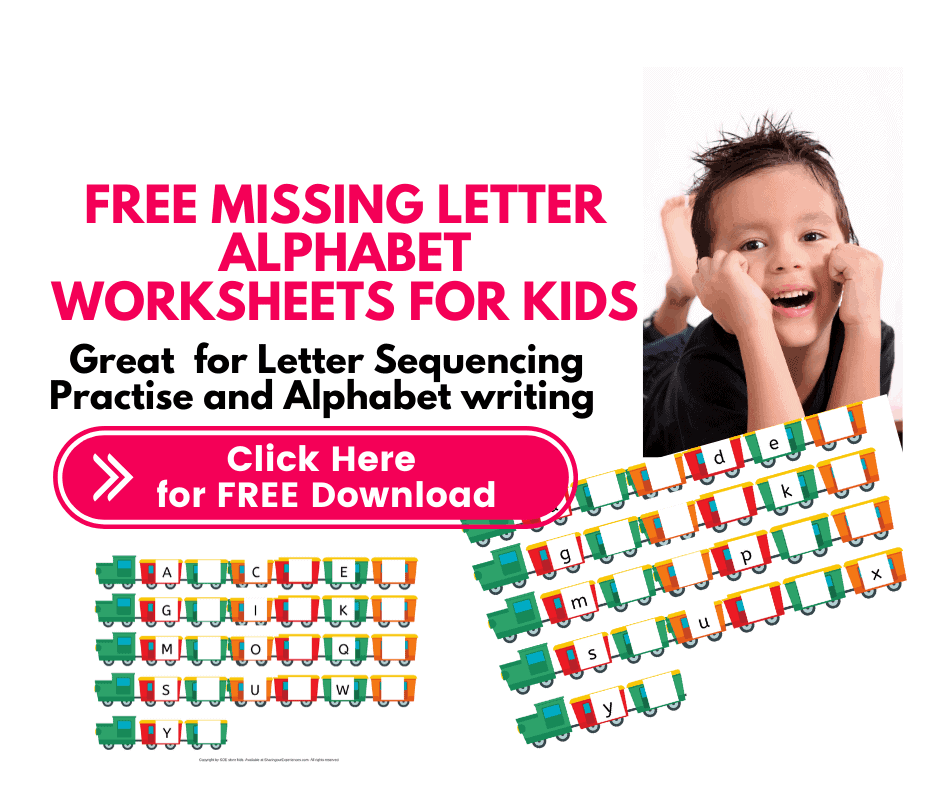 ---
Looking for a way to teach Alphabet letter sequencing to kids? These free Missing letter worksheets for Capital and small Alphabet are just perfect for teaching alphabets. These are available for both small abc and Capital ABC letters and there are two versions – One beginners and one intermediate. Download FREE and have fun.
Check out these fun FREE missing letter worksheets we recently did to learn letter sequencing. There are great for preschool kids and can be used in preschools and well as homeschooling parents.
These could be used in Lkg (lower KG worksheets) or where we do not have LKG and UKG these English worksheets could be used for Kindergarten kids
Advertisement| Article continues below.
---
---
Supplies you can use with these Alphabet clip cards
Downloadable Free missing letter worksheets (download link below)
Crayons
Laminating machine (to make it this worksheet reusable)
Transparent holders (these could also be used to make the worksheets reusable)
Please note that this pdf is for personal use only and you can share the link of this article in case if anyone else wants to download. Do not share the pdf directly or use for commercial use
How to use these Alphabet missing letter worksheets
One of the steps to help our child learn Alphabet is to know in which sequence the letters come.
You can use these English worksheets to help your kid practice alphabetical order as well as practice writing uppercase and lowercase letters.
There are 2 worksheets for Capital letter or uppercase Alphabet. There are 2 worksheets for Small letter or lowercase Alphabet
Each worksheet has a different set of letters that are missing so there is one Beginner version and one Advanced version.
You can print these and ask your child to fill in the missing letters. These activities are great for letter writing practice and letter sequencing practice.
I usually get a question which printer do you use at home – I use Cannon ink tank printer.
You can laminate these free alphabet printables to make them stronger and sturdier. Thus you can do multiple letter for preschoolers with these alphabet mats pdf printables set. I use this laminator at home. If you are outside India you can check out this one
Missing letter Worksheets – Capital Alphabet ABC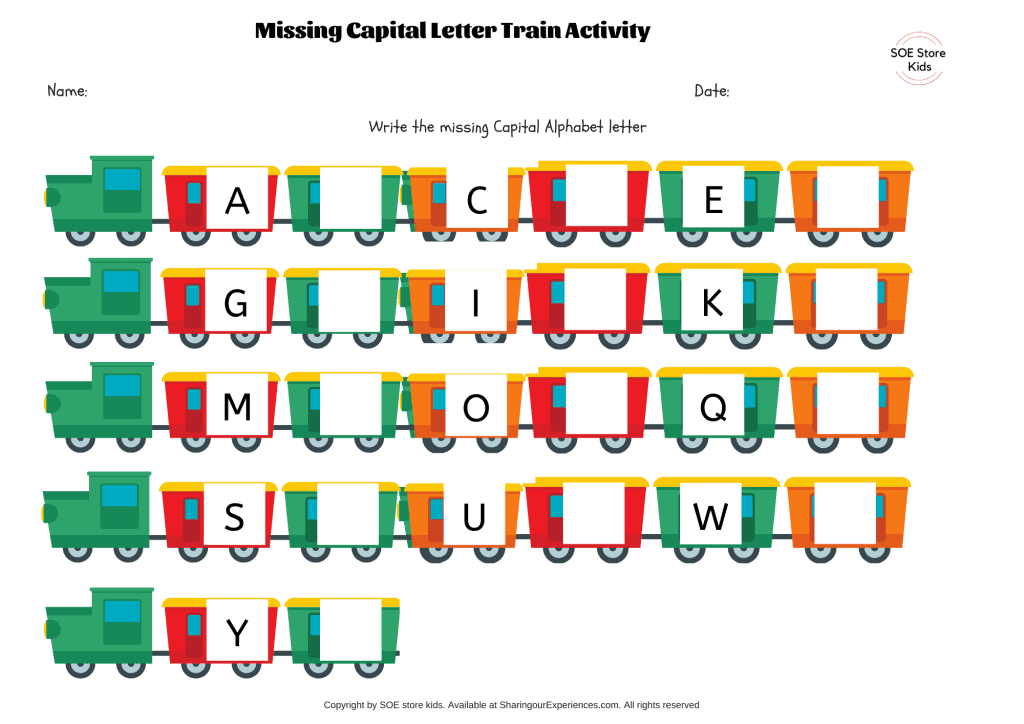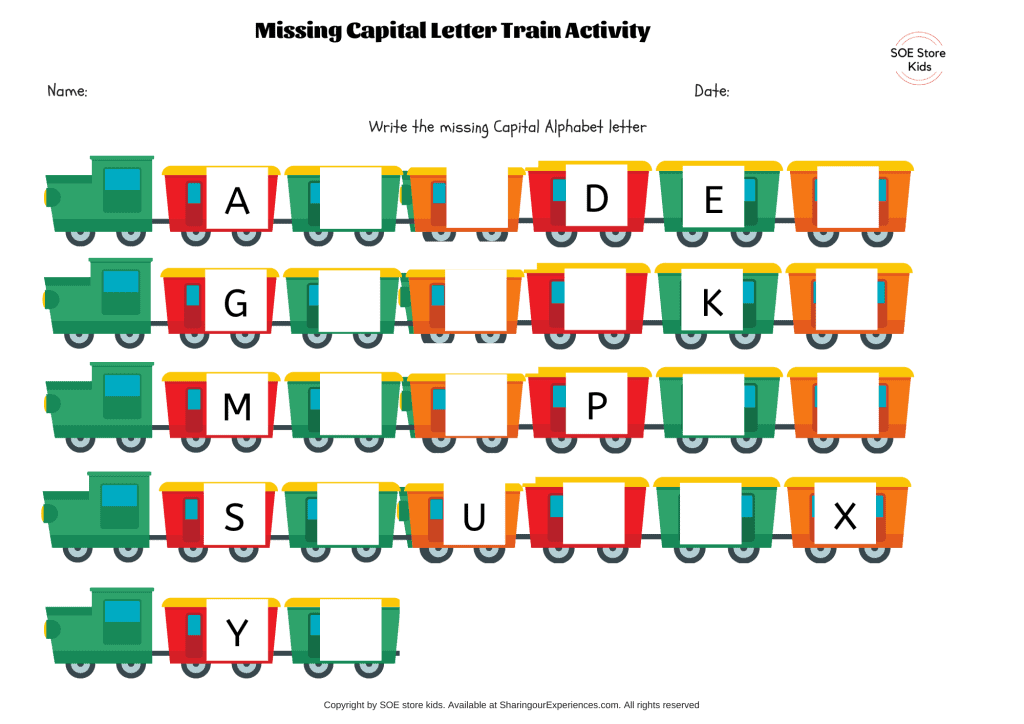 Missing letter Worksheets – Small Alphabet abc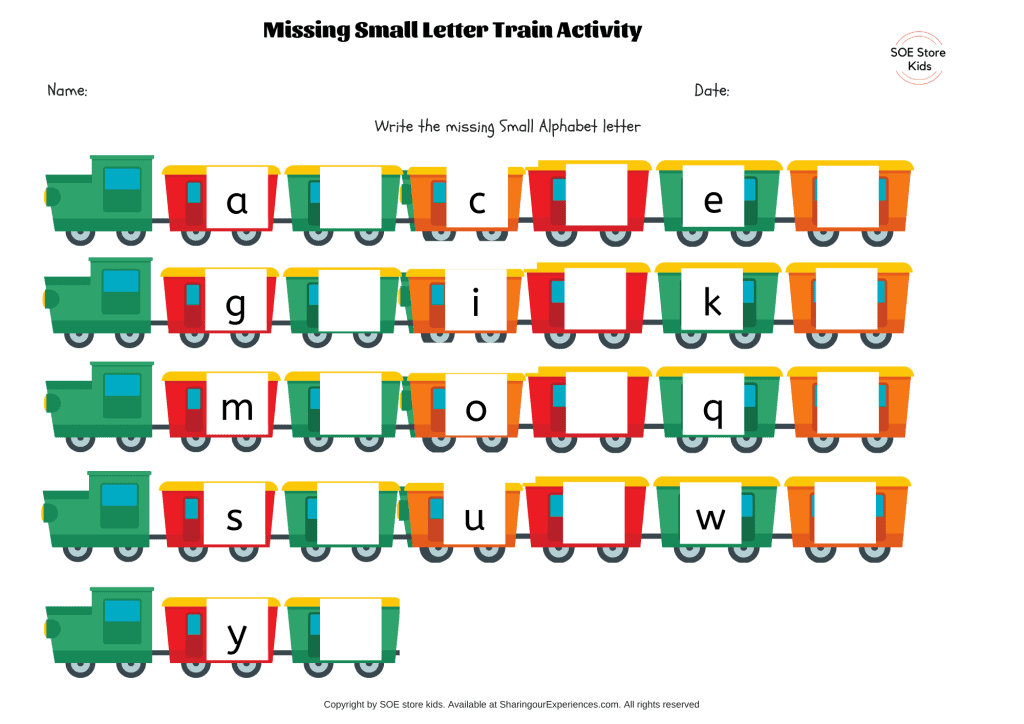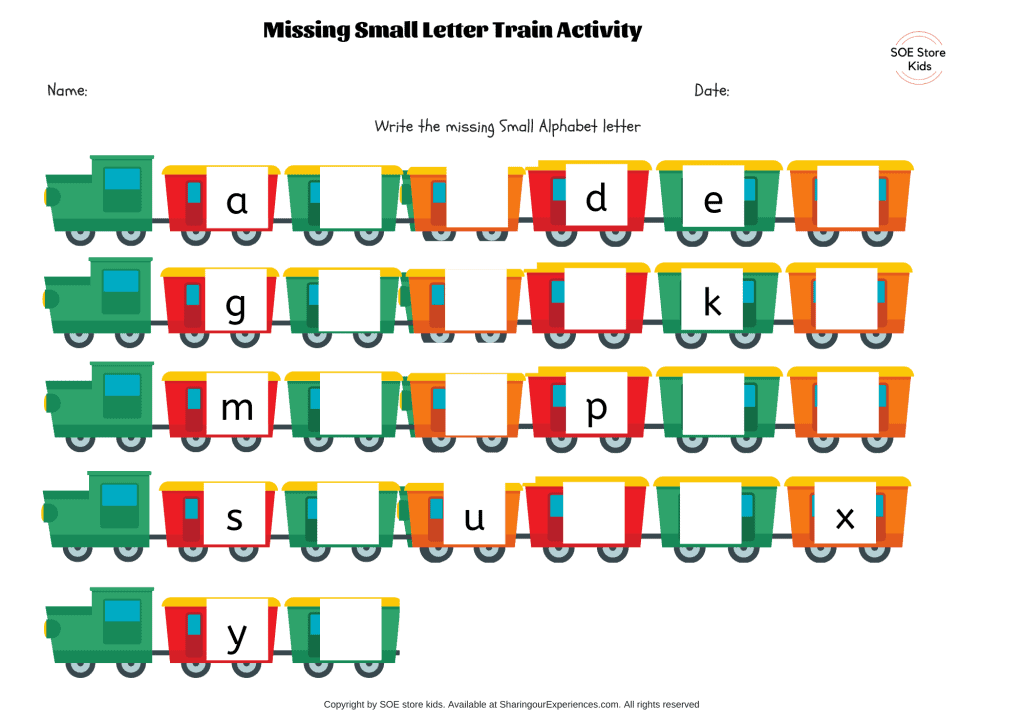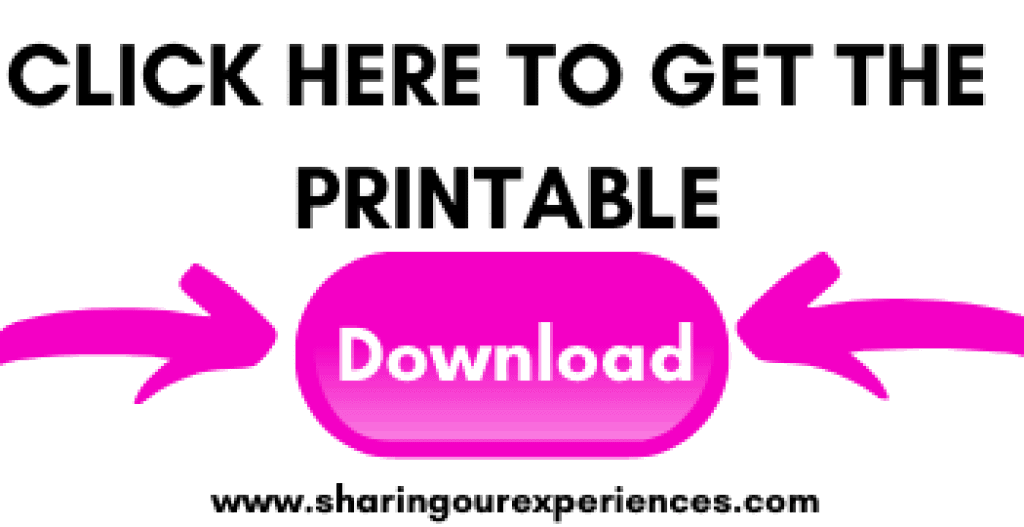 You may want to read – How to teach CVC words
---
If you found these Alphabet worksheets printables useful. Spread the word by sharing this article on social media and pinning on Pinterest
DON'T FORGET TO PIN THIS ON PINTEREST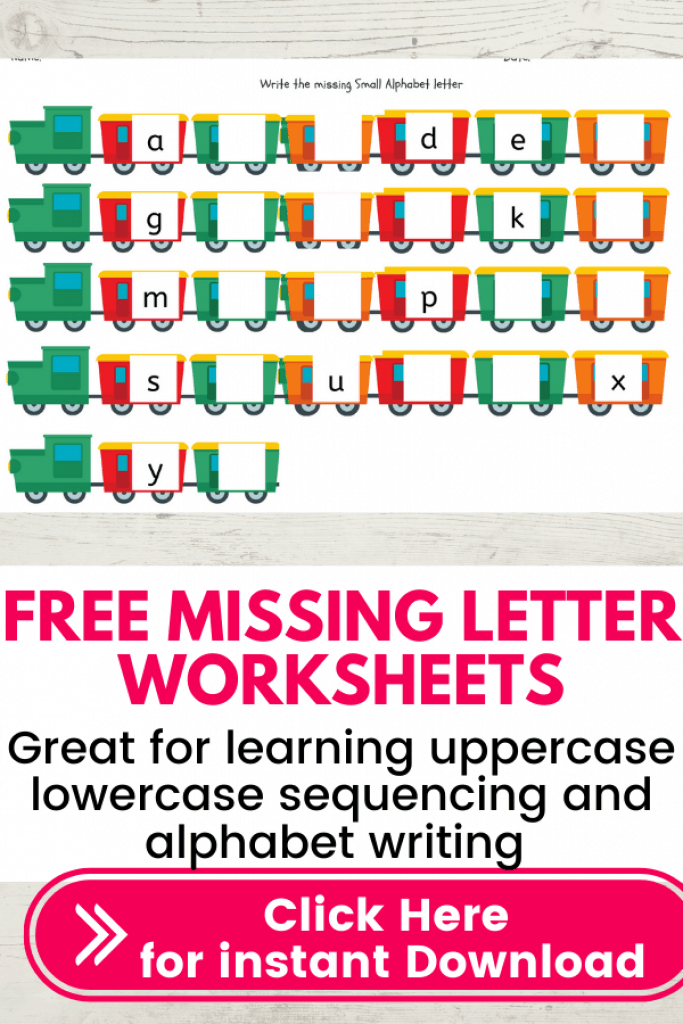 More FREE preschool printables
DO NOT MISS MANY MORE FREE worksheets and printable pdf here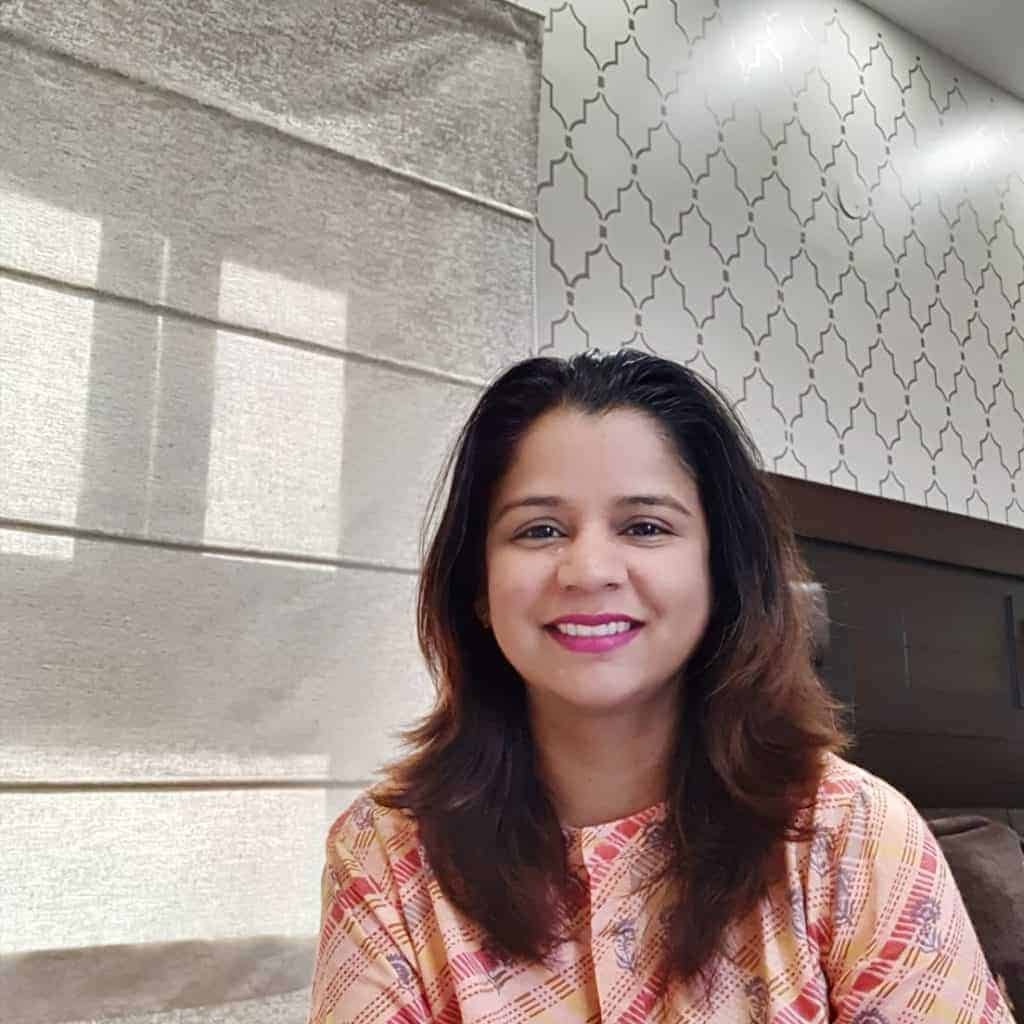 Neha Gupta (Author)
Mom of a preschooler and early learning enthusiast. Love crafts, books and designing fun activities for kids. Trained in Jolly Phonics. Founder of sharingourexperiences.com and SOE Store Kids. Find us on Amazon India and download free printables.
Worried about Homeschooling? Get thousands of worksheets for 2 to 6 years at ONE TIME cost (with new bundles added every week). Check out our Ultimate HOMESCHOOLING bundle here
Thanks for visiting my blog – Here is a special 9$ Coupon to shop printables on Etsy. Click here to claim