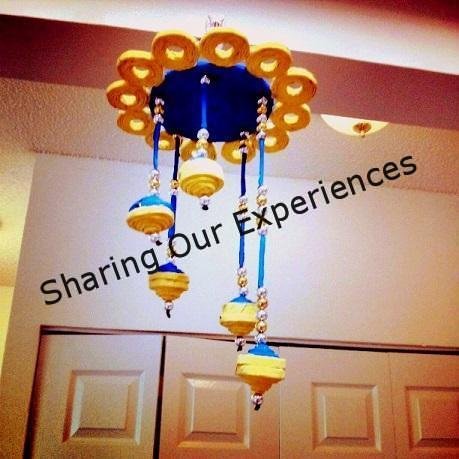 ---
A Step by Step tutorial on how to make DIY wind chime from old newspapers.. An excellent idea for reusing your old newspapers and adorning your home
Don't trash our future. Recycle!!!
Well, just a saying with lots of meaning indeed. Its always a big task to keep our house clean and tidy with our busy schedules. Recycling is always a great alternative, and when we have something to make our house beautiful out of the recycled goods, its a feather in our cap.
This one is my unique find. Well, it so happened that we just moved in to a new apartment, and there was this newspaper guy who kept throwing newspapers every morning, and we never subscribed them. well, we read news through the internet… so we never wanted newspapers. The pile of newspaper was just increasing in our closets and I just wanted to get rid of them. The newspaper guy would drop the newspaper so early in the morning, I never met him to ask him stop dropping them at our door. So I decided to make something useful and crafty out of them. Crafty me….. started searching ways to use them for different art work 🙂 ..
So here's what I came up with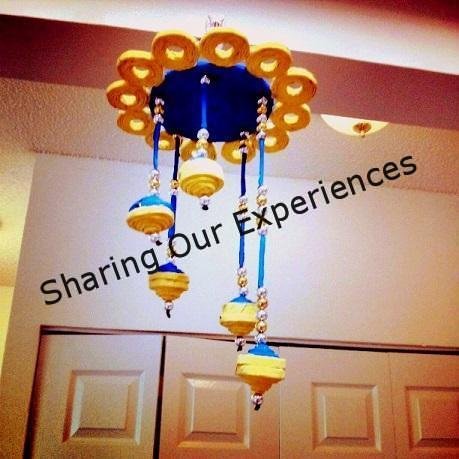 This has been one of my favorites amongst all my newspaper art.
I have had a lot of wind chimes collection earlier, but I never prepared any of those. Honestly, I would be really irritated by the sound of the wind chime. So I decided to make one with no noise at all;) Hence I came up with newspaper wind chimes. So lets start crafters.
Advertisement| Article continues below.
---
---
DIY wind chime – Material you will need
Newspaper
Toothpick or refill
Scissors
Paper glue
Scale
Glue gun
Acrylic paints
Thread & needle
Beads (pearls)
Steps to make DIY Wind chime from old newspapers
1.Divide the newspaper into three equal parts, start quilling from one edge of the paper using a toothpick, refill or long needle, Glue the ends of the paper. These are called newspaper tubes and you'll need a lot of them.
2.Flatten the newspaper tubes, and quill it using a pen or glue bottle top. Keep quilling to your desired size and use a lot of glue in between till you get a donut shape.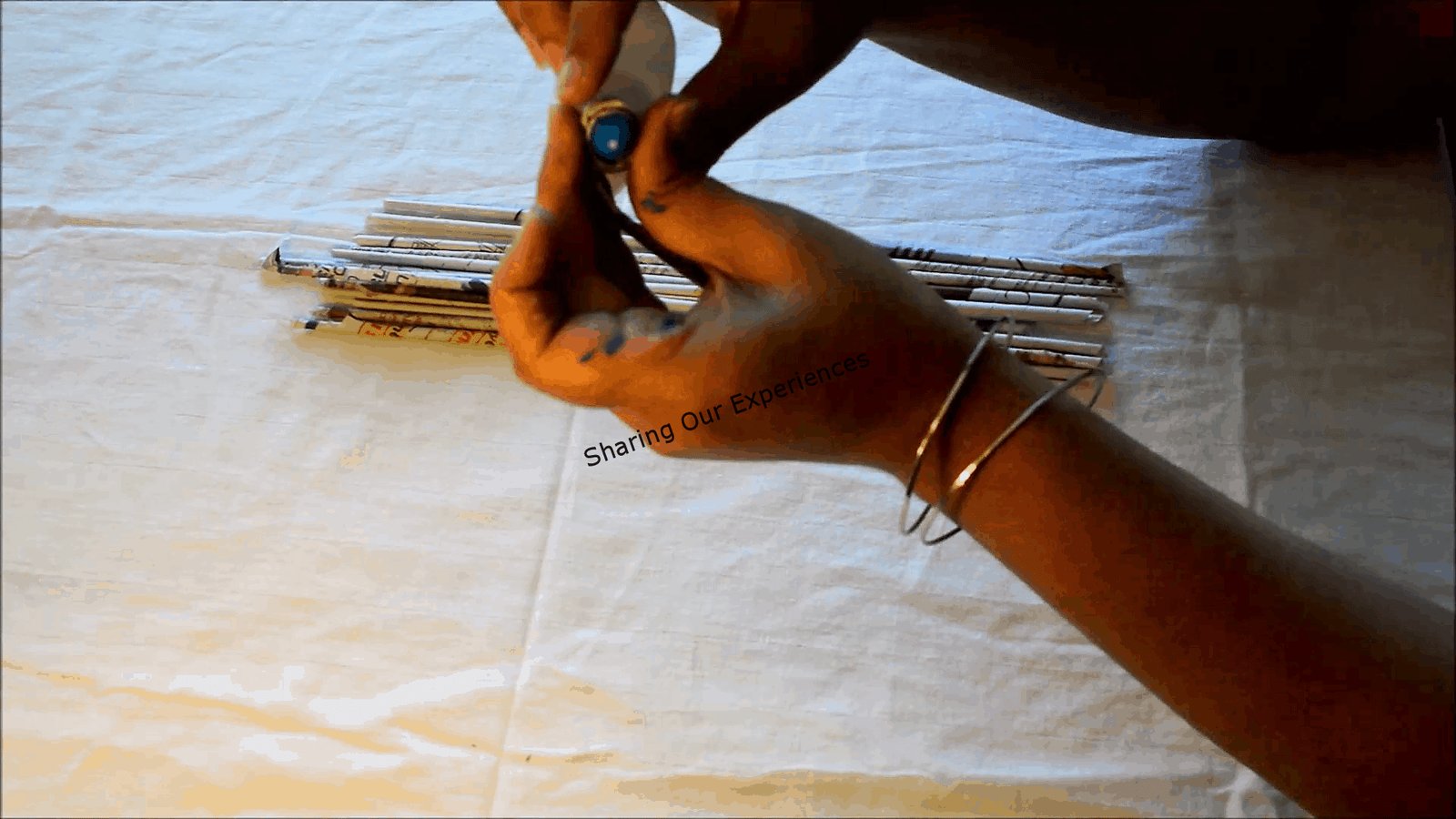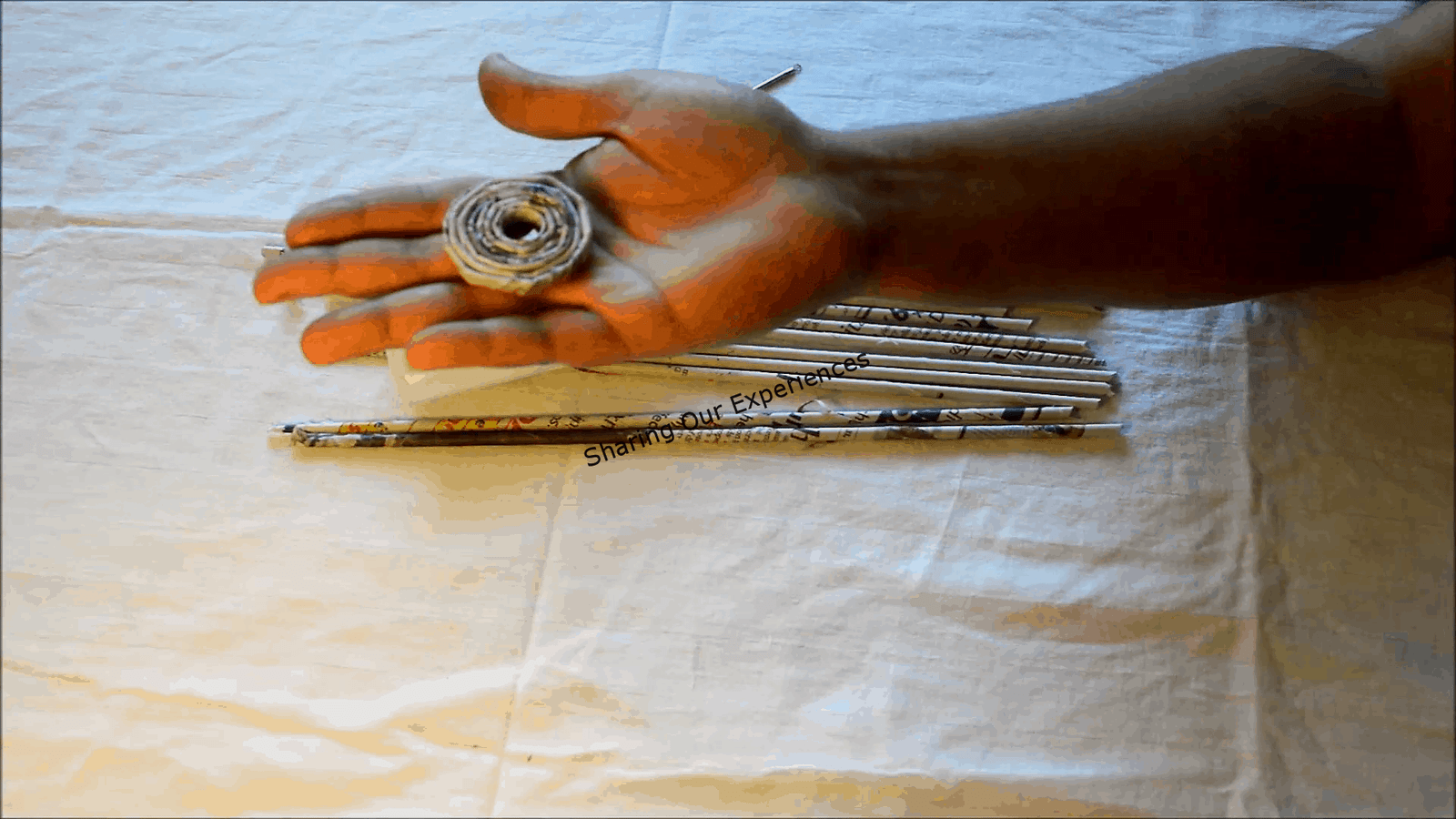 3.Flatten the newspaper tubes, and quill it using a needle or a toothpick. Once quilled to the desired size use glue and spread around it, then push at the center to get a curve or a dome shape. Use two such curves and stick them together using a glue gun.


4.Cut the newspaper tubes to equal sizes.


5.Color all these newspaper products to your desired color combinations, I have chosen blue and yellow.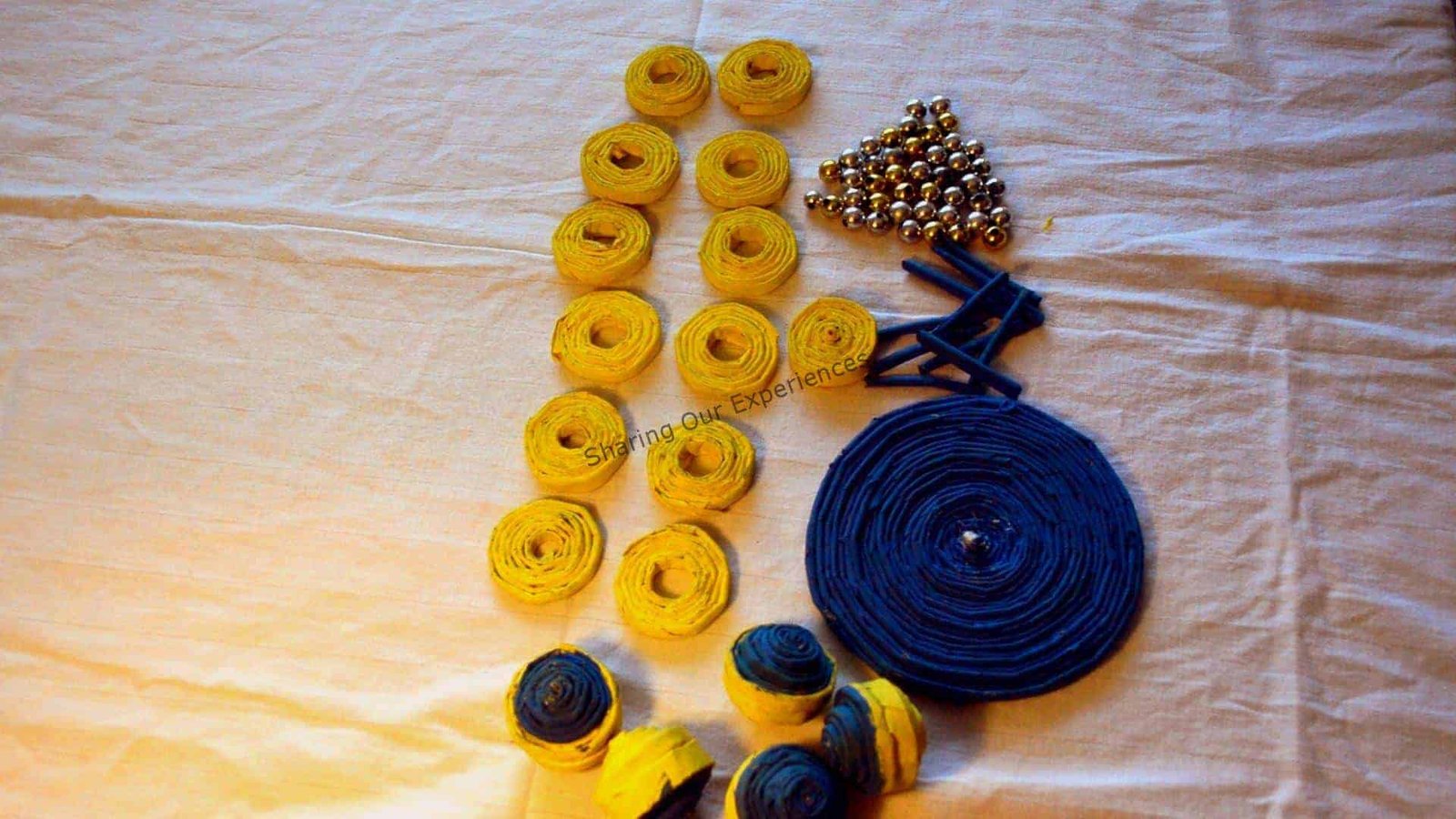 6.Now stick the big blue circle to the small donuts using a glue gun.
7.Now use needle and thread to put together the beads and other products you prepared. Make it in different sizes to give it an uneven look.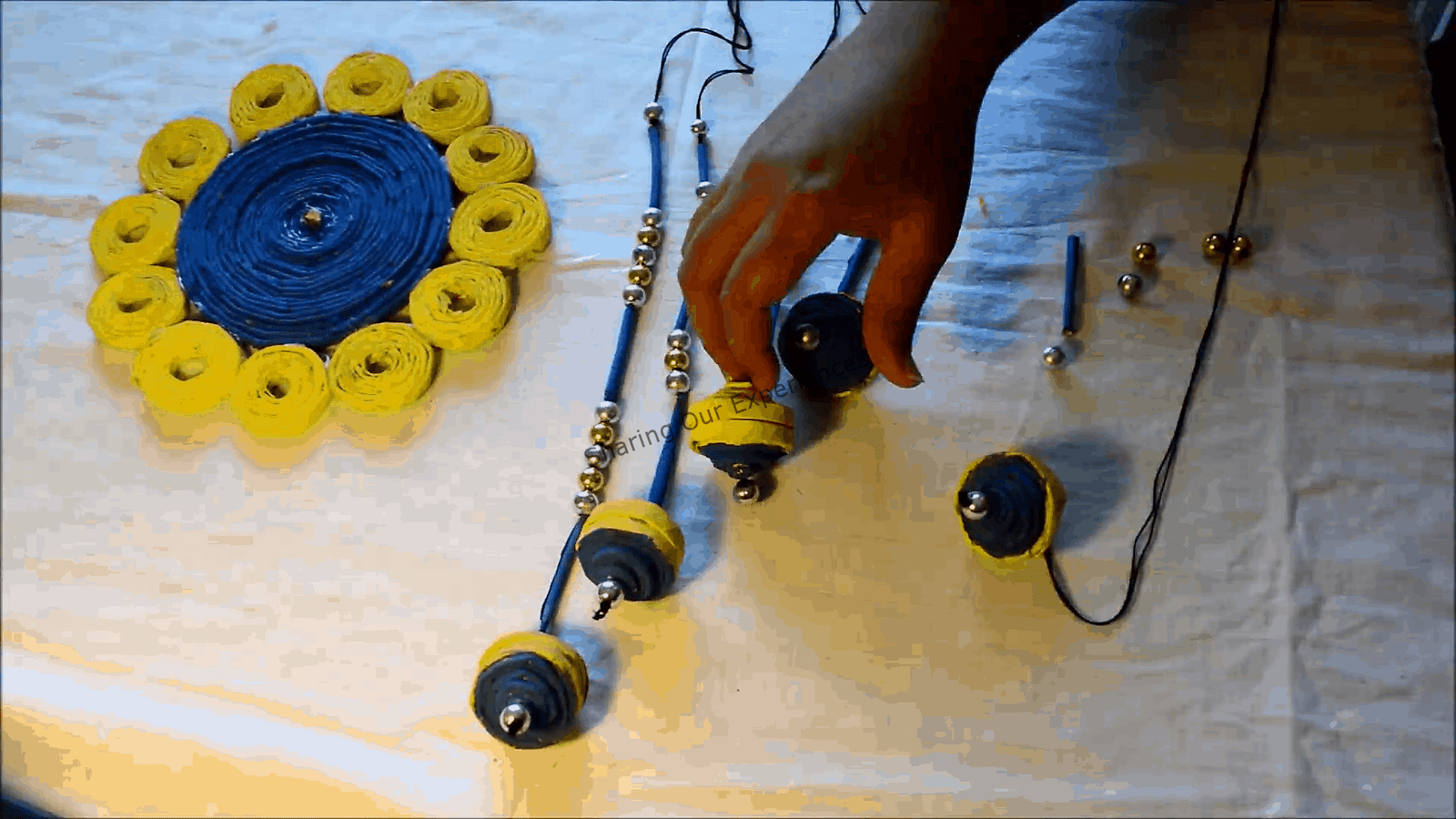 8.At last pin it up at four sides of the blue circle and one at the center. Take the thread at the center all the way up to make a loop so that you can hang it any where u want.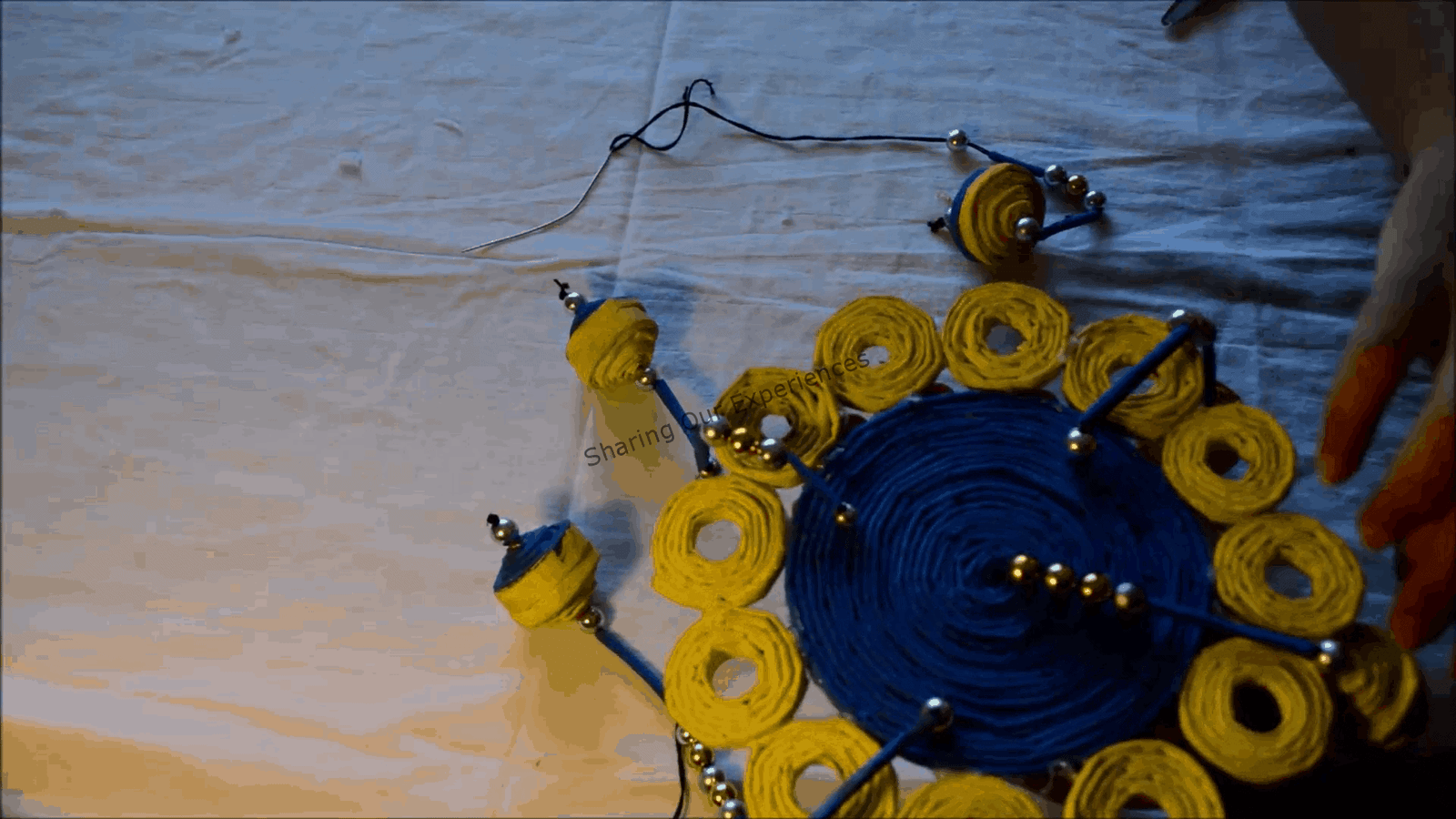 The newspaper wind chime is ready:)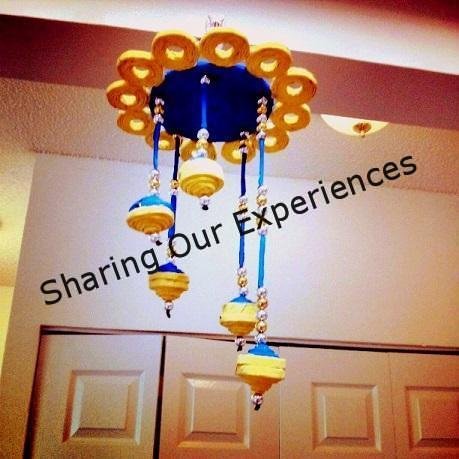 You can also check the video for detailed tutorial.
Please try out making it, and give your precious feedback 🙂
You can also follow the author's facebook page and video channel to get future updates.
Liked this post ?
You may also want try your hand at this interesting DIY Paper Quilling Lamp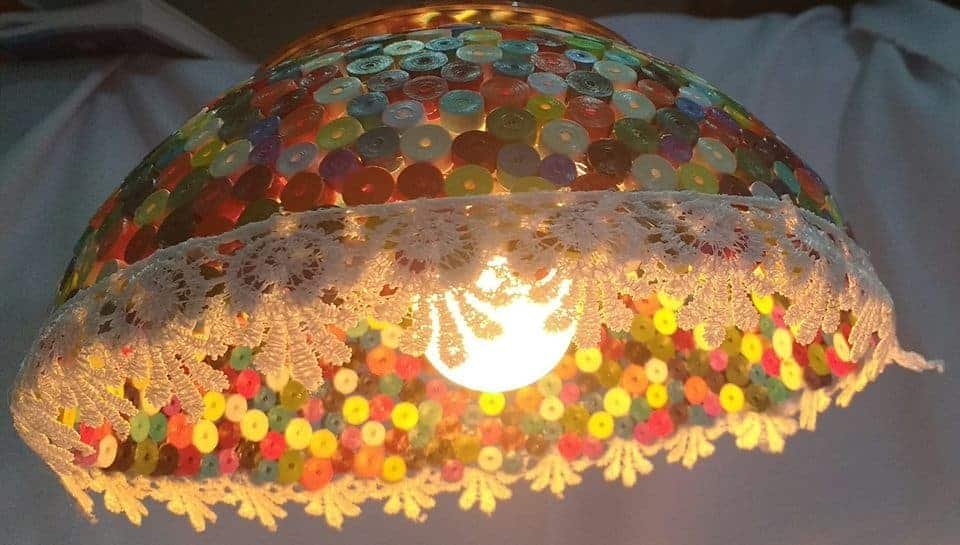 Your Turn Now
In case if you liked this article do show your support by sharing this article.
[shareaholic app="share_buttons" id="27265281″]
Like our Facebook Page and Stumble It!
Stay connected with us using your favorite social media, we can be found on
Add a comment
Don't you find this crepe paper flowers craft idea interesting and beautiful ? Try it and let me know using comments below. Would love to hear from you.
We love hearing from you. Add a Comment using your Facebook id (if you don't want to use Facebook, scroll down to leave a reply using other options)