Baby care tips for new mothers!
---
Baby care tips for new mothers ! Few things every new mom should know to take care of her newborn baby. Must read for all new moms
This write-up is for mothers whose delivery is scheduled soon now or have just been blessed with a baby.
Believe me you are gonna get all sorts of advices. Every time I learned new tips from people visiting to see the baby. Sometimes their advices were very precious. But there were times when you get confused and frustrated with two different opinions on one same action!
Whenever I got confused, I took the route to ask my pediatric to get his expert help.
Here, I have tried to share important brief points of whatever I have learned throughout the journey of my baby care.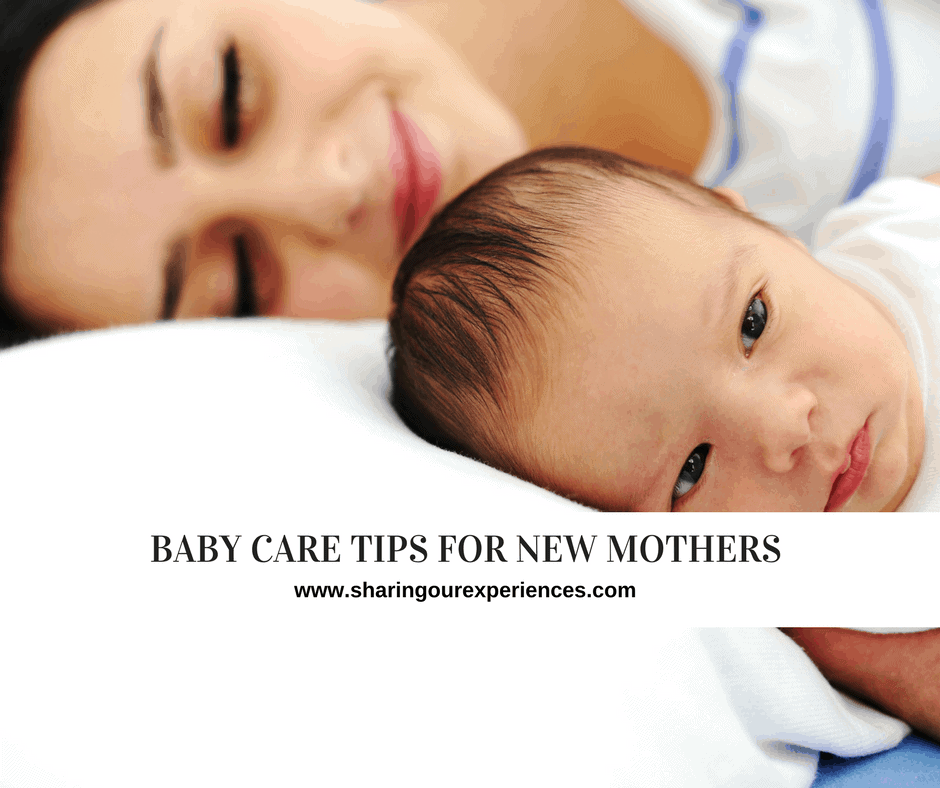 As soon as you are a mother of a new born baby you become responsible for this little life that you have created. Believe me its the most beautiful feeling that you are going to experience sooner now. Mother child relationship is so beautiful that although the baby is out of the womb – mother and baby will still feel connected. Mother will automatically know what her baby wants.
Still there are few things you should know beforehand when you are on your own to care for baby at home.
Advertisement| Article continues below.
---
---
Baby care tips for new moms
---
---
What every new mom should know about Feeding your baby
1) First yellow breast milk is essential for the baby's immunity never squeeze it out – it is not contaminated.
2) Always wipe clean breast nipple before every feed.
3) Do not forget to burp your baby after every feed by patting it on the back. Remember its digestion system is very weak, digesting breast milk is also hard time for baby's stomach.
4) Till six months feed baby only mother's breast milk. Do not give him water even in summers its not required, breast milk has enough of everything that baby needs for his growth.
5) Every baby is a different individual therefore every baby's feeding interval will be different. Usually it is  between 2-3 hours.
back to menu ↑
What every new mom must know about Vaccination
1) BCG vaccination will be done within 24 hours from birth. Till next two years baby will get vaccination regularly every month. It continues thereafter too.
2) Do not forget to ask for vaccination chart from your pediatric. Keep check and put reminder on your phone for the next visit to doctor for next vaccination schedule.
back to menu ↑
Wondering why do you need vaccination?
Here is the simple answer to it – Vaccination is nothing but injecting dead cells of diseases so that body recognizes these enemy cells and has the immunity to fight those viruses whenever it attacks the body.
What every new mom needs to know about Bath time
back to menu ↑
How to bath and massage the baby is altogether a different topic. But there are more important things to make note during these processes.
1) Use baby branded stuff like oil, soap etc very very wisely – it is better to confirm with your peadiatric. My peadiatric suggested to use coconut oil as my lo had very sensitive skin. usually vegetable oils like olive oil and almond oil is used for baby massages.
2) Always keep the baby dry especially between skin folds.
3) Coconut oil should be preferred over other oil because coconut oil keeps baby moisturized. Other branded baby oils must be avoided or use cautiously.
4) Massaging should be very very light – no hard massages should be done on baby.
5) Take care to never ever pat powder near baby's nostrils it might feel difficulty in breathing. Powder also clogs skin pores of the baby.
back to menu ↑
How do I know if my baby is fine
Although every mother takes good care of the baby but still she wants to make sure that her baby is fine. Yes, there are thumb rule for that too and be relieved if below list is checked.
1) Baby's body temperature – should not be too cold or too hot.
2) Keep check on the frequency and colour of the baby's poo. If baby has to put pressure, it means that he is constipated. If poo is too loose and frequent than keep him hydrated. If he does not poo for 24 Hours, there is not much to worry but wise to speak to your peadiatric.
3) Baby is frequently urinating – is a good sign that baby is hydrated. If baby wears diapers always check how frequently you have changed the diaper.
4) Body discolouration is also a point to be discussed with your peadiatric in case you notice on any part of the body. Remember this can be birthmarks too but as I said earlier it is wise to be sure.
5) Baby crying is normal as this is the only way he can communicate and connect with you. Baby may cry if he is bored, when hungry, when thirsty, when sleepy or simply when he needs his mother around. But if baby crying does not stop, see your pediatric.
The points I have covered is not to alarm new mothers. I have tried to share everything that I have learnt during times I was worried to times when I asked silly questions to my pediatric.
I would suggest new mother's to be never in doubt and always take help of your pediatric.
Happy motherhood!
Liked this post ?
You may also want to read Why Babies Cry ?
Your Turn Now
In case if you liked this article do show your support by sharing this article.
[shareaholic app="share_buttons" id="27265281″]
Like our Facebook Page and Stumble It!
Stay connected with us using your favorite social media, we can be found on
Add a comment
Don't you find this post on baby care tips for new moms useful? Do let me know using comments below. Would love to hear from you.