Tell Me Something Happy Before I Go to Sleep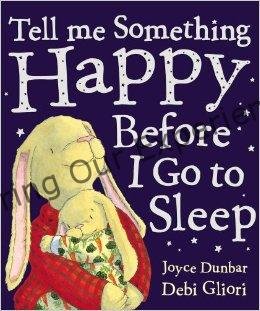 ---
Book Name : Tell Me Something Happy Before I Go to Sleep
Author : Joyce Dunbar
Illustrated By : Debi Gliori
Theme/Topic : Little bunny Willa is scared to go to sleep, just in case she has a bad dream. She asks her older brother Willoughby for help.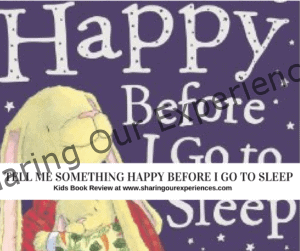 What You'll Love About This Book : A very sweet book. If you like Willa and Willoughby from "Tell me what it's like to be big" this book is just as cute-maybe cuter.This story tells you how we can appreciate little things around us. Gratitude is something very important to teach kids.This book is so perfect to teach this.Bedtime isn't so scary when you have such a nice morning to look forward to.This books has a calming and soothing effect on us both.Great for bedtime ! We love this one, a must have for all kids.
It's a Good read. Good for when your kid is learning to read. This book is recommended for 3 to 5 years old kids.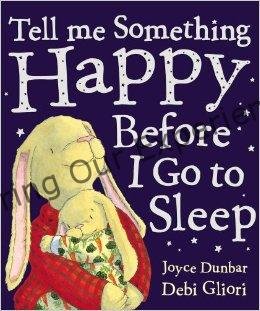 This blog was first published in authors blog.